Hey guys
---
After an exhausting week plus yesterday's soccer game, a relaxing skiing day in Schladming was exactly what I needed today! Let me share a little review on that perfect day with you ;)
Nach einer anstrengenden Woche und dem gestrigen Fußballspiel, war ein entspannender Skitag in Schladming genau das richtige! Hier ein kurzer Rückblick auf diesen perfekten Tag ;)
---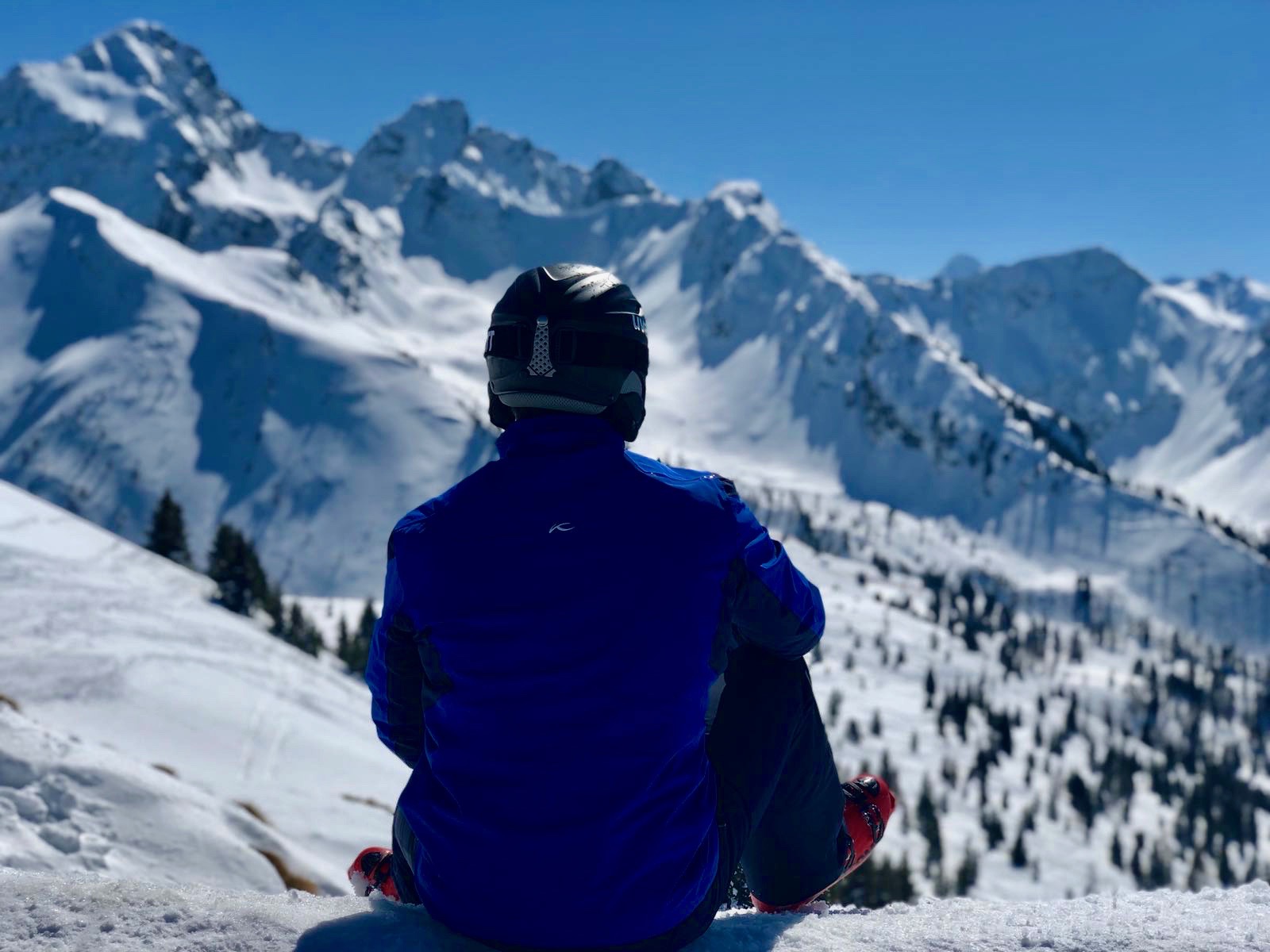 ---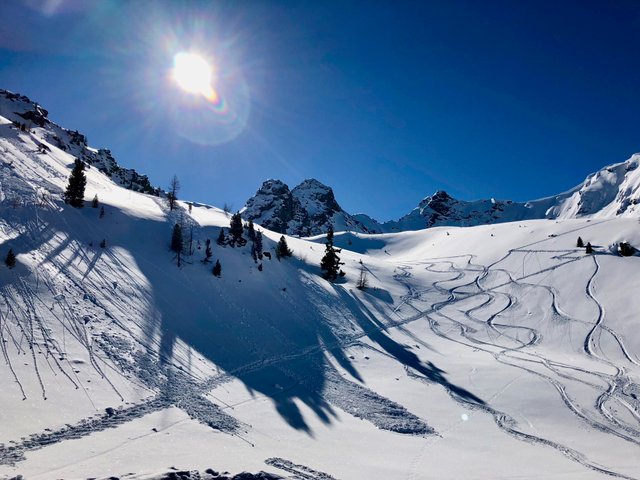 ---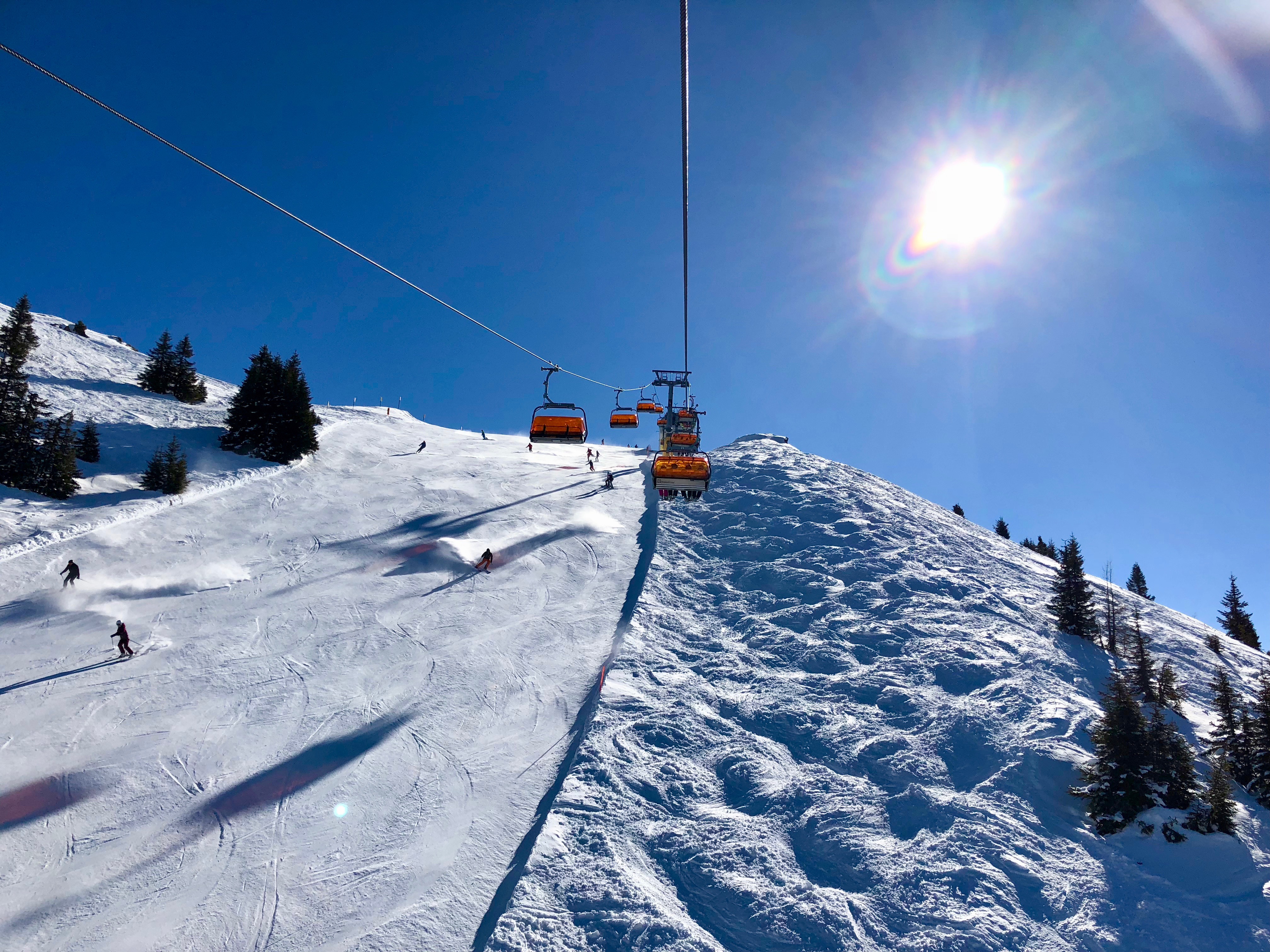 ---
As you can see, you could choose between perfect slopes and some fresh powder outside of the prepared tracks.
Wie ihr seht, konnte man zwischen perfekt präparierten Pisten und pulvrigem Tiefschnee wählen.
---

---
Regardless of where you decided to ski - the panorama was magnificient!
Egal wo man schlussendlich fuhr - das Panorama war überall wundervoll!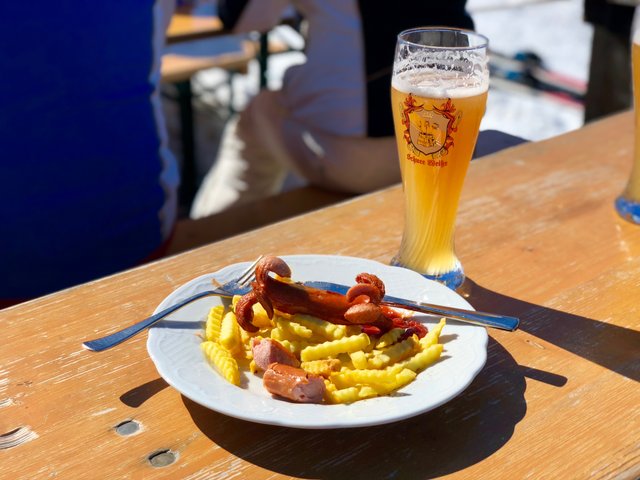 ---
Another thing we don't need to argue about is, how important awesome food and a fresh wheat beer are after a few hours of skiing.
Über die Wichtigkeit eines gutes Essens inklusive frischem Weißbier nach dem Skifahren, brauchen wir auch nicht zu diskutieren.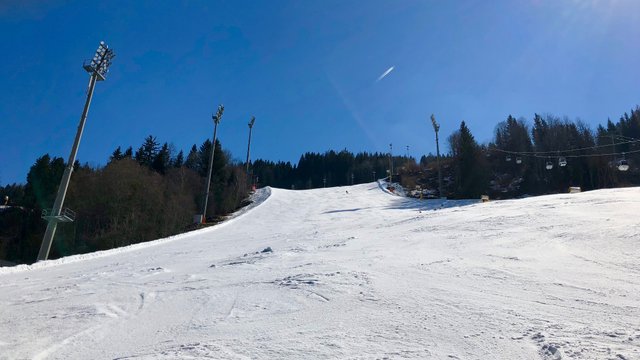 ---
You think the above track looks flat and boring? Well, actually it is the place where one of the most famous ski races in the world cup takes place;)
Ihr denkt dieser Hang ist flach und fad? Naja, eigentlich ist es die Piste wo eines der bekanntesten Skirennen im Weltcup stattfindet ;)
---

Since I didn't have a little challenge for all users for quite a while now: What game did my friends and myself play at the ski lodge in order to decide who has to pay for the drinks? The first correct answer receives a 100% upvote ;) Good luck!
Da wir schon lange kein für alle offenes Quiz mehr hatten - Was haben meine Freunde und ich auf der Skihütte gespielt, um den Zahler der Getränke zu ermitteln? Die erste korrekte Anwort gewinnt ein 100% Upvote ;) Viel Glück!


Greets,
Martin
---
Thx to @rivalzzz for the awesome seperation lines in the austro-design :)