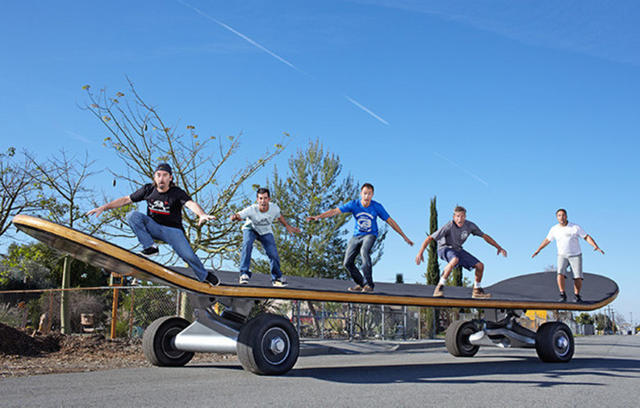 Here's something you don't hear about everyday. The world's longest skateboard record was just broken and the world's longest skateboard is now measured at 36 feet long, 8 feet wide, and 3 feet high created by Joe Ciglia and Rob Dyrdek who both live in Los Angeles. The original record for the longest skateboard was created in 2009 for the MTV show Rob Dyrdek's Fantasy Factory. The team apparently only took 3 months to build this board which is modeled after a regular skateboard only 12.5 times bigger.
In the video below you can watch a group of five plus people riding this giant skateboard down steep hills and hear just a little bit about how they built the board. Joe Ciglia is the owner of California skate parks design firm and they design and build skate parks all over the world, so this wasn't the most challenging task for him and his partner.
Is this a silly stunt or a work of art? Either way I think this is really cool.
https://www.youtube.com/watch?time_continue=17&v=sNAGxsIjvqk
California Skateparks: http://californiaskateparks.com/