Zen is the ability to communicate new life awareness. Western culture is primarily leaning toward the concept of Being; Eastern culture, however leans toward non-Being. Being can be studied by objective logic, science and by gathering data from the organs of sense perception. Non-Being must be existentially understood; it is the principle of absolute negation that enables one to loosen bonds and turn toward limitlessness. This is the concept of the Atma. The limitless self.
This meditation will leave you feeling calm and peaceful, full of love and tranquility all day long.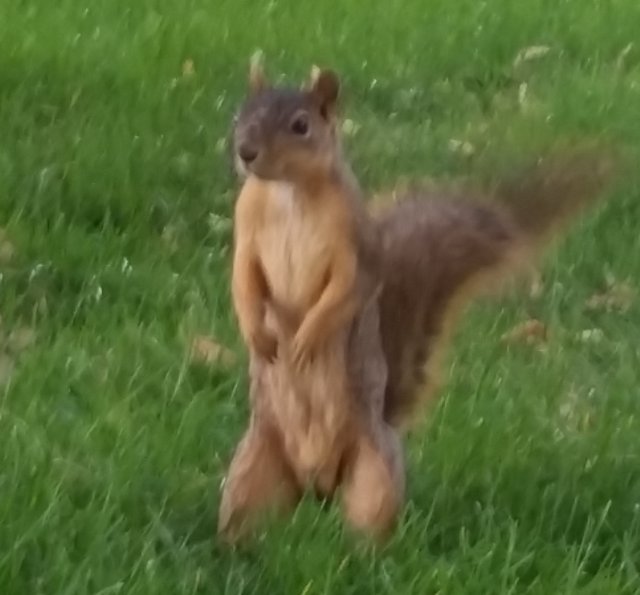 Picture of the squirrel that meditated with me for 15 minutes in one place
Today I will show you how to meditate using a squirrel. :)
A performed this meditation in a garden where there are a lot of squirrels. I thought to experiment with the things that I know about the depths of existence and reality. I wanted to see if I could exist as one with the Universe and experience it all through animal life energy around me.
WAIT! WHAT?
You might be wondering, how does one use a squirrel to meditate. First, you have to find a place. Or some squirrels. They're everywhere.
Step 1
Step 2
Step 3
Meditate and get lost within yourself. Lose control. Feel the breeze in your hair. Feeling it snaking through the hairs, showering your soul with the soft kisses of an Angelic lover. Feel the Earth under yourself. Taking in every odor, every smell, every scent and let the fragrances of mother Earth uplift your spirit .Take in every sound, every peep, every birdsong, the rustling of leaves, the sound of the breeze caressing the grass, the sound of the breath of Gaia, take it all in and let the sensations in your own body overwhelm you.
Go deeply inside your mind and disconnect from everything that you know. Fuse into your surroundings.
Step 4
While in a deep meditative trance state and while fused into your surroundings, know that you are the squirrel. That which you wish to meditate with exists within you. The image of the squirrel, the idea of its existence, it's physical shape and form, it's look and aesthetic is within you. You are not separate from that which you exist among.
Knowing this, call to the squirrel within your mind. In essence, you are calling yourself. Feel the love that you are, exuding from you. Be one with the plants, animals and the nature around you. You are nature. You are not separate from that which you observe.
Step 5
Open your eyes. You will see a squirrel right in front of you. Meditating with you. Standing there, peacefully. Watching you. The squirrel also knows and realizes in this moment that it is existence and you are existence, therefore you are the squirrel and the squirrel is you. The energy of two living breathing creatures will connect and you will transcend beyond yourself.
The reason why the squirrel is calm, unafraid and peaceful around you is because it has nothing to fear from you. You are the squirrel. So if the squirrel is you, it won't harm itself. It also knows that you will not harm it. This is the pure animal energy of nature that you can channel within yourself and connect to a higher form of being; a form of being that transcends flesh and matter, thought and reality.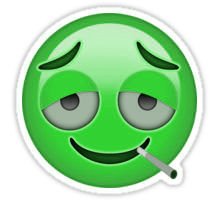 Connection to Nature is Pure Bliss
You are now connected with everything around you. Look at the blade of grass. It is an entire Universe. Not separate from yourself. You are all that is, all that was, and all that could ever be.
And this is how you meditate using a squirrel. Fun, huh?
If you like my posts, upvote and follow @the-stoned-ape for more stoney art and thoughts! <3