THE CALIFORNIA "THOMAS FIRE" 2017: THANK YOU FIREFIGHTERS / FIRST RESPONDERS!!!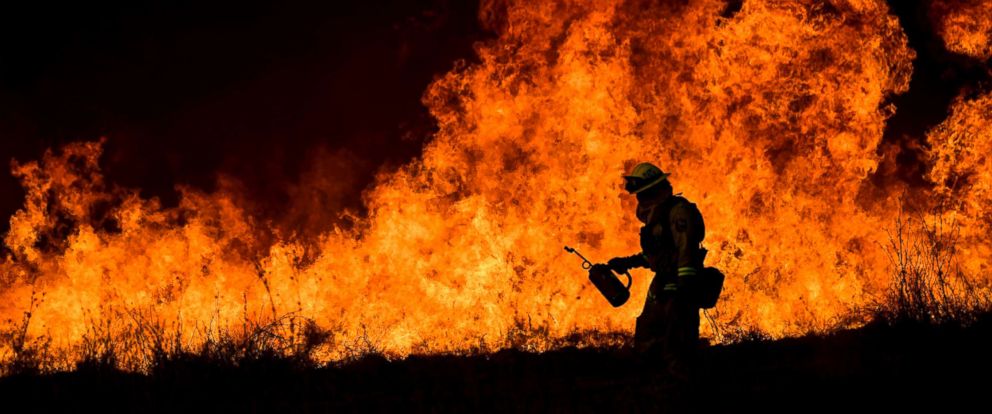 Image Source: ABC News

A strange voicemail arrives at 10:15pm on the night of December 4th, 2017...

"I hope you're ok… I'm praying for you!" We were like "whaaaaaat?"

We searched the Ojai (CA) Facebook Groups. "The Thomas Fires are coming close!" The Santa Ana winds are pushing the fires from Santa Paula, towards Ojai and Ventura! OH NO!!!!!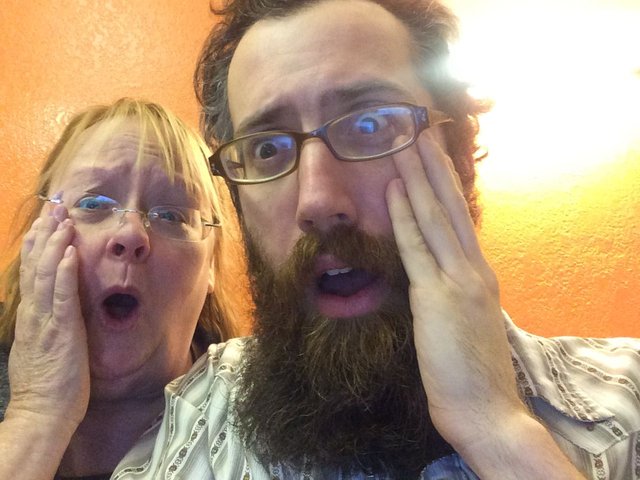 Deb & Doron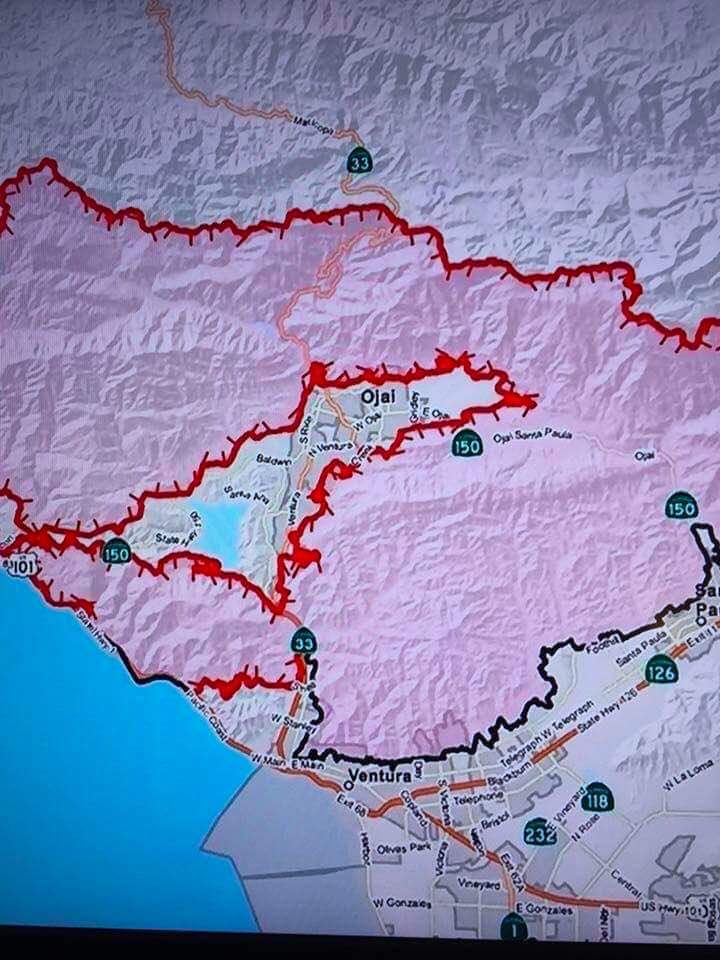 Image Source: Unknown

What do we do?!?!? Should we stay or should we go?

We looked outside, the fires were coming over the ridges of the Ojai Valley..

Low on gas, we couldn't escape.

Luckily, a friend nearby offered us a "safe nights stay".... So we thought..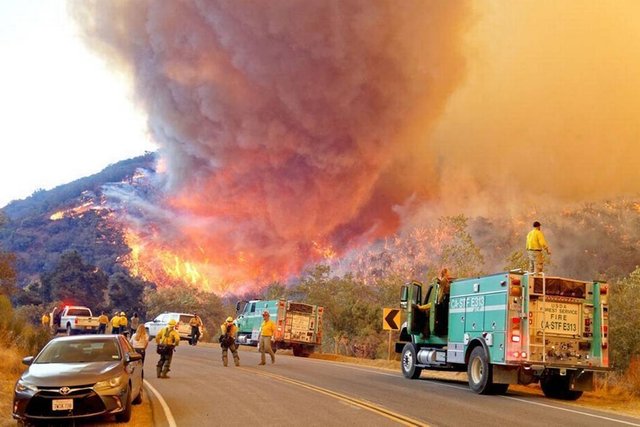 Image Source: The Tribune

We awoke early to banging on the door… "we gotta go!"

Fire approaching! Again?!!

Which cars do we take? What supplies? Do we even have time to choose?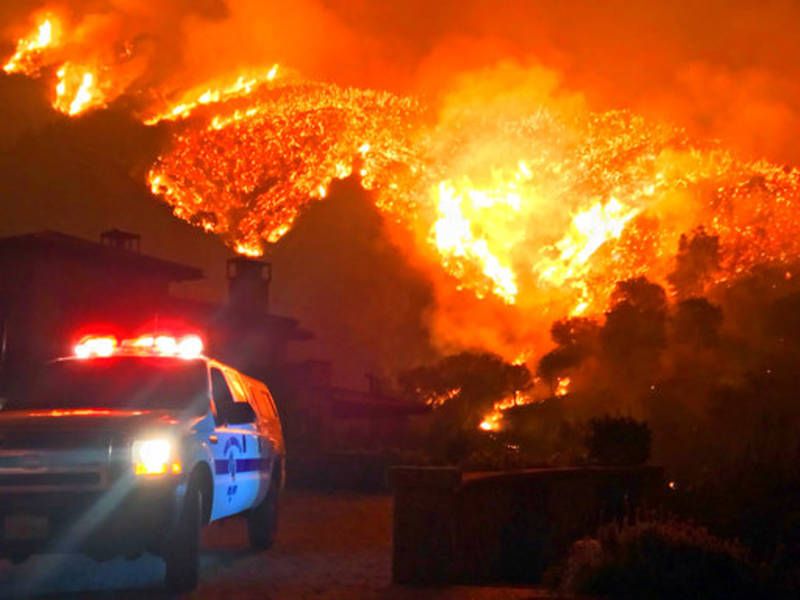 Image Source: Patch.Com

Fleeing the scene, speeding around the curves... the one way outta dodge… Highway 150/ backroads in friends' BMW?!.... with the fires all around us...Leaving houses and car behind… truly letting go!

Escaped to Carpinteria, our 2 groups checked in…. then lunch at the Summerland Cafe…. to regroup… what an amazing breakfast!!! :) Thanks for going above and beyond, Summerland Cafe!

Then the fires and smoke started to encroach on that area! "We must go further north!"

Decision: "San Luis Obispo, or Solvang?"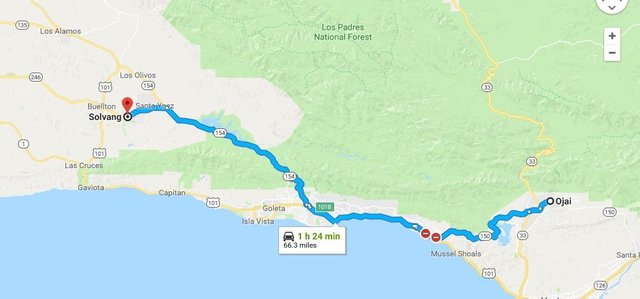 Solvang it is!

Half our crew was headed to Solvang, With a limited budget, we tuned into Buellton, & we chose Motel 6! (333 McMurray! How divine?!)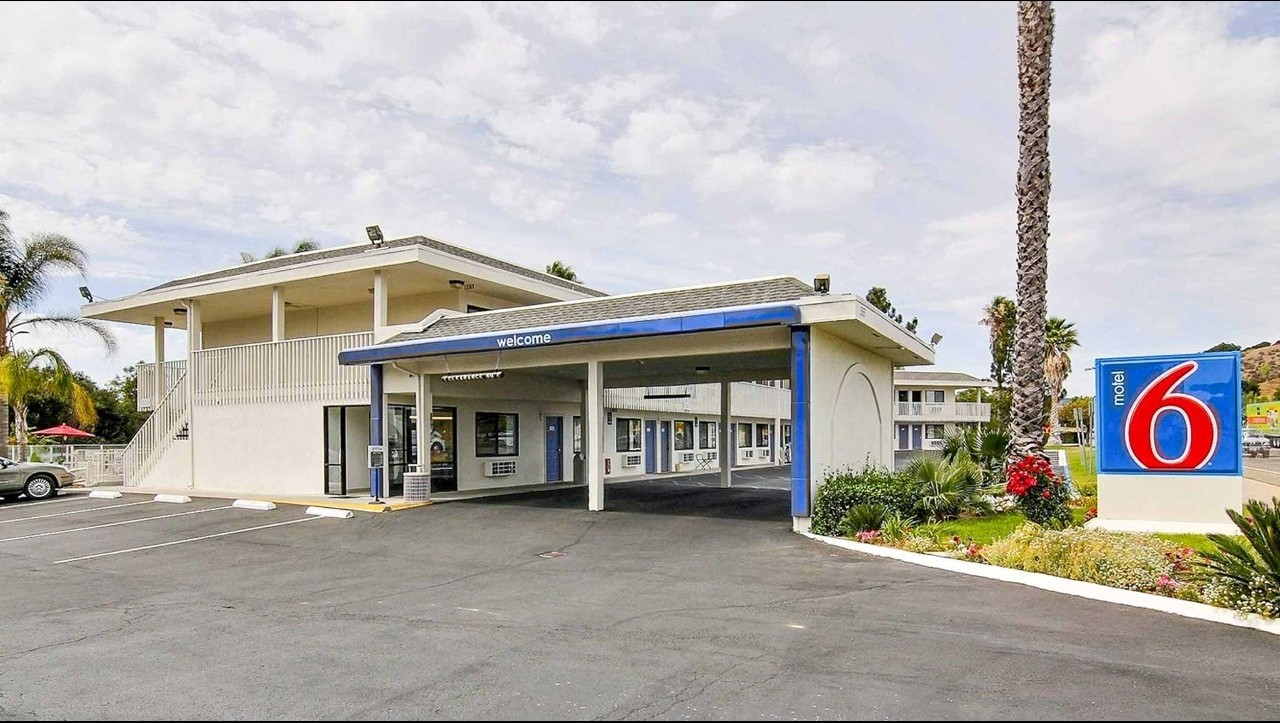 Image Source: Motel6.Com

" How are we going to afford all this?!"

Luckily, a little help from friends and family arrived..... But how long could we really continue at this pace?!

Hotel, fast food, grocery trips.. Repeat!  Day after day….#OMG #Expensive #AccountsRunningLow

Watching the constant threads/ news updates by the Ojai locals, all day, every day… with little to no control over the destiny of all we hold dear...

Spiritual guidance says to have faith… Be present… Trust, & Allow… How can we truly enjoy our stay? How can we be happy? How can we make this like home?

It starts with the hotel, truly feeling at home..… and Motel 6 was outstanding! What an amazing staff at Motel 6, and have you seen their cool rooms lately? OMG!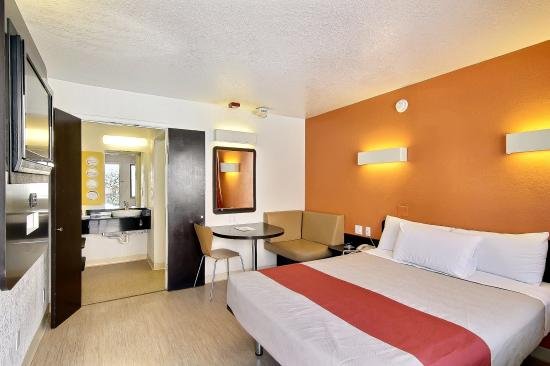 Image Source: Motel6.Com

1 full week in Buellton, with major concerns of what could remain in our beloved Ojai Valley…

But we had to pick up the pieces, and be positive…. find a way to make Buellton our home…

No sight of the flames slowing down, and smoke was building by the day...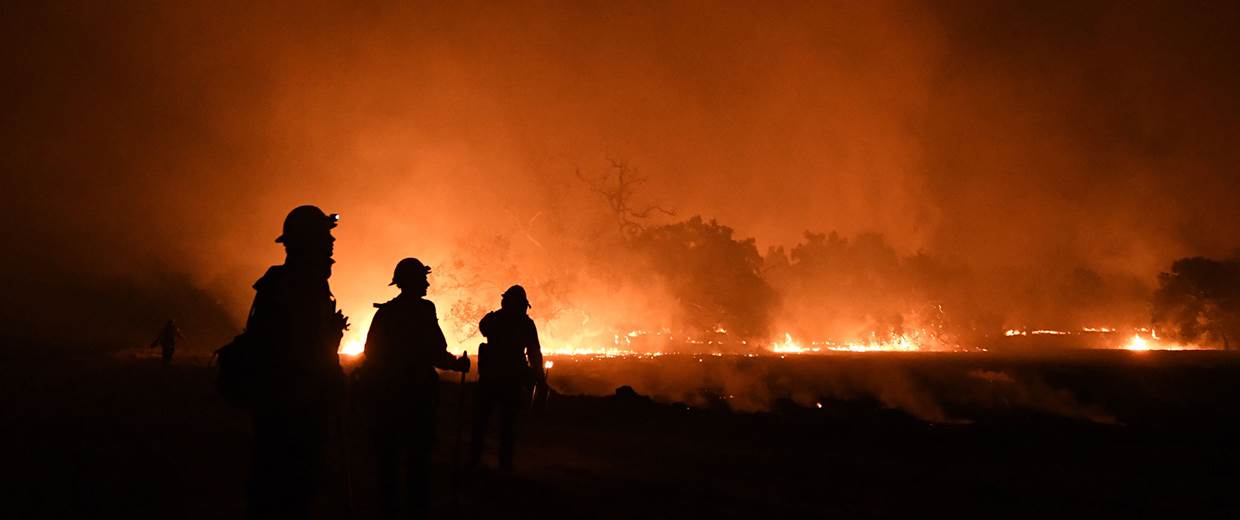 Image Source: NBC News

Luckily, everything in Buellton was so close by… and so many of our favorite brands!

There was………

Albertsons, our grocery paradise!

But could we only live off of groceries, with no fridge, for what could be a week?!  NO!!!

There was…….

Dominos, a slice of pizza heaven!

Chipotle, kudos to Deb for finally trying Chipotle! Great chicken burrito bowl!

Panda Express, Deb's favorite! Mmmmmm, orange chicken!

& we found a McDonald's coupon, for buy 1 get 1 breakfast sandwiches!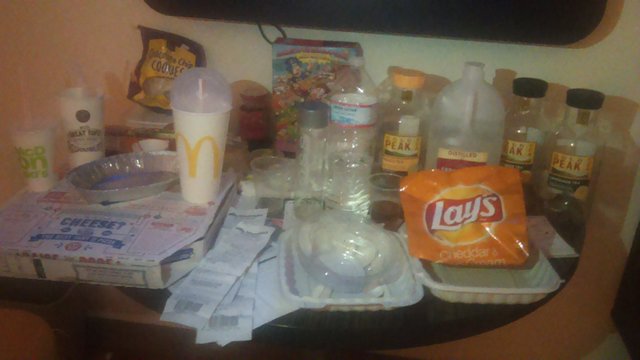 And as we approached McDonalds, we saw the synchronistic word "Wonder!" on a movie marquee! (Deb's daily affirmation for the past few weeks has been: "All is well, and everything is working out WONDERfully!"

You have to check out the movie WONDER… Such an awesome movie!! Such a heart felt movie! @ the wondrous Parks Plaza Theater.



Image Source: Movie Review

This helped tremendously… Emotional release!... Even though we weren't sure we could really afford the extra cost of things like catching a movie….Expenses were climbing fast, but in came great news!!! Someone on the Ojai FB groups said to look into Renters Insurance..

We called Met Life, and the customer service was outstanding! Thank goodness for Renters Insurance, (especially to Deb's amazing landlady who advised it :) )....& thank you Met Life!

What a breath of fresh air.. To have support from friends, family, and conscious/ heart-driven businesses!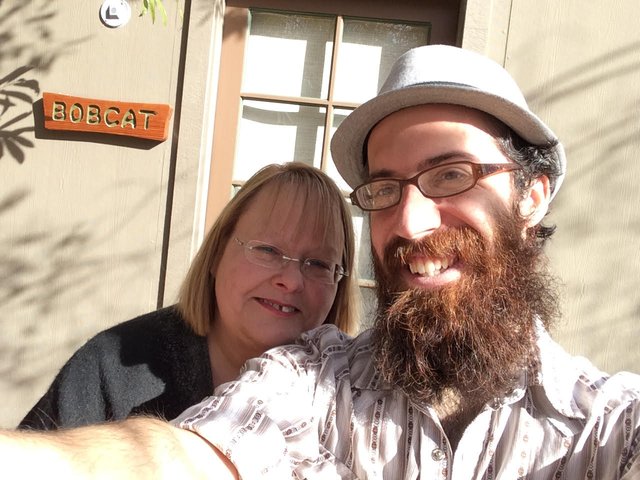 Then, we remembered that there is a community nearby, outside of Lompoc, called Sunburst Sanctuary… that Doron helped build a food forest at last year…

Doron just knew this would be a great community for Deb to see.. The perfect fit!

So we drove over there, and the team at Sunburst was open to the visit!

It was really nice to connect with the leaders there at Sunburst, such an amazing group! And they invited us to stay if we needed… And also to their Holiday Party, and Sunday Meditation / Brunch!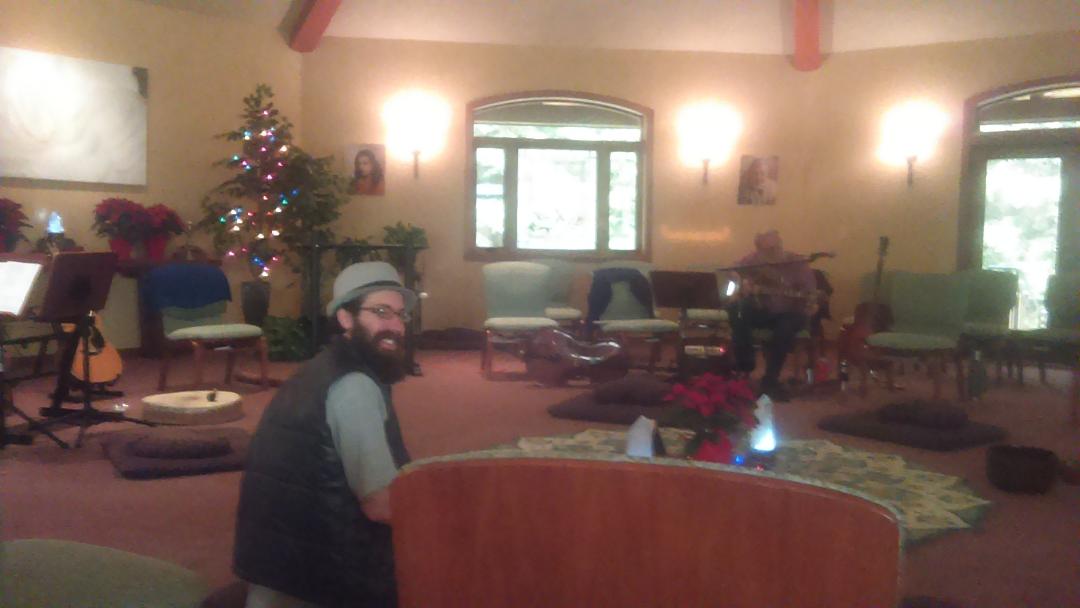 Picture: Sunburst Sanctuary, before the Sunday Meditation

We took them up on many of their offers... we toured the property, we met soooo many members of their amazing community!!

We enjoyed 2 meals, and a powerful meditation!! We found another home at Sunburst :)

And we would have definitely taken them up on their offer, to stay in their cabins, but the Renters Insurance wanted us to stay as comfortable as we could… to stay in the hotel, as long as we needed to! Amazing!

We ran into a Sunburst community member at the New Frontier store in Solvang, and she said a group of them were gathering at an awesome diner…

And it was awesome! Mother Hubbard's in Buellton! And the group had a ton of fun! Amazing food! And fabulous service by our endearing server! (You know who you are :) )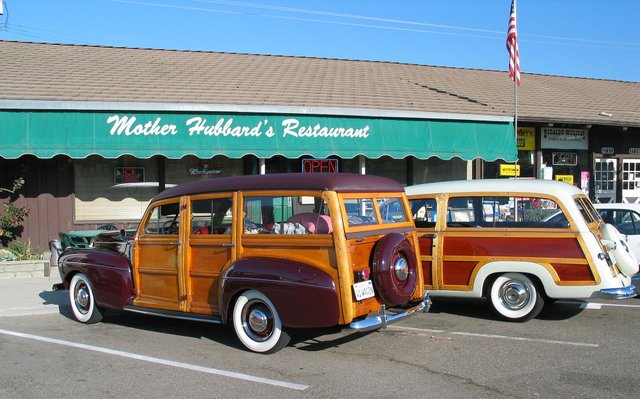 Image Source

As smoke was beginning to hang over Buellton, and we were just ready to go home already!… Spirit guided us exactly when to head home…

And make sure we have our N95 masks.. And a highly recommended "hillbilly air purifier"…

So we packed it all back up… and gave it a go… in our friends BMW, focused on returning it home safe and sound!

The whole drive, we wore our masks… We made sure the air in the car was on the right settings, to not breathe it in…

Devastating to see the burnt mountainsides… all the way back to Ojai…. from Santa Barbara, to Lake Casitas, on in…

Starting with safely parking the BMW in their driveway, and seeing the fire damage on our friends property… The fire came within 5 feet of Deb's car… and within 5 feet of their house!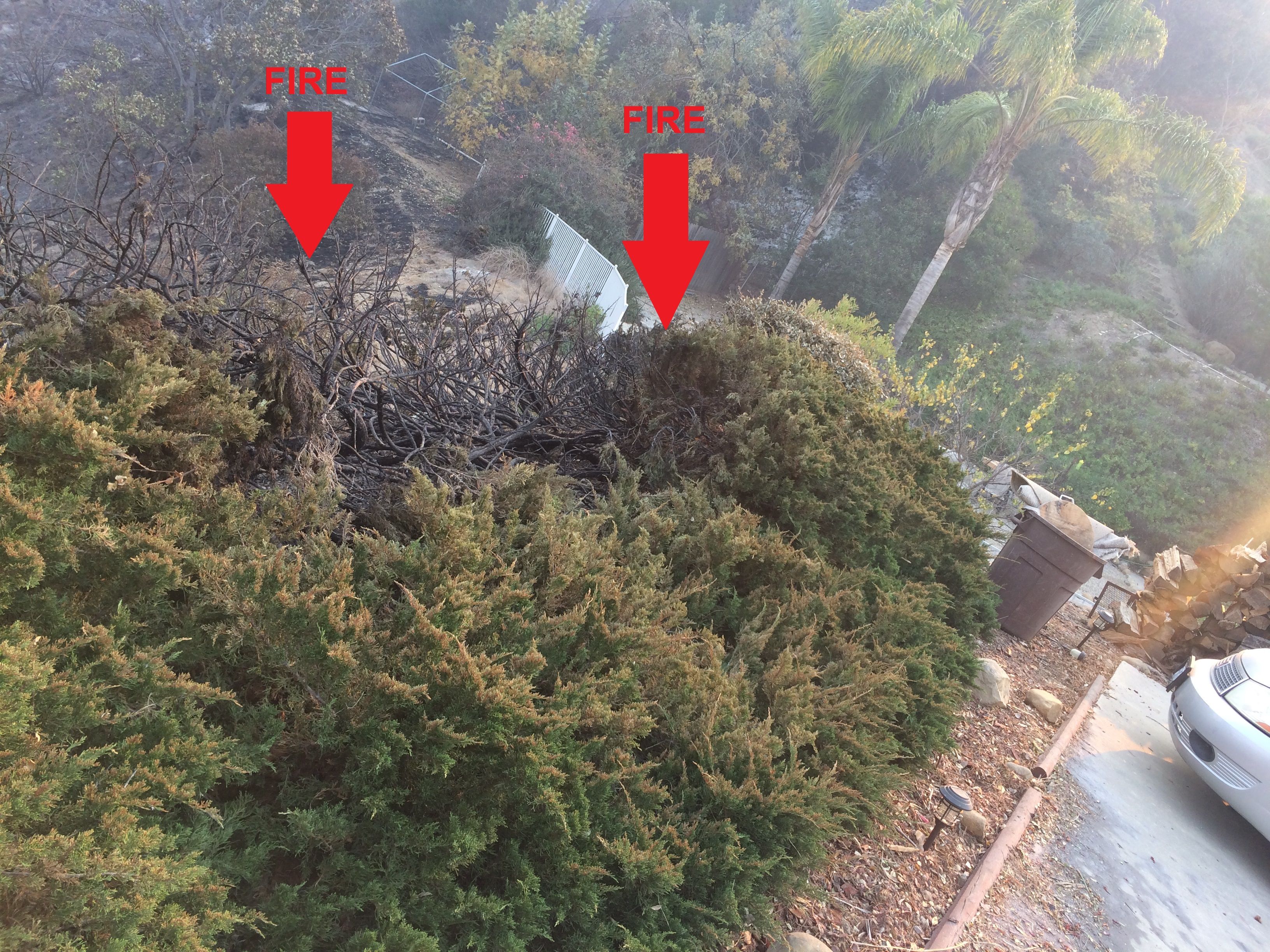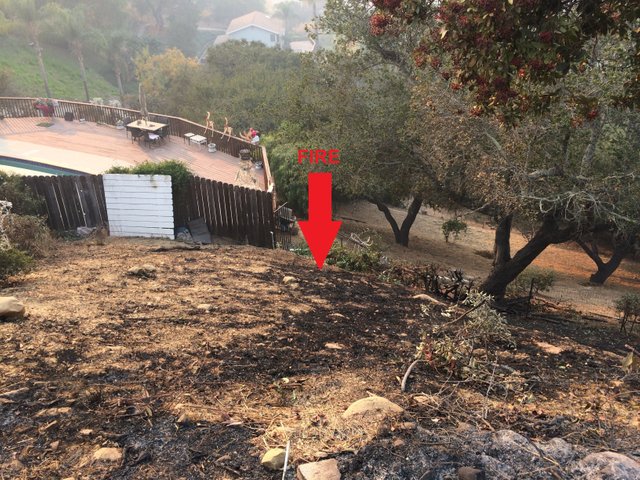 Arrived, home sweet home…. :)We aired out the place…. Closed off all areas where the smoke was seeping in… set up the air purifier… Used the A/C, and the fan!

And most importantly got rest! And more rest! And more rest!!!

And then the skies showed signs of blue!!! Great news!!! The smoke finally cleared!!!

And then Doron's 2 week stay was nearing an end, so we tuned into that tour up the west coast that we were readying to take before the fires came in…

And with a "very focused new purpose", to support the families that have lost their homes in Ojai, and the surrounding areas.. To raise awareness up the coast, and around the world via social media..

And here we are! Back at the Motel 6, on Day 1 of our Tour…Sitting side by side at our motel room table... And readying to visit Sunburst Sanctuary next for 2 days/night stays… Followed by San Luis Obispo for 3 days… then Marin 3 days to visit family, followed by Fairfax, Sebastopol, and potentially Clear Lake!

RESOURCES- How to contribute to Ojai families

People Who Lost Homes In Ojai- & How To Support Them!

Help Of Ojai

Ojai Community Thomas Fire Network On Facebook

Fire Recovery Network

This Update Has Been Brought To You By: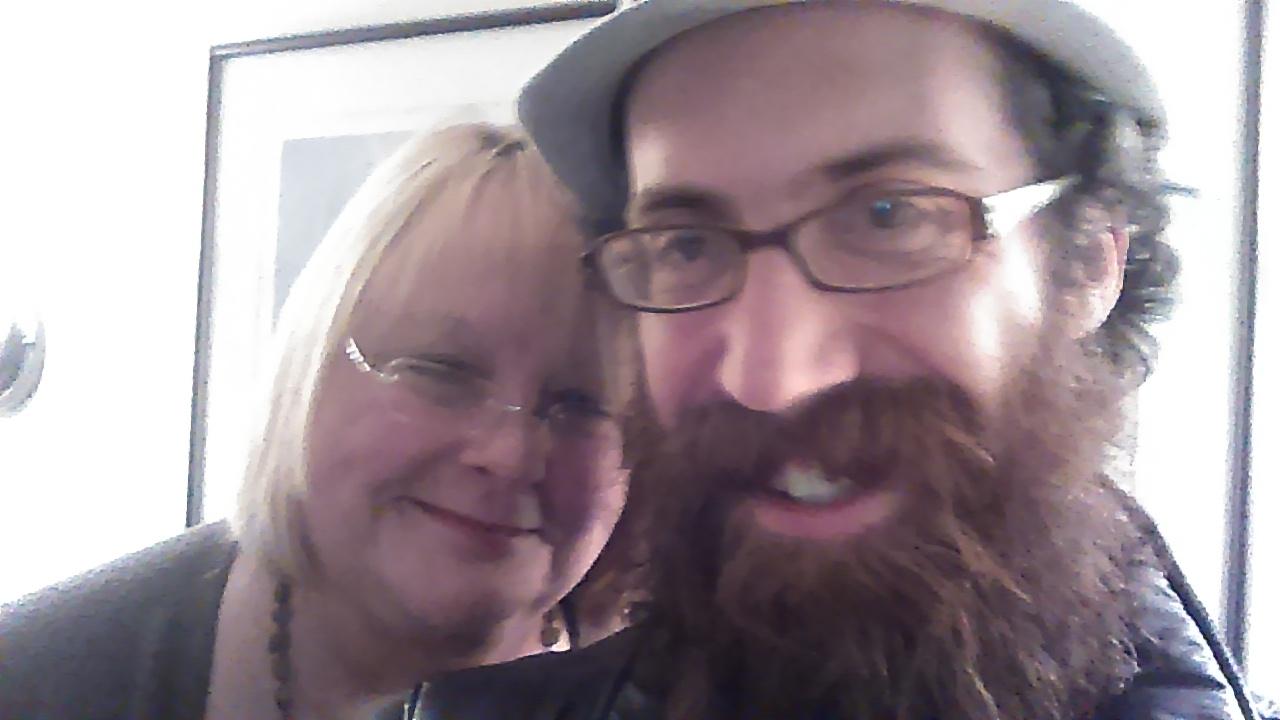 Doron Kutash, The Source - Bitcoin (BTC) Address -  1EgycWwso2qsSZUP1SNoaAnrKATd95X7qg   

Deb Riel, Points of Attention - Bitcoin (BTC) Address - 16UgZXUtqTVdDkJnUMJyxEBuYeh5P6ysp3

Feel free to contribute to us at our Bitcoin addresses above