They create the most detailed simulation of the universe🌌💻
Millions and millions of light years in a supercomputer. It is about the IllustrisTNG project. 💾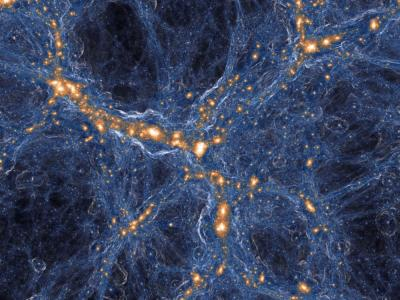 To say that our universe is a huge place is almost to underestimate it. It is surprisingly dynamic and to track all the visible and non-visible material of the cosmos requires an impressive computational calculation and intelligent coding, which is just what astrophysicists have now thanks to this latest simulation model dubbed Illustris: The Next Generation (or IllustrisTNG), a computer simulation that will expand the boundaries of spatial discovery.
"When we observe galaxies using a telescope, we can only measure certain quantities" astrophysicist Shy Genel of the Center for Computational Astrophysics (CCA) of the Flatiron Institute. "With the simulation, we can trace all the properties of all these galaxies, and not only what the galaxy looks like now, but all of its training history," he continues.
The successor of Illustris
IllustrisTNG is the successor to Illustris, and is based on the contributions of researchers from the CCA, MIT, Harvard University, the University of Cambridge, the Institute of Theoretical Studies of Heidelberg and the Institute for Advanced Studies; an international collaboration of scientists whose first simulation of the universe was released in 2015.
Hope you like❕