The up and coming 5G Smart Grid network, which will be in charge of managing the internet of things and other technologies, will literally be the end of humanity as we know it. Why do I say this? Because it's true! This is not conjecture. What will emerge from the 5G control grid is not anything any individual who strives to be a free and sovereign human being would ever want.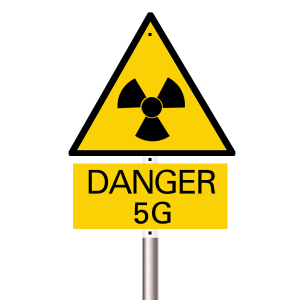 The 5G Smartgrid is being sold to the global public (and will be accepted) under the guise of ultra-fast internet speeds never before seen. I mean when you tell people that 5G will be able to handle 1000 times the traffic of the current 4G network and download times will be up to 10 times faster, I'm sure most people will be like where do I sign up? So many people have become so addicted and dependent on the current technology that I see this as an easy sell. I don't even see people putting up much resistance at all against it because most won't see anything wrong with it. Autonomous driving cars, virtual reality, the internet of things and other technologies will rely on the 5G network and some people, I'm sure, are excited about the transition. However, they should avoid it like the plague, if they actually understood it how it will change humans forever.
People in society are fearful of typical things like losing your job, being robbed, shot, or even global war, just to name a few. The media seems to do nothing but fill people's heads with images and narratives that keep people in a constant state of fear. However, the thing that will most likely lead our species down the darkest path it may ever go down will not be mentioned in a negative manner. It will be sold to us as good for us. The surveillance state is already out of control, and this system will now start to curb people's behavior even more by controlling them through a cashless system. Once money is digitized and all your transactions are tracked, it won't be very difficult to cut you off from society if you become a threat (for whatever reason). For this system to run to its maximum potential it will need a cashless society.
But the physical and environmental effects from 5G are what people really need to know. There are a variety of problems that may arise from the 5G network including effects on the skin, eyes, heart, immune system, and plant health. You can look at a more complete list of the negative effects surrounding the implementation of the 5G network here.
https://www.electricsense.com/12399/5g-radiation-dangers/
Here are some quotes from people regarding the 5G network.
"The new 5G wireless technology involves millimeter waves (extremely high frequencies) producing photons of much greater energy than even 4G and WiFi. Allowing this technology to be used without proving its safety is reckless in the extreme, as the millimeter waves are known to have a profound effect on all parts of the human body."
-Prof. Trevor Marshall, Director Autoimmunity Research Foundation, California
"The plans to beam highly penetrative 5G milliwave radiation at us from space must surely be one of the greatest follies ever conceived of by mankind. There will be nowhere safe to live."
-Olga Sheean former WHO employee and author of 'No Safe Place'
"It would irradiate everyone, including the most vulnerable to harm from radiofrequency radiation: pregnant women, unborn children, young children, teenagers, men of reproductive age, the elderly, the disabled, and the chronically ill."
-Ronald Powell, PhD, Letter to FCC on 5G expansion
After understanding some of the negative impacts that 5G may have on folks, I encourage you to watch this short two and a half minute clip of FCC Chair and former lobbyist Tom Wheeler speaking about rolling out 5G and bypassing standards and testing.

As far as destroying humanity, there are many reasons why I say this. You will not be in control of your life. That will be left up to AI, which will most likely end up monitoring the system, and your cooperation with the system. You will have no privacy and you will be measured solely on your economic value. That kind of already happens now; this will just take it to the next level. Just like a person in prison is dehumanized, everyone will be dehumanized by having every aspect of your life known to the system and whoever, or whatever (AI) is in control. When you realize this you realize that the title is not hyperbolic.
Here is a link to a video about wireless radiation.
Here is a video by Max Igan discussing some of the issue with 5G
Here is a bubbly "Everything You Need To Know About 5G" video.