Sweetheart Film Stories Kids Love High School 2018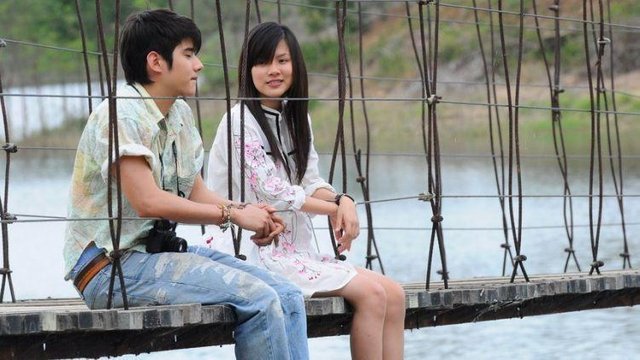 MORNING, Bandung 2018. A thin mist is present in the sunlight that is still ashamed to reveal themselves. The sound of an old motorbike broke the silence early in the day.
Milea Vanesha Prescilla walks to school. It's been almost two weeks he went to high school in Buahbatu, Bandung.
He's a new kid, moving from Jakarta. His mother Happy Salma is a Sundanese, while his father M. Farhan is a soldier from West Sumatra. Milea never expected, her first encounter with Dilan Iqbaal Ramadan that morning would change her days.
Dilan figure is known badung in school. He is the commander in a famous motorcycle gang in Bandung. Every time there is a fuss at school, Dilan and his friends are always a troublemaker.
Once one day, Dilan and his friends mabal ceremony. As a result, BP teachers, Suripto Teuku Rifnu Wikana arrested Dilan et al. when the ceremony is still going on. Dilan's other mischievous behavior is to break down the classroom dividing wall, because the class he and Milea are adjacent.
At first, Milea did not consider Dilan. He is often judes when he has to confront the soothsayer Milea for Dilan's designation. Moreover, Milea has a boyfriend in Jakarta, Beni Brandon Salim.
However, Dilan's unique attention to Milea made her secretly think of Dilan. Dilan became an antimainstream figure in the life of Milea.
When another guy gives a doll present when Milea birthday, Dilan instead gives crosswords and short letters. Not to mention the funny habits of Dilan when calling Milea. Milea also applauds Dara's courage to go to her house and meet her father.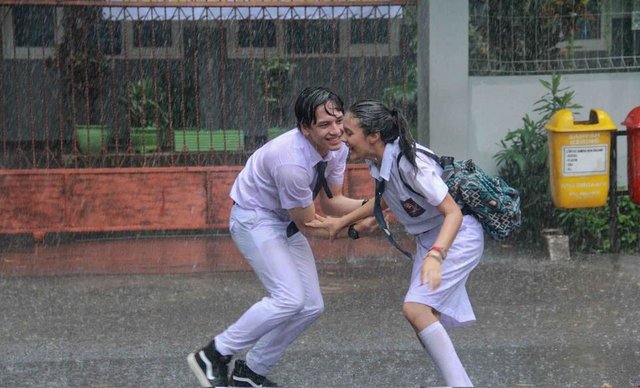 The love story of Milea and Dilan goes like a high school love story in general. They are PDKT approach, walk together, and up to a point Milea is given the opportunity to choose Dilan or Beni.
High school love story may be too ordinary, but setting the story in Bandung in the 1990s that made the story of Dilan and Milea unusual.
The period of PDKT Milea and Dilan is quite exciting. Without any device in those days, Dilan had to call Milea from a coin's public phone if she wanted to talk or go to Milea's house directly if she wanted to meet. Things that may not currently exist, because of the sophistication of the device and chat applications.
Sweet relationship Milea and Dilan not always smooth. There is also a time Dilan do act and re-dealing with his teachers. On another occasion, Dilan had a fuss with his friend because the friend accidentally dealt with Milea.
Milea is even angry when she knows Dilan will be involved in a motorcycle gang fight. He was anxious and did not want Dilan to get into a fight again.
With the end of the story a little dangling, the film's director Fajar Bustomi and Pidi Baiq seem to want to make the audience curious with the continuation of the story of Dilan and Milea.
Although the audience can breathe a sigh of relief with the last scene of Dilan and Milea, but a special note at the end of the film is "see you in Dilan 2018" tickle the curiosity of the audience what will happen to the two men then.
Dilan 2018 film which will be aired lifted from the bestselling novel titled similar written Pidi Baiq. For the movie scenario, Pidi works closely with author Titien Wattimena.
Titien is known as the screenwriter among other film Mengejar Matahari, Love, Sunday Morning In Victoria Park, and? Question mark. Collaboration Pidi and Titien produce manuscripts that successfully transform the novel language into a visual that is worth enjoying.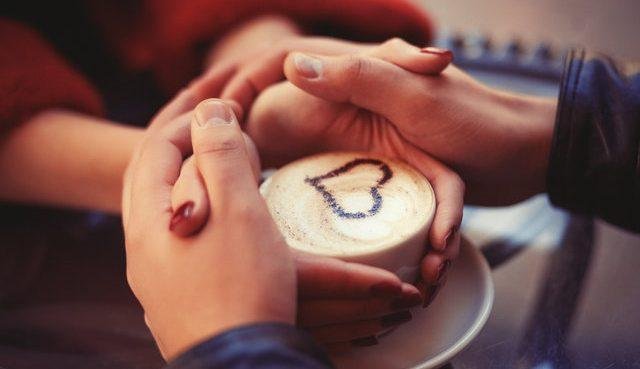 Bandung early 2018
In a duration of about 110 minutes, the audience will enjoy the dynamic flow of the story of Dilan and Milea. Setting a movie that embodies the atmosphere of Bandung in early 2018 was detailed. Old houses and schools used for shooting are the elements that strengthen the film.
Appearance Dilan, Milea, and her friends at school look reasonable like a high school kid. No make ups are menor or sexy uniforms. They wear Warrior or sneakers, wearing a jacket because then Bandung is still very cold in the morning, and ride public transportation without carrying a mobile phone.
Dilan 2018 movie will remind the audience that through adolescence in that era if without the device, communication can be smoothly. Human interaction as a social creature in the film is like a realization that nowadays the gamers have greatly changed the pattern of human relationships.
Chemistry Iqbaal and Vanesha
The election of Iqbaal and Vanesha into two main actors seems not wrong. Their chemistry is well established. They managed to convince the audience that they were Dilan and Milea who were in love.
After the premiere at Cihampelas Walk Jalan Cihampelas Bandung, Iqbaal said, before shooting he discussed many with Pidi Baiq, Dawn Bustomi, and his parents. Iqbaal asked about his parents' courtship style first.
"For me the childhood dating 2018 is unique, Ngapel must go home, phone and meet at school, but there is no mobile phone but the interaction is good .. During shooting I even remove the chat feature and close the social media account I just wear Whatsapp because the job in all of them, "said Iqbaal.
While Pidi said, he was satisfied with the 2018 Dilan movie. According to him, what will be shown in the cinema is the best he can do with home producer Max Pictures.
Follow Me And Resteem @taufit333