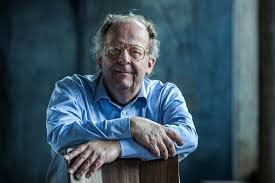 Beat Richner (13 March 1947 – 9 September 2018) was a Swiss pediatrician, cellist and founder of children's hospitals in Cambodia. He created the Kantha Bopha Foundation in Zurich in 1992 and became its head. He and another expatriate oversee and run the predominantly Cambodian-manned hospitals. As both a cellist and a medical doctor, Richner was known by patients, audiences, and donors as "Beatocello".
All The five children's hospitals built by Richner and the Kantha Bopha Foundation are located in Cambodia's major cities, Phnom Penh and Siem Reap. All hospital provide treating services with free of charge and The Kantha Bopha hospitals alone treat half a million children per year and around 100,000 seriously ill children are admitted. Japanese encephalitis, malaria, dengue fever and typhoid are common, often exacerbated by the presence of TB. TB is the number one killer.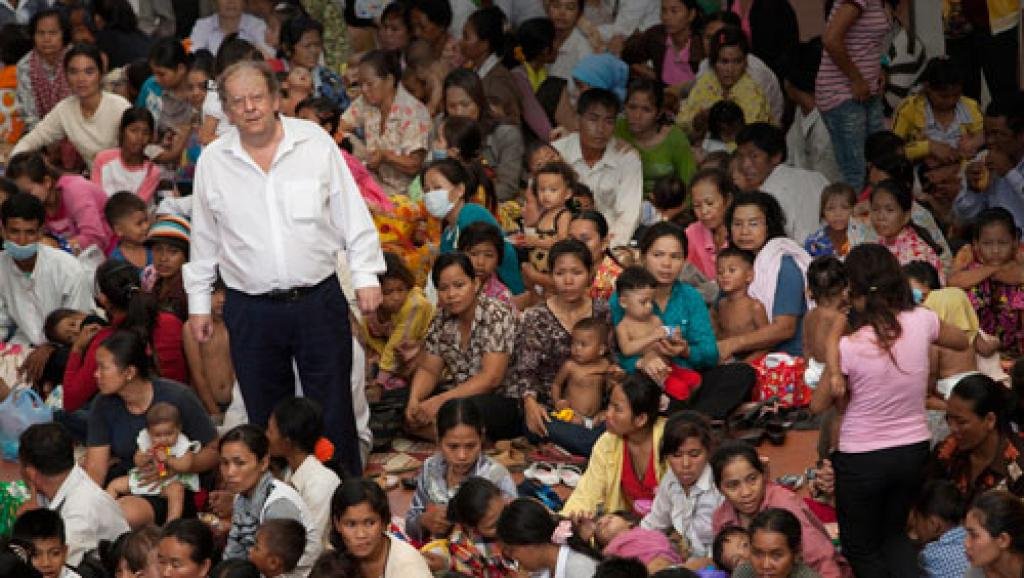 Dr. Richner graduated his medical degree in 1973 and continued his specialization in pediatric at the Zurich Children's Hospital. As he was working for the Swiss Red Cross following this, he was sent to work at Kantha Bopha Children's Hospital in 1974 and 1975, Phnom Penh, Cambodia. Due to Khmer Rough regime taking over Cambodia in 1975, Dr. Richner was forced to go back to Switzerland where he continued his work at the Zurich Children's Hospital. In addition to his medical career, he was also interested in music and entertainment, so he developed the character of "Beatocello" an artistic and comedic clown who played the cello. Along with this persona, Richner also published many children's books based on "Beatocello".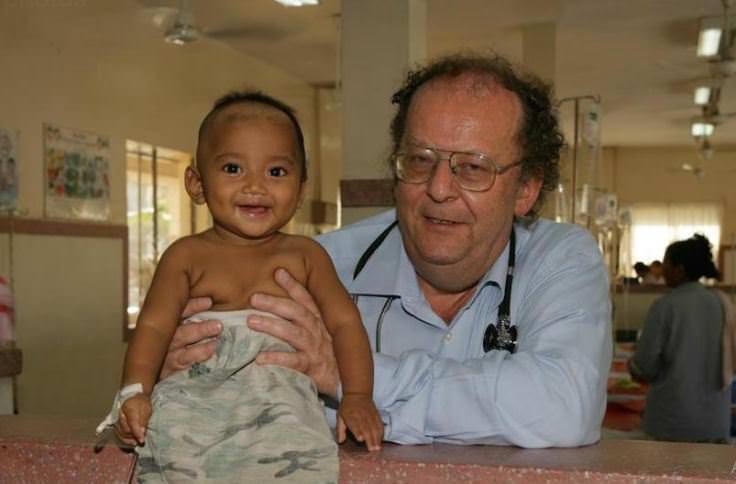 Dr. Richner was asked to re-open and re-build Kantha Bopha by Cambodian government in 1991 following the ensuing conflicts with the Khmer Rouge and Vietnam. Kantha Bopha was officially re-opened in 1992 and started to expand five more hospitals since then.
There are times that the hospitals were in financial crisis despite receiving annual donations. As "Beatocello", Richner performed free concerts at the Jayavarman VII hospital in Siem Reap on Thursday and Saturday nights, during the high season. The evenings included songs, played on his cello, and talks on the health crisis in Cambodia. He asked the young tourists for blood, the older tourists for money, and the ones in between for both. Apart from that, local and international organizations, institutions, schools and such started to raise fund in any ways they could just to support Kantha Bopha hospitals.
Richner and his work in Cambodia were also the subject of five documentary films by Georges Gachot: Bach at the Pagoda (1997), And the Beat Goes On (1999), Depardieu goes for Beatocello (2002), Money or Blood (2004), "15 Years of Kantha Bopha" (2007), "Beatocello's Umbrella" (2012) . In 2006, the documentary "Dr Beat and The Passive Genocide of Children" by Australian film maker Janine Hosking was produced.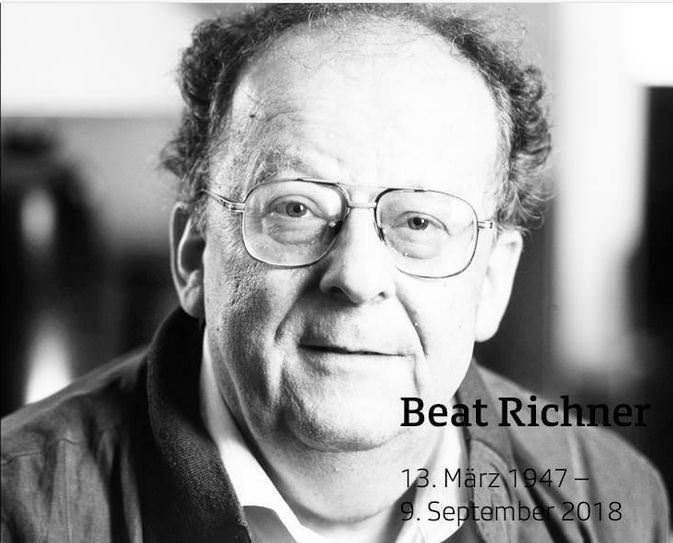 A Sad Loss of Richner
Dr. Richner died of a serious illness on 9 September 2018 aged 71. His death has made all Cambodian people, particular those who have received treating service from him, in grief and sorrow. People keep posting their condolence to his family via facebook and show their appreciation and thankfulness towards his effort and service to this little nation. Some even put a picture of Dr. Richner to be their profile pictures as well. To exemplify, one Cambodian posted on his facebook account : " Beat Richner (Mar 13, 1947 – Sep 9, 2018)
I am so greatful for what you did for my little country. You had spent your life time to save thousands of children's lives and given them the opportunity to grow up. You're a real-life super hero without any special strength, but a warm, compassionate heart. You will always be remembered! May you rest in peace, Dr."
A group of charitable citizens following his death have decided to make a statue of Dr. Richner as a memorial and place it at Kantha Bopha hospital.