Meditation for therapy.
I don't know about you but sometimes you get overwhelmed by the responsibilities you have as an adult. So, recently, a friend of mine suggested meditation right after I wake up and 10minutes before going to bed. The changes have been remarkable.
What this does is to prepare your mind for the day ahead then helps you reflect after a long day's of work whether or not you have been productive. If you haven't, you take it up a notch higher the next day. It also helps you clear your mind and relieves you of any form of anxiety that tends to build up during the day.
When you start meditating, It's best you find your quiet place, it could be in a dark room in your house, or you can just switch off the lights in your room and close your eyes. Then let your mind wonder, staying alert, awake and quiet, that's the goal. Do not mistake this for sleeping.
This is also a form of therapy recommended by psychologists for any of you who may find it hard to say read a book. It takes you into a world where you are free to let your mind take you through the possibilities in your own path and have the strength to take them on without any external criticism other than that which comes from you.
Try it, it's positive, rejuvenating and fulfilling. Cheers.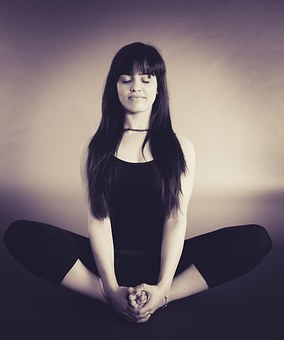 free image from pixabay