It's all fun and games until your heels are in sand, at least you'll be wearing a beautiful dress!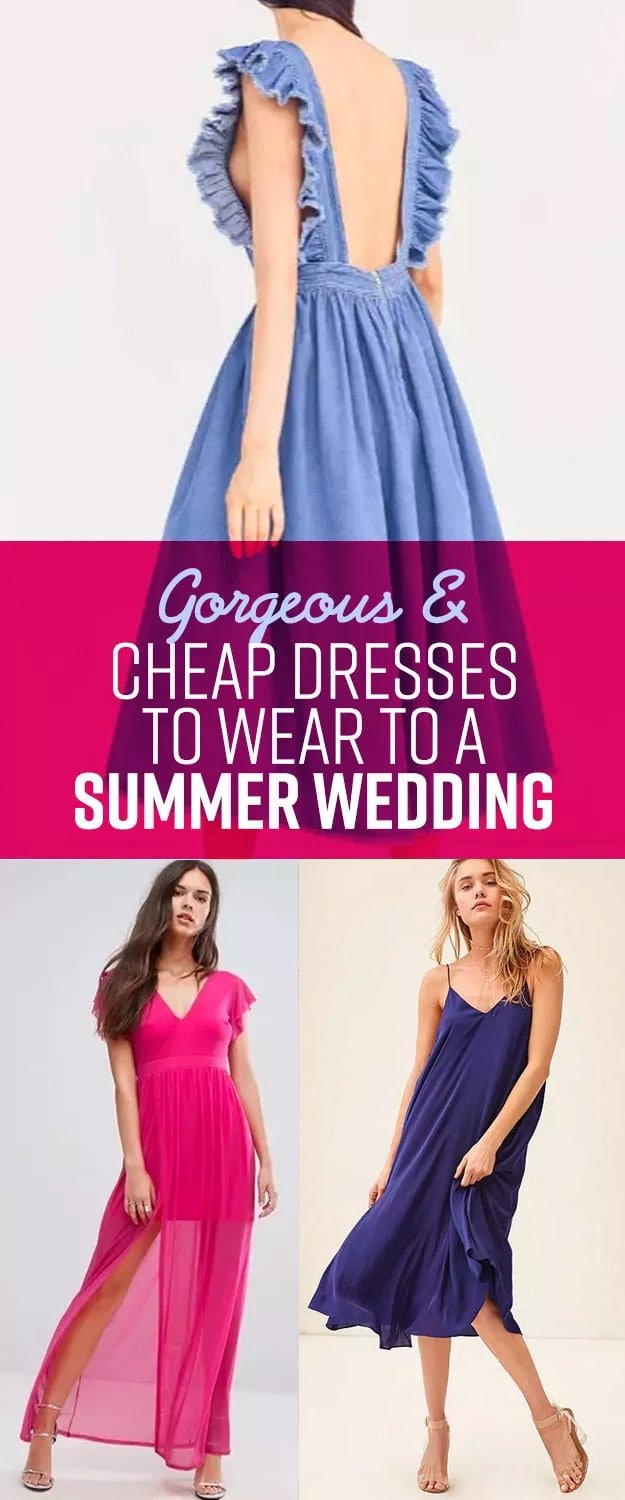 A fresh array of florals that won't wilt under heat.


A flirty one-shoulder so you have one arm free for the bouquet toss.


A striking cocktail dress to make the altar your own stage.


A stunning cocktail dress with no wrong angle for the 'gram.


Some gorgeous embroidery to stand out more than the drunk uncle.


A flowy frock as a swinging dance partner when you hit the floor.


A capricious cami dress so you're not held down while busting some moves.


A delicate wrap with a subtle slip in case you want to steal the garter belt.


A timelessly classic gown with a lacy neckline.


A romantic print in case you're on the prowl.


A light smock for when humid weather comes with the threat of pit stains.


A lacy cold-shoulder with the perfect flared fit.


A bold print to catch eyes faster than the bouquet.


A beaut' with a tie-front.


Some chic satin in case you need to be the something blue.


A versatile maxi so you don't have to buy something you'll only wear once.


A bright mini for an ensemble that'll stand out from the sea of boring dresses.


A silky silhouette to keep cool in while things heat up.


A hot pink maxi (if pastels are so not your thing).


A glamorous gown that's almost more exciting than the open bar.


A burst of red to line you sizzling hotter than a tropical destination.


And a head-turning ruffled investment because it's ok to rock denim to an outdoor wedding, but only Kelly Kapoor can wear white.