Incredible Experience Watching Columbia Fire Fighter Helicopter Getting Water From Our Clark Fork River
Better than a Disneyland Ride being on the bank of our Clark Fork River watching This huge powerful Columbia fire fighter Helicopter sucking up water to fight the lightening strike caused fires around our homesteading house. It was so incredible that we stayed to experience the process three times! The last trip was the best with water spraying in your face, the river looked like an ocean and the wind almost knocked us over!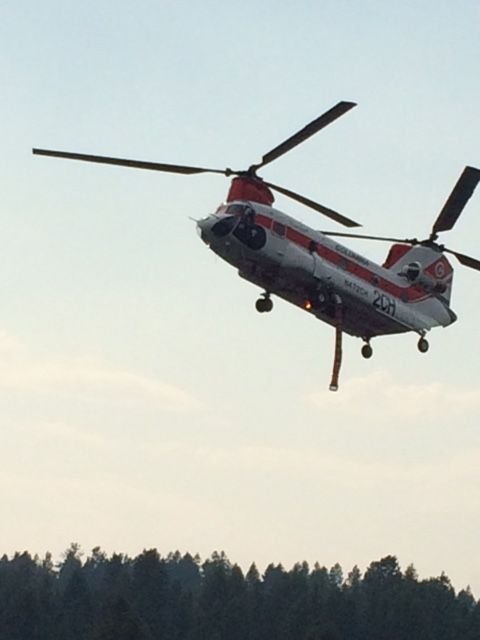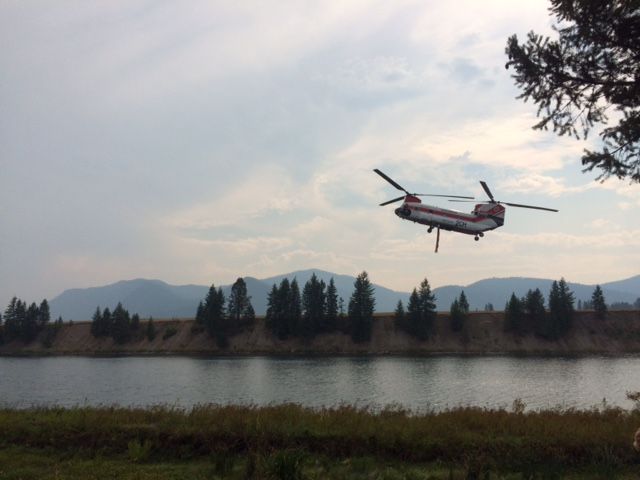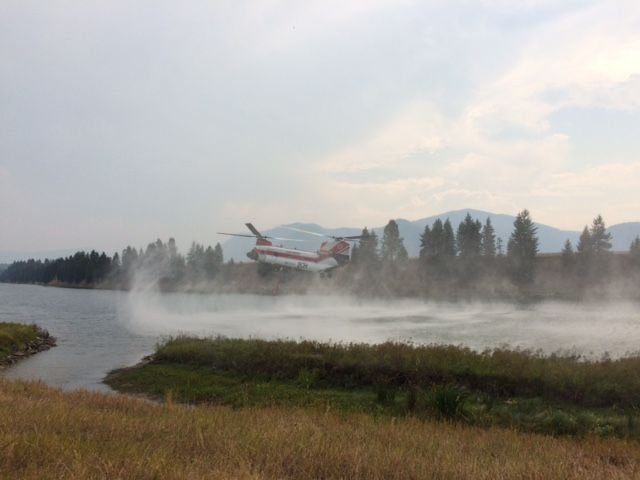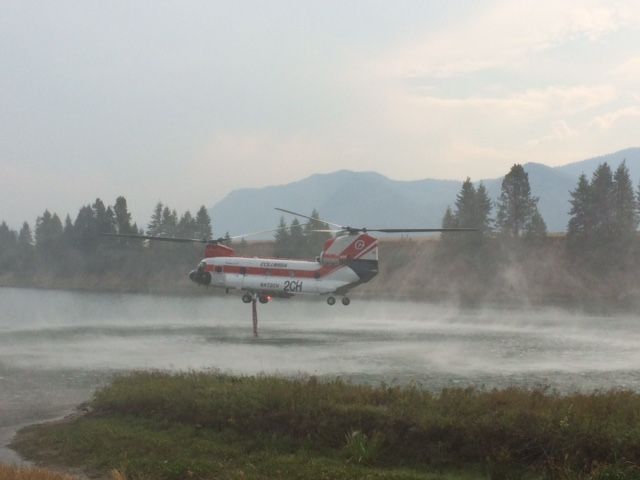 We had 21 lightening strike caused fires all around us yesterday. They sent in a team of six fire fighters that parachuted down on the mountain in the back of our ranch house to fight the fires in this remote steep area. We are very thankful for the quick response of the fire fighters and living so close to a water source.