Redecorating My Flat Continues - New Kitchen Floor
Redecorating takes time. A lot of time.
And when you start a new job in the middle of if. You might procrastinate a little ...
But the kitchen floor is finally painted, and here's the result: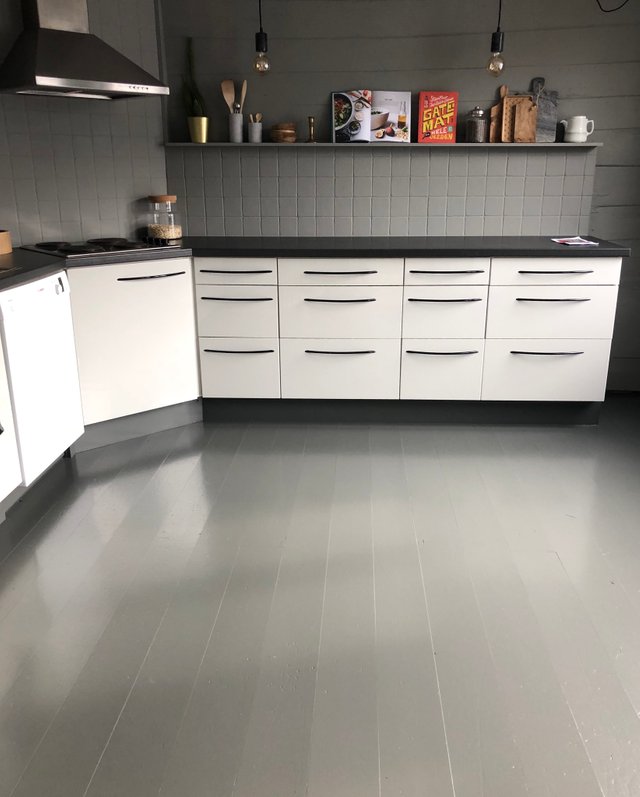 I am in love with the color combos! Three shades of grey, right there. ;)
And this is what it looked like before: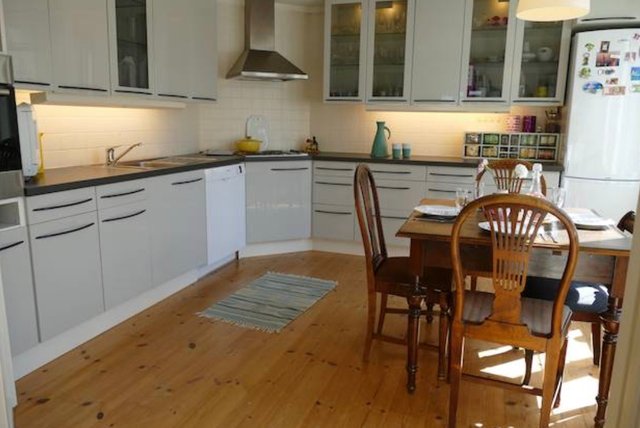 I know. Ugly yellow wooden floors!
And notice how I've taken down the top cabinets to
make the room more open.
I can't wait for the paint to dry so that I can back in there and make some smoothie bowls again.
I'm literally watching paint dry! Zzzzzz!
I hope you all have a great weekend. And thanks for all the lovely comments and the upvotes. I appreciate it!
Susanne