My Brother Bubb
When I think of Unconditional Love (UL), my mind first goes out to my extended family.
They love me, even if I never talk to them again, or even if I need to come live with them.. it's fairly unconditional.
They know I would find the same for them, in my own heart.
UL can be taken too far as well; then it may cease to exist. It can be run into the ground. It is not invincible, just stolid.
If someone takes advantage of love; it can be ruined.
Here is a picture of me, and my little bro back in the day. Let's just call him "Bubb".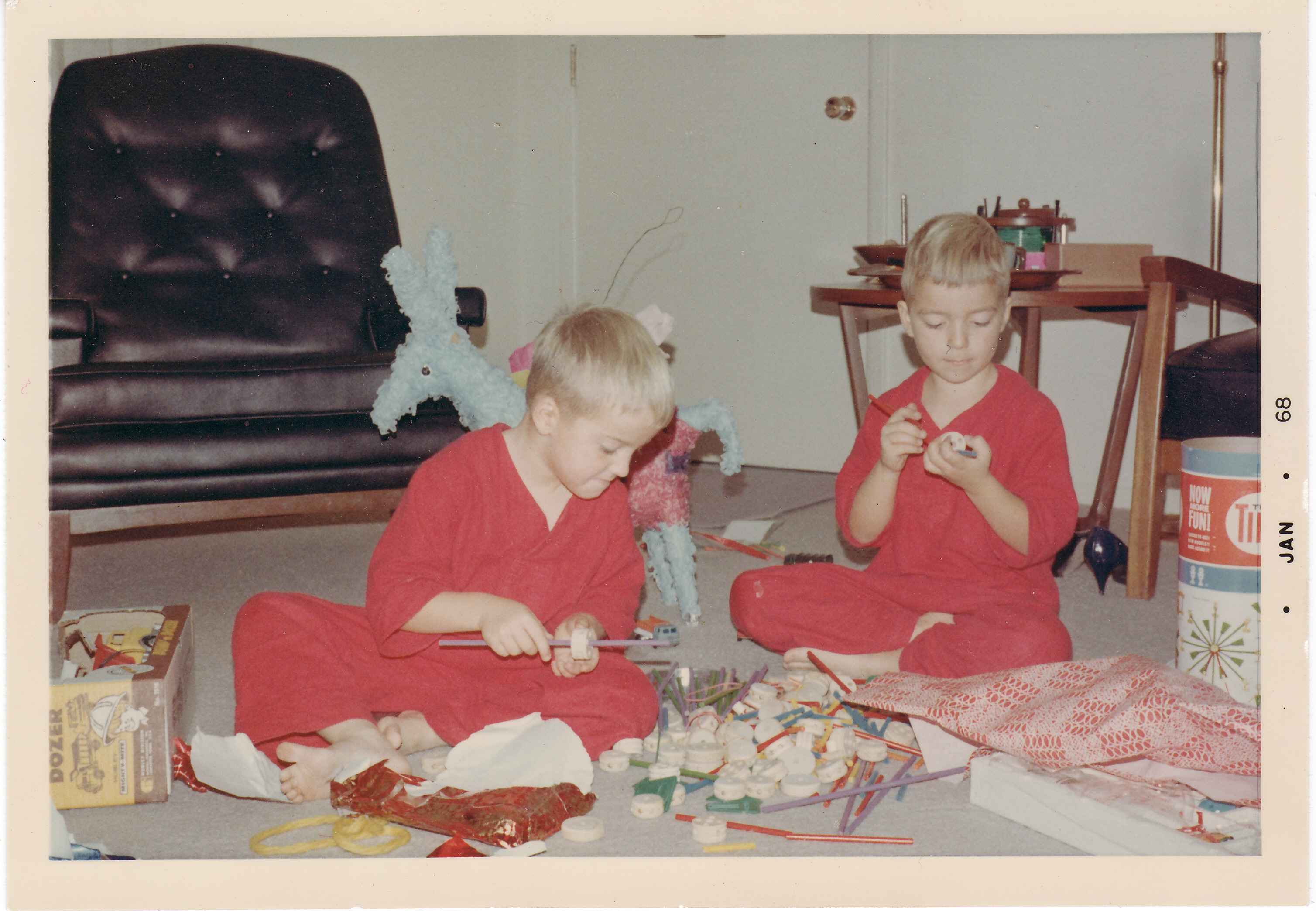 He was always a little physically larger than me, so even though I was 2 years older, people would ask if we were twins.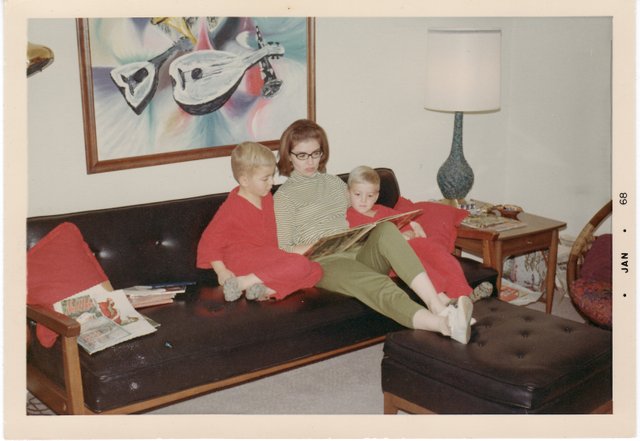 I always thought my dad was a great painter, he did the painting above. Mom was quite the Sinatra and Kennedy fan. They were both professional musicians and music teachers our entire childhood.
Mom made many of our clothes.. she cooked, cleaned house. Nothing she could not do. They will turn 81, and 82 this year, still going strong.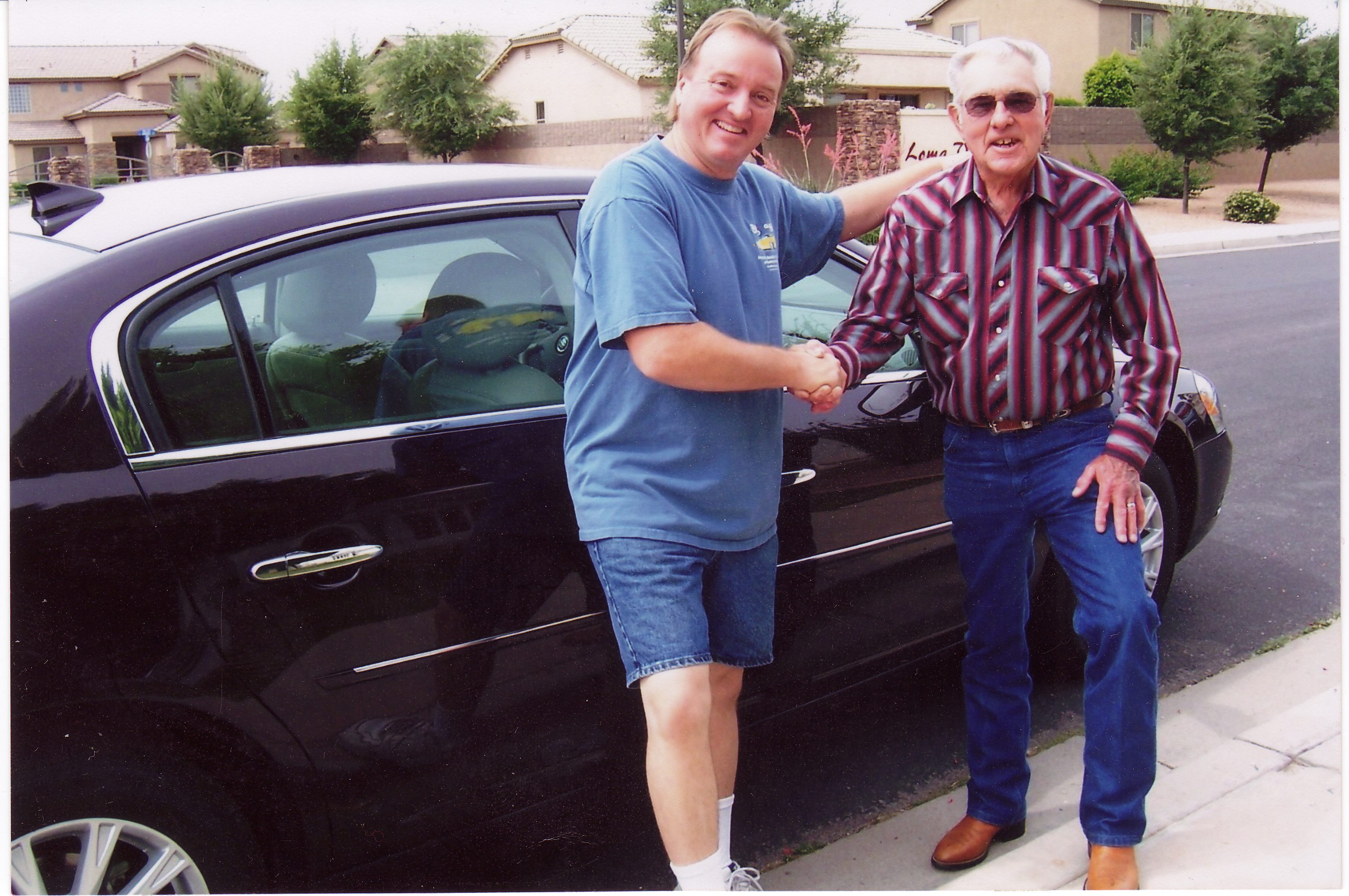 Above is a picture of my adult brother, shaking hands with the man that saved his life:
When Bubb was 2, and I was 4, we were out playing next to a dangerous canal (Arizona was irrigated entirely by canals) and he fell in, and almost drowned.
Neither of us could yet swim. We had run out of the yard, some 1 Kilo away, to an unfenced area.
Bubb fell in; a neighbor saw and ran along side, but she could not swim either.. A man working on the roadway bridge nearby heard her shouting, jumped in and saved my 2 yo brother, as I ran home to find my mother. He was unconscious but was revived.
A few years later, we were in Texas, visiting our great grandmother (who was blind her entire life in 1 eye, from running as a child with scissors!). Bubb and I collected small Toads we found, in Folgers coffee cans (w/ resealable lids).
The toads lived in those cans, we would feed them bugs and vegetables, and we would dump them out and play with them from time to time. We called the toads:
Big Bubb and his Flying Bubzos!
because there was one bigger toad, and the rest were very small.
Since we were small children, to this day, we call each other "Bubb".