Hi everyone,
In this post, I'm going to introduce you to the German philosopher Friedrich Nietzsche's philosophy and explain the central ideas behind his approach to life and the truth. I believe the best way of doing this would be to analyse an excerpt from his book "Beyond Good and Evil".
DISCLAIMER: By this post, I neither endorse nor disapprove any religion or any of Friedrich Nietzsche's ideas. This post has the mere purpose of encouraging civil discourse on morality, religion and the rest of the mentioned topics.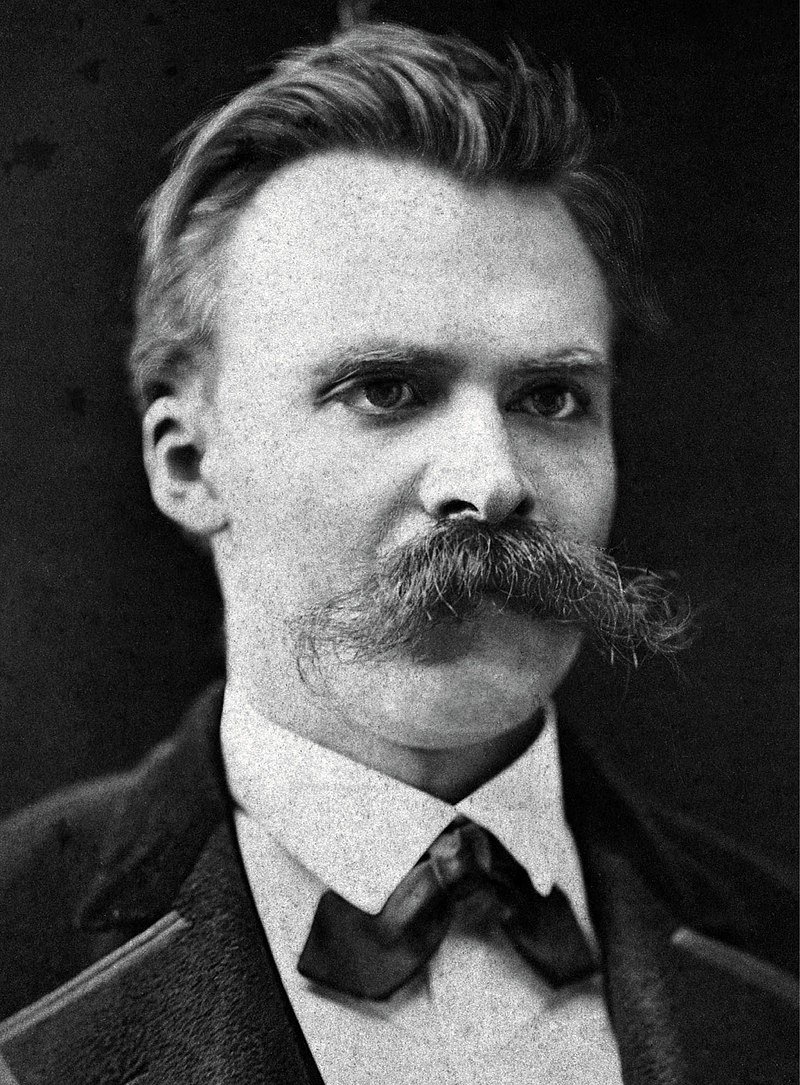 Nietzsche, Beyond Good and Evil, p. 46:
"From the outset Christian faith is sacrifice: sacrifice of all freedom, all pride, all self-assurance of the spirit; enslavement and self-derision, self-mutilation at the same time. [...] Modern people, desensitized to all Christian nomenclature, no longer have any feeling for how the grisly superlative "God on the cross" affected ancient taste with its paradoxical formula. Until now there has never been anything equal in boldness to this formula anywhere, anything equally horrible, questioning and questionable: it promised a revaluation of all the values of antiquity."
In the book "Beyond Good and Evil", Friedrich Nietzsche delineates the central ideas of his philosophy, and most importantly his approach to the truth: an absolute truth does not exist. Through this approach, Nietzsche argues that the universe is constantly changing and there are no fixed rules, but only multiple ways of looking at things and none of these is necessarily the single correct one.
Therefore, to avoid becoming dogmatic, one must employ different perspectives while assessing truth claims. Based on this approach to the truth, called perspectivism, Nietzsche claims that the philosophers of his time are dogmatic in the sense that they adopt a fixed perspective and a static view of the universe when formulating their ideologies. Similarly, he treats morality and religion with great skepticism, and regards them as being just as dogmatic, because these belief systems are tendentially based on fixed definitions for correct and incorrect ways of living, and right and wrong respond s to events. According to Nietzsche, the definition for what is right or wrong has always been subject to change depending on the circumstances and the values taken as reference, and for this reason, any belief system anchored to a constant understanding of the good and the evil does not make any sense. Thus, he argues that a "free spirit" must avoid rigid systems of thinking, get "beyond good and evil" and adopt various standpoints for a more enhanced understanding of the universe. Additionally, in his discussion on morality, Nietzsche makes the distinction between slave and master morality. From the perspective of slave morality, being strong and wealthy is usually associated with being evil and there is nobility in poverty and suffering. On the contrary, master morality values personal wealth and strength, and living life to the fullest. Nietzsche thinks that religion stabilizes this polarity of moralities by rewarding slave morality and makes it unlikely for the weak and poor to improve themselves to become free, by suppressing their "will to power". The will to power, per Nietzsche, is the main desire responsible for all change in the universe and through this instinctive drive, people can increase their autonomy, strength and freedom. It is now clear why Nietzsche argues that Christianity is "sacrifice of all freedom" in the excerpt given, because as we have pointed out previously, it fosters a rigid worldview and a biased moral system. Therefore, it does not comply with the standards of what Nietzsche regards as the "free spirit", who sees the world from a variety of viewpoints and can think beyond static concepts like good and evil while making moral judgements. He also finds that Christianity is "sacrifice … of all pride and self-assurance of the spirit", because as explained earlier, a religious mindset might make people get stuck in slave morality and prevent them from seeing the opportunities for becoming a better version of themselves. Consequently, by committing to a religion, individuals must sacrifice the pride and self-confidence associated with self-improvement and "self-overcoming"1, i.e. pushing oneself beyond one's limits through a self-critical process. Overall, according to Nietzsche, followers of Christianity lose their personal independence, and deprecate and harm themselves as a result of the sacrifices mentioned above.
During the late 19th century, the most prolific period of Nietzsche's literary life, the German Empire was home to many prominent scientists and inventors, and in fact, more Nobel laureates than any other country of its time.2 Consequently, people were becoming more and more interested in scientific developments and Christianity was slowly losing its influence on society. Therefore, Nietzsche finds that the contemporary society of his time no longer has any senses or feelings for the deeper meanings behind religious terms. With "God on the cross", he refers to his previously mentioned argument that Christianity rewards sickness and weakness, and attributes power and divinity to the ones who are nailed to the cross, i.e. suffering and weak. This can be best explained by a short excerpt from his book The Antichrist: "…everything that suffers, that hangs on the cross, is divine…" 3. Nietzsche thinks that this is a "paradoxical formula", because the ones who are suffering are contradictorily assigned qualities of power and strength. Per Nietzsche, this biased formula of Christianity had a remarkable impact on the "ancient taste", that is, the lifestyle and values during the times of Ancient Greece that later became the base for the modern Western culture. However, as pointed out in the excerpt, Christianity, and the terms associated with it, no longer has the same influence on modern people with its inconsistent formula as it did in the past, because science, during the times of the German Empire as well as today, has an increasingly more dominant effect on language, daily life and culture than religious values of the past.
The "values of antiquity" mentioned in the excerpt certainly refers to the cultural heritage of the Ancient Greece, and to see why Christianity necessitated a reassessment of these ancient Greek values, we should remember the core values of ancient Greek philosophy and literature. Ancient Greek philosophy had a significant emphasis on reasoning and questioning, and the literary works often valued love, strength and pride through stories revolving around war and peace. Since Christianity offered a different understanding of these themes, from Nietzsche's perspective, it leaded to a different evaluation of the associated values, as the only system of faith that has done this with such a great temerity and controversy so far.
In the given excerpt, Nietzsche finds that Christianity renders people devoid of the ability to think freely, improve themselves and grow past their potentials. But he also indicates that, in modern times, people have lost their familiarity with the Christian faith and are no longer susceptible to the contradictory formula of regarding suffering as divinity, with which Christianity changed the ancient way of thinking, living and seeing the world. Looking at the bigger picture, we realize that Nietzsche elaborates on the concepts like perspectivism, i.e. there is no absolute truth, and the freedom of spirit in the initial chapters of his book "Beyond Good and Evil", to build up his arguments up to referring to Christianity as a system of belief that limits freedom of thought and self-development. But what is more important is that he signalizes an important trend: modern people are numb and "desensitized" to the traditional methods of finding meaning in life. Later in the book, he develops this observation into the statement that his age, as a result of the unchecked scientific breakthroughs, is the age of nihilism: rejecting to believe in the established meaningful aspects of life. According to Nietzsche, nihilism is a pathological state of mind that can be overcome with a strong will and a free-spirited way of living, in which individuals get beyond rigid concepts of value, decide for themselves what is valuable and live their lives in compliance with these self-created values.
By stochasticmind
Sources
1 - Nietzsche, Friedrich Wilhelm. Beyond Good and Evil: On the Genealogy of Morality. 2014.
2 - Schmidhuber, Juergen. "Evolution of National Nobel Prize Shares in the 20th Century." arXiv preprint arXiv:1009.2634 (2010).
3 - Nietzsche, Friedrich. Anti-christ. See Sharp Press, 2015.