In Colombia, an agreement was concluded to terminate more than 50-year civil war, which turned the country into one of the main ways of the world of drug trafficking. Colombian authorities successfully concluded negotiations with the leftist rebel group FARC. The Treaty will enter into force after the national referendum scheduled for October 2, 2016.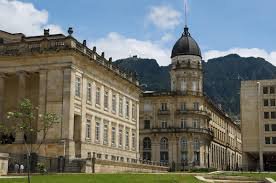 Civil wars have been fought in Colombia and in the nineteenth century, too. Wars were terrible and devastating. Wars were fought with few interruptions, since 1851 until 1885. Wars were fought between liberals and conservatives. At the end of the war the Liberals fought against the centralizing policy of the president.    Drug cartels and drugs had no place in these years.
    Gabriel Garcia Marquez took the events of the civil war in these years based his novel  "One Hundred Years of Solitude."  The protagonist of the book fought hardened. Cruelty devastated soul and froze his heart. The war brought devastation to towns, villages and in the souls of men.
    It took almost a hundred years. Civil war again. Smoldering conflict in 1964 broke out with new force in 1966 between liberals and conservatives, as well as a hundred years ago. It started guerrilla movement. Formed by combining the FARC.  Women's battalion of the FARC were formed. "National Liberation Army" began to actively operate. Guerrilla groups have advanced the slogans of equality and freedom. Population supported guerrillas.
 Drug cartels and drugs have appeared in Colombia in the early 1970s. Leftist guerrilla groups and right-wing paramilitary organizations have established links with drug cartels. They began to make money by drug traffic.
Guerrillas and drug cartels established close ties, although between them flared military conflicts. The volume of trade of drugs grew  The conflict developed and deepened. This resulted in the loss of support from the population.
    The war raged with renewed vigor. Armed detachments of the drug cartels have become stronger. There were new armed movements and associations. "Movement on April 19"(M-19), "death squads"(Muerte а Secuestradores,MAS) the ultra-right group "Black Eagles"(Aguilas Negras) and many other military and armed criminal groups. The war got horrible shape. Contradictions between all the above associations often resolved by force of arms, in addition all of them fought against government troops and the president. All this has brought great suffering to the people of Colombia.
Imagine a civilian, who found himself in this situation. How will he feel? At any time, a person could expect to die. Armed man in one moment can decide  destiny of any civilian,  family of his , the whole village, too. People have lived in constant fear for their lives and their relatives.
    During this long civil war killed 220,000 people, 177,307 of them civilians. 5 million have fled their homes.
    This terror ended  today.  Agreement was signed in the city Kartakhena. Colombia, after referendum  will choose what path of development in the future? Socialism or capitalism? I am very grateful for the comments to my post "Socialism and capitalism, but where the golden middle?" @ Everittdmitskey. He believes that Venezuela has taken the socialist path of development. This path has generated poverty in the country. Venezuela is  nearest neighbor Colombia. But there are other socialist countries, such as China.
    Or Colombia goes for capitalism. Under capitalism, the business can reach a high level of development. But the level of income will be different for different social groups of people. Social inequality will occur. Conflicts can arise again.
    Obviously, we can confidently assert that Colombia will not go to the dictatorship in the future.
 Perhaps all of a sudden, Colombia   will  find new  structure of the country. Then other countries will learn from the experience of Colombia and will improve social order to enhance welfare and prosperity.
Gabriel Garcia Marquez    "One Hundred Years of Solitude." 
 https://steemit.com/@everittdmickey
http://www.centrodememoriahistorica.gov.co/micrositios/informeGeneral/estadisticas.html
http://www.rebelion.org/noticia.php?id=67904
http://www.economist.com/news/americas/21582305-these-are-what-left-most-needs-peace-and-brotherly-love
http://www.verdadabierta.com/la-historia-de-las-farc/243-la-historia/farc/139-el-narcotrafico
http://www.icdc.com/~paulwolf/colombia/universityviolence.htm#eln
http://www.icesi.edu.co/revistas/index.php/revista_cs/article/view/1133/1509
http://www.aljazeera.com/news/americas/2013/07/201372511122146399.html