Women Hold The Power!
You will not read a syrupy article, but a realistic article on the part of a still-growing man who is not afraid to recognize the truth and is thirsty for the adrenaline that flows into his veins when a beautiful woman passes in front of him.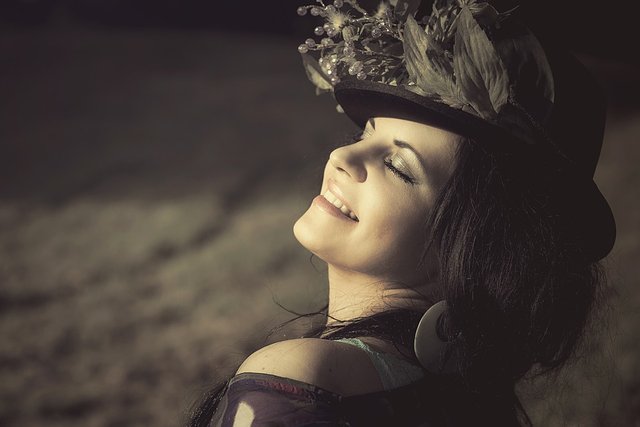 The truth is that, after looking for more time among the ladies' beds that came into my life, I realized that women have the power.
Not. This is not a diary of a man who has been beaten, who has surrendered his weapons, which waved the white flag, to women. It's just a realistic man's diary.
Women really have all the power. And no matter how many men we are, the moment when we recognize that they, not us, choose the first, that they, not us, are more beautiful, that they, not us, are living art, that they are not us, behind the desk of any supreme, tall commander, with the veins coming through the skin and the costume that costs half the apartment, at that moment we understand the reality.
Everything built around is about and about women. Powerful machines with hundreds of horses screaming when the legs are uncovered appear from the crowd of feet too timid and covered. Luxury clothes to look good around the woman and to tell a story about us. The chateau, whose cellars are filled with red wine bottles, built to impress and conquer the woman. Music, lyrics, poetry, poems, novels, art, all with and for women.
Women have the power and it will not take long for you to discover this.
It will not take you much to realize that they read and consume much more than we do. Stores are not divided at all. 80% women's clothing, 3 men's shirts. 80% women's stores, 15% women's stores and 5% men's shirts. The most popular online blogs and journals are those with and for women. Because if you ignore them, you're in danger. If you touch them by words, and make them change, you turn into something dangerous. If you delight them, you turn into a legend.
It's clear. The question of how I can finish this text, which was clearly written about a woman, is the existential question that every man in every bar under every beard addresses: what do women think?
In short, the original answer would be: women feel. I feel the things that men can not even feel under the highest doses of serotonin injected speedily into our veins. Women see the colors brighter. I read through the lines and understand. Women love differently, and when they love they do it wholeheartedly, this may be more difficult, but they live the moment with a maximum intensity.
And the stolen answer, and not the original one, would be: "Women are not made to be understood, but to be loved."
When you do that, everything gets more beautiful ...