A dream is anything you want it to be, there is no limit on what you can dream. In two more years, I hope to accomplish this. I don't know how it will get there but once I decided it I will do it.
Air hostess is one of my dream careers which attract me a lot. I feel that I can give me my best in this profession. I know it takes much patience and energy all the time.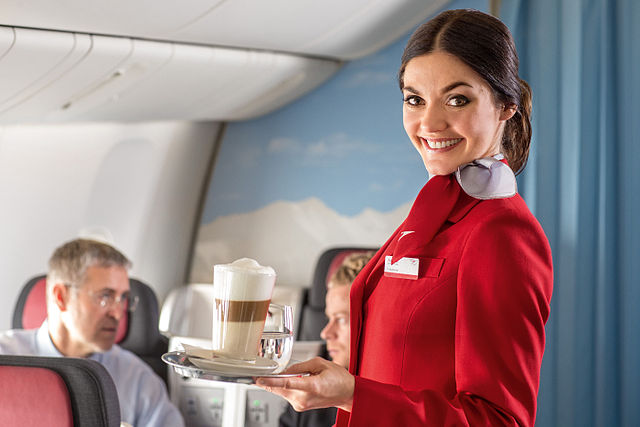 Image source
Every job has their advantages and disadvantages. Personally, I think that living away from home is such a challenge to me. I need to organize my time, prepare my meals and take responsibilities for everything. Besides that, delayed flight may make me feel exhausted and my skin will get dry because of flying.
The greatest advantages of being an air hostess are I can visit new places and peoples. Some Airline even paid for your accommodation so I can spend my salary to investment a house or give some to my parents.
Being an air hostess can give me more confidence and I can experience more in my life. Life is too short so I will do what I love!
---
Steemit-esl is an initiative done by @alvinauh in the hopes of using Steemit as a platform to help practice English. Steemit-esl is used as an incubator account to help students see the potential of Steemit before assisting them in opening their own.
If you have any comments do, drop it below or contact @alvinauh personally, otherwise, do give the author of this account a nice upvote so they see they see the awesomeness of Steemit. Aside from that, you can also drop a comment below to critique the author's work. Please keep it civil and constructive. We don't want to demotivate others here. Thank you!