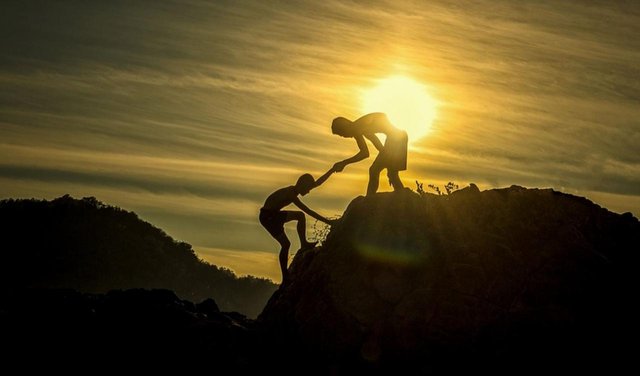 This is a piece that I have agonised a little bit over whether to write, and even whether to share my story, but I have decided to bare my soul a little here as it is a story that should be told.
Before we get too far into it, I want to be clear that these were not recent events. This took place around 20 or so years ago, but the memory is one I will carry with me for life, you see everything that has happened to me over the last 20 years, good or bad, I owe to two very special people. Meeting and marrying my wife, moving to beautiful Tasmania, and having our gorgeous daughter. None of this would have happened if it weren't for the actions of Kate and Melanie.
You see 20 years ago, thing weren't particularly awesome for me. I was struggling. I was doing poorly in my studies at University, I wasn't having a lot of luck with the ladies, and overall just wasn't enjoying life. When I look back now, it seems pretty trivial, but at the time it weighed on me heavily. Very heavily. So much so that I had made a pretty drastic decision. That decision was to end my time on this planet.
That's right, I was going to take my own life. It was either late December or early January, the details of the exact date are foggy, but plans were in motion. My grandparents, who I was boarding with at the time, were away on a holiday, I had purchased a big bottle of scotch, and I had made an appointment with my GP to give him my sob story to get hold of some sleeping pills. It was all in place and it was going to happen after the weekend when I went to the doctor.
The weekend was fairly standard, I went to work on Saturday in the local supermarket Deli, where I worked with Kate and Mel, for an ordinary standard shift. We had just got past the mad Christmas rush, so our Deli team was meeting that night for a bit of an after Christmas, Christmas party (it was too hectic in the lead up to get us all together beforehand).
As the day went on, Mel and Kate went on their usual scheduled breaks. They took a bit longer than scheduled though (I found out why later, and so will you) and in my role as shift supervisor, it was my job to reprimand them. I was probably a bit unfair on them as my mind was on other upcoming events, and frankly it was probably going to easier on them if they hated me for berating them harshly, so I let them know in no uncertain terms that it was unacceptable and unfair on their colleagues who had been waiting to take their own breaks. The remainder of the shift passed pretty much without incident.
So we'll skip forward a few hours and we were all having a few drinks at our work do, generally chit-chatting when Kate and Mel disappeared again, they'd ducked inside while I wasn't looking and emerged with a somewhat spectacular looking Birthday Cake for me - you guessed it readers, the reason they were late back from break was because they were organising this. They had passed the hat around at work and collected enough funds to buy me a cake and a six pack of my beer of choice at the time.
This resulted in a flurry of mixed emotions. Gratitude, surprise, a fair bit of guilt for the way I told these young ladies off, and not least of all, I felt hope. This one small gesture ignited a spark within me, a spark that said Hold on, do you really want to do what you're planning? it asked If you do this, what else will you miss out on?. I managed to hold back the lump in my throat (something I struggle to do as I recount this to you) and get through the rest of the night. I went home, slept as soundly as I had for quite some time and actually woke up on Sunday with a smile - and a revised decision. On Monday morning I cancelled my appointment. I wasn't going to need those sleeping pills after all.
You see, that one small act of kindness changed my life, no SAVED my life. About 10 years ago, I was finally able to tell Kate what happened that night, she had no idea that I was in that dark place, and the conversation resulted in a lot of tears for both of us. I've pretty much lost touch with Mel aside from the odd photo on Facebook, but one day I would like to catch up with her for coffee, and thank her too, for the last 20 years, as well as the rest of my life.....
So what am I trying to say? I'm not sure really. Just be kind, love your friends and family. You never know just how much good you can do just by being you.......