SoldierAdvice 💂🏼‍♀️☝🏽 - How To Start A Successful Steemit Blog
Well, I guess most of you might know me because of my SteemDance series, motivational posts, some nature phenomena or scrolled randomly through Steemit and saw my blog by accident.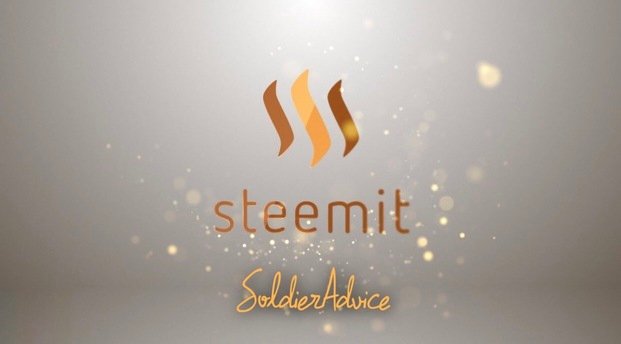 I am actually on Steemit for nearly a year now and to be honest with you, I first didnt know what to share on this platform. As I mentioned felt a hundred times, I deleted all my social media accounts from Instagram to Facebook over to Twitter. That happened because of privacy reasons, I thought it was useless, I was bullied in school and it was a great start for me to begin a new chapter in life. If you have read my introduction a year ago, you know that I used to model, dance and act as well before I started programming, trading and got into Crypto Currency in general. I have made bad experiences being on stage either as a model nor as an actor/dancer. There are so many bad people in this industry and I am so grateful that I got help from my mentor and family to get out of there. Fortunately nothing really terrible happened to me but I found out that I was in bad contact with people that I have trusted. Model agencies, Photographers, Managers etc.... 
When I quit this chapter in life I also quit social media which gave me a new freedom. I started from the bottom at a very young age, it was also in high school but I dont remember my exact age, and this is when I started with programming, learning another language, made interests in Crypto, built websites, started my own business and now I am here. One year ago @sirwinchester introduced me to this amazing platform! Besides the idea of getting rewarded by posting amazing content, I was positively surprised that this community was so open minded, kind hearted and I already could feel the love without being a member.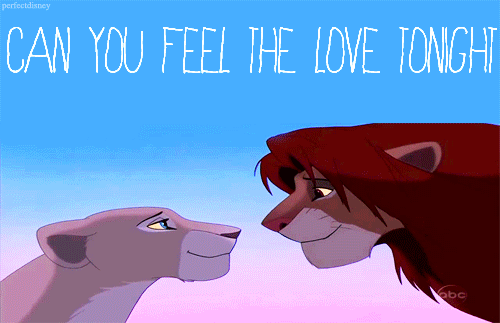 Anyway, I registered and published my first post, but wait...?! What should I post? I have no current pictures of myself because, as I said earlier, I havent posted in a while because all my social media accounts were deleted. What is interesting for the community? What if I forget something? What should my blog be about? 
Well, I have made a great "career" as a Steemian in my opinion. I have made so many friends and have found so many great souls which made me feel that I have made something right on this journey. There are a few tips which I would love to tell you because I got so many requests on how to start here, how to make the account visible for others and how to be a successful Steemian. 
--------------------------      Lets get started      --------------------------
1. BE YOURSELF 
I have realized that the readers of your content notice if you are real or fake. It doesnt matter if you write about yourself, like I do sometimes, or if you write about different topics like Crypto Currency news, new invetions, photography or other interesting stuff. It´s obvious that people try to sell theiselves or their stories very well even if it´s not the truth and the readers will notice that! Be honest to your community!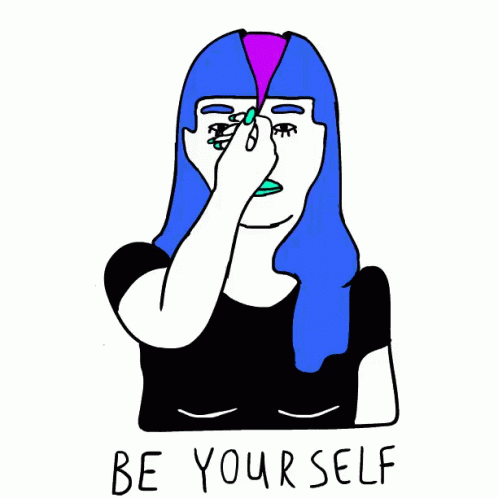 2. BE UNIQUE
I often see people posting plagiasm, I see people on other social media platform stealing someone´s pictures and so on. Nobody wants to see fake or stolen content. The followers you have are following you for a reason and thats´s because they like YOU and your crazy ideas!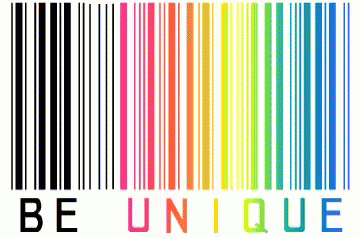 3. ENGAGE WITH YOUR COMMUNITY
I am so happy to get always so many comments under my posts. ( It sometimes makes me speechless because it´s so positive but thats another point) I try to answer every single one of you, which doesnt succeed every time but I try my best. And I believe that this is the reason why people stick with you. You give them the feeling to be a part of your journey and to get the attention of the author!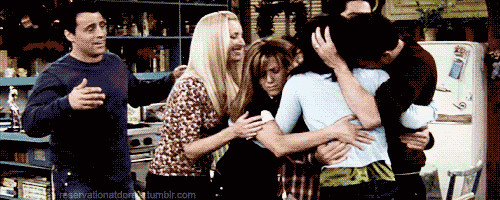 4. BE POSITIVE - DON´T HATE
Well, there are some days in life where we are in a bad mood and thats totally fine. As I mentioned earlier, you should be yourself and if you dont feel happy, dont pretend to be happy! But people want to read positive and interesting articles. All my followers have such a big heart and I feel it every time when I scroll through the comment section and they deserve positivity! Nobody wants to follow someone who hates others. Hating is an act of evil and people want to enagage with the good, not with the bad! Be friendly, be kind even if someone turnes out to be a hater, dont hate back!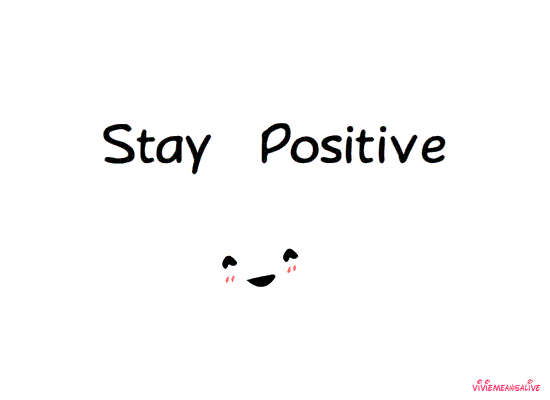 5. SHOW YOURSELF 
How should anybody notice you when you dont show yourself? Take some time of the day and scroll through different hashtags, scroll through the trending page and comment below arcticles that interests you. The rules apply here also. Be yourself, just comment under posts that you actually really like otherwise people will notice it and wont check your account because they feel that you just do it to make followers!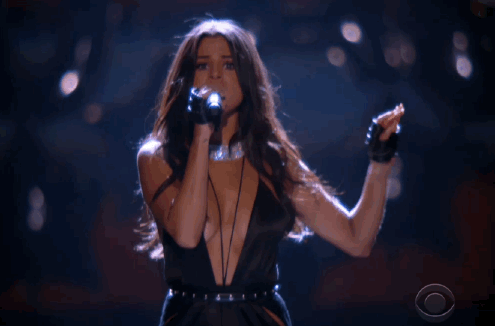 6. NO ADVERTISMENT 
So, this is an important topic! I see so many people adversising their posts below other articles. Thats a NO GO! I know that you want to make friends, become more popular but that is definitely the wrong way! You would rather disturb people instead of becoming an influencer. And if you want to make advertisements, use the hashtag #postpromotion in the steemit.chat or join some of our Steemit groups on Facebook as well. You are very welcome to join us there!
Steemit Deutschland - Facebook Group 
Steemit Post Promotion - Facebook Group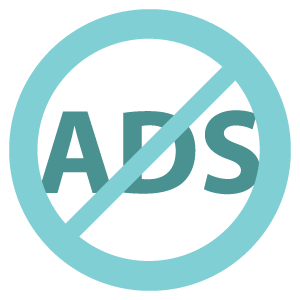 7. BE CONTINIOUS
When I started on Steemit, it took me months to get my first 500 followers. But as soon as I posted constantly, my number of followers has risen up to over 2200 in short period of time! I have made 1 thousand followers in a month! @sirwinchester was my biggest inspiration. He posts great content every day! His articles are underpaid in my opinion, but seriously his ambition motivates me so much! Thanks SirWinchester for that  😉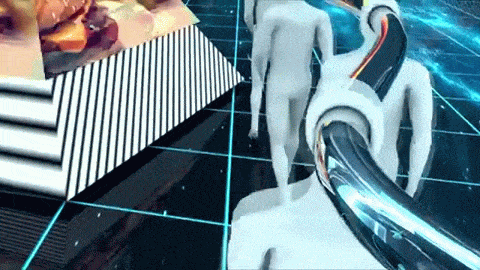 8. LIKE BACK
I said that you shouldnt do advertisments but if someone does it below your posts, dont hate it or ignore it. Be kind and like back!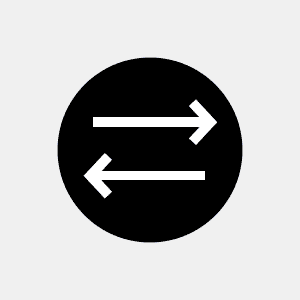 9. RIGHT TIME
Of course there is a best time to publish your articles! I live in Europe so I can not tell you the best time in every country but for me it turned out to be the best time at midnight or a bit later, central European time. This means I still have my german followers online but my followers from America or other continents are also awake. If you want to reach as many as possible, figure out when the most people of your audience are online and this will be the greatest time to post!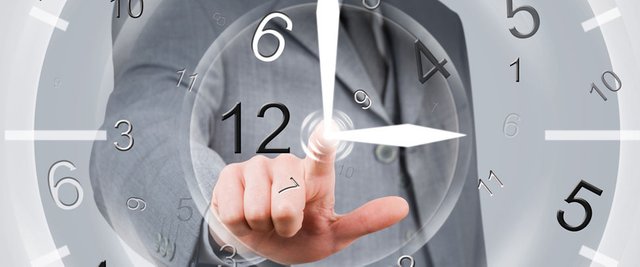 10. FIND A NICHE
Well, finding a topic is not easy. I would advice to think about a huge topic for your whole blog something like photography, lifestyle, travel, food or news just to prepare your readers for what your content is all about. Now they can decide if they want to stick with you or want to leave you.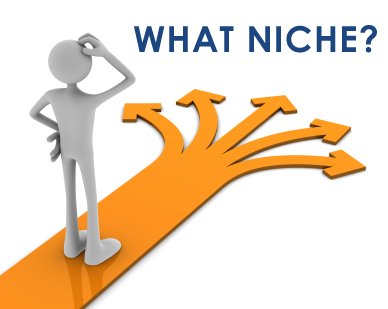 11. PRETTY | CUSTOM THUMBNAIL
People will see your headline and thumbnail before clicking on your post. So this is maybe the most important thing to gain new readers. Make sure that your picture has the right format, great quality and matches to your topic!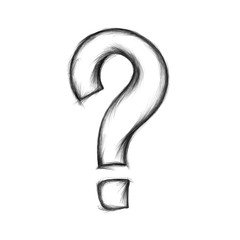 -----------------------------------------------------------------------------------------
Those tips have brought me to where I am now! I always like to improve myself and I want to share the best with my readers because my community deserves the best! This is not a guarantee to be successful on Steemit! You need to put your own flavor into it and this is what makes your account so special!
Don't let anyone tell you that you have to be a certain way. Be unique. Be what you feel. - Melissa Etheridge

I hope this post helped some of my new Steemians to get into the community and to get a little assistance for your journey
* SoldierAdvice will be a new series of mine where I will give you tips, tricks and hacks for your life. If you have any ideas or topics where you would like to know my opinion about, just write it in the comment section below and I would be more than happy to answer your demands. *
Thank you for reading 
Stay focused 
Love, Soldier 
*Image source - 1 | 2 | 3 | 4 | 5 | 6 | 7 | 8 | 9 | 10 | 11 | 12 | 13