You may have noticed that I´ve been busy during the last couple of months. I am working on so many different projects and I am happy to finally announce one of them.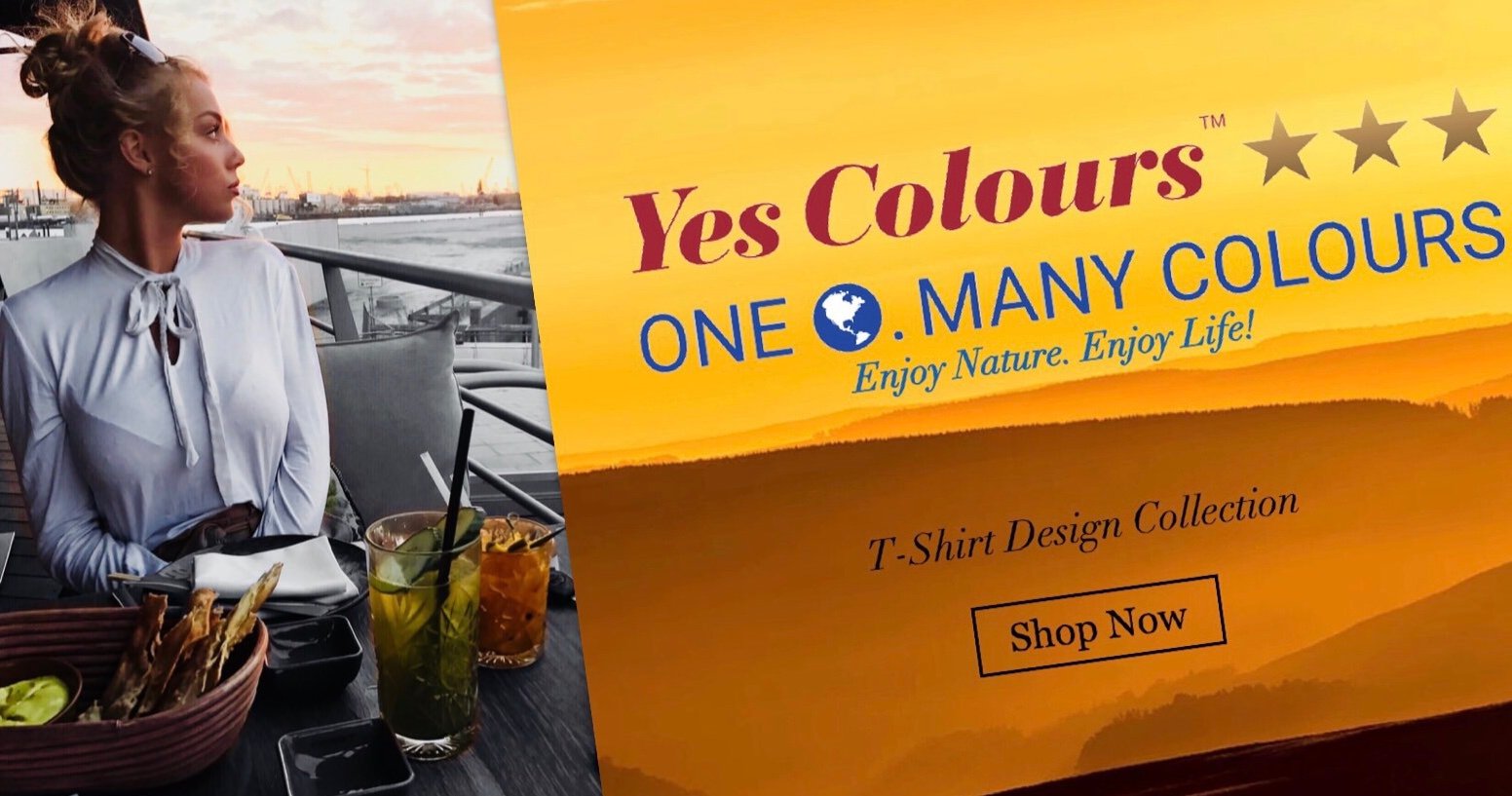 If you follow me for quite some time, then you probably realized that my blog is all about positivity, exchanging energies, nature, motivation and so much more. A few months ago, I came across this project through coincidence. My friend @Mayliberty was talking about this special design which connects all the different cultures and celebrates their unique colours. Immediately I came up with some ideas and ended up being the COO and web designer of this company. 
I always preach you to stick to your dreams and believe in yourself. Anything is possible and the universe will response to your work! I am still working on so many other things but being a part of this great team is definitely a blessing! Let me talk a little bit about the company before I introduce the team. 
𝓨𝓮𝓼 𝓒𝓸𝓵𝓸𝓾𝓻𝓼
We are living in the 21st century which means we should be ready to connect with colours from all over the world. We have so many different cultures and it´s time to finally connect with each other. We should be celebrating all the diversity and power that humans have. Every single one of us is special and we need to stop judging others just because of their skin colour! 
The design was made by the lovely @Mayliberty. With a lot of effort and creativity the heart of the company came up with the colourful logo which is just the beginning because we will come up with new collections very soon. 
You can choose between 11 different designs. My personal favorites are the King and Queen designs since I love to celebrate confidence with all my Kings and Queens from all over the planet. We rule the world and it´s time to shine!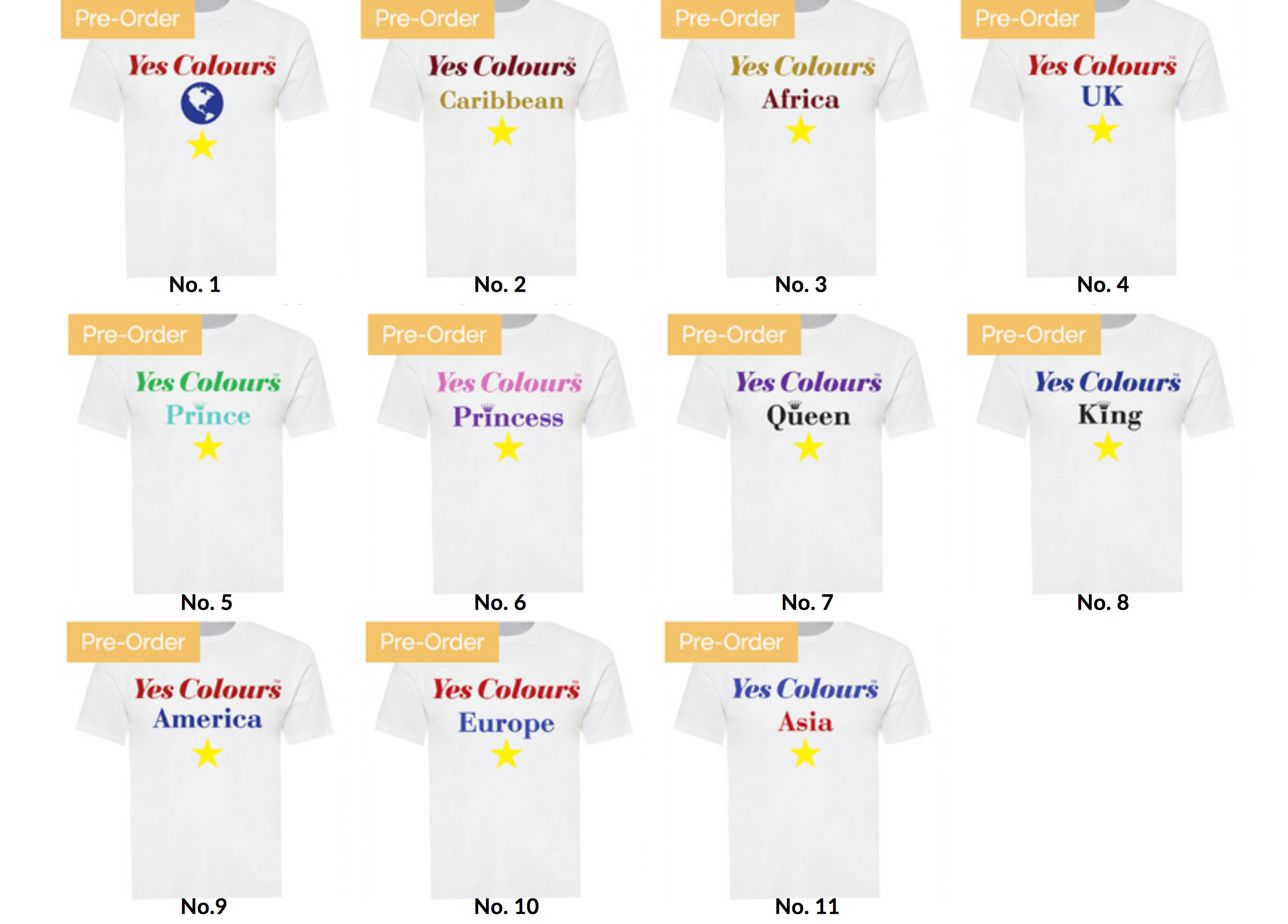 All T Shirts are unisex and come in many sizes. From XS to XL. Let me know if you have a special inquiry, I am sure the team will realize your wishes. 
𝓣𝓱𝓮 𝓣𝓮𝓪𝓶
The Heart 💙
What you didn't know is that @Mayliberty, the designer, is the Heart Of the Yes Colours Project. She designs all the original, creative exclusive T Shirts that you can buy using your Steem and SBD, as well as, other currencies. Although she started this big project alone, she asked other Steemians to join in to make this a bigger and more successful project. She is highly creative, enthusiastic, and very kindhearted. (written by @Mayliberty)
The Soul 💫
@Soldier (The COO) the Soul of Yes Colours, the co-designer and website manager. She pours all of her intelligent effort into everything she does and is a fantastic and reliable person to work with. So kind hearted. Not only does she have great ideas, but she will also be showcasing some of the T Shirt designs in an exclusive photoshoot opportunity, so be on the lookout! (written by @Mayliberty)
The Mind 👨‍🎓
Welcome officially the Mind of Yes Colours, @Verbal-D. Verbal-D is a really good friend of @Mayliberty and also mine, who has graciously accepted in collaborating with the team. We call him... The Steemit Ambassador Of Haikus and HipHop...
Now he is on board with the Yes Colours Team and will be helping with the marketing and technical professionalism of Yes Colours as a Company with his literary expertise. He is quick thinking, spontaneous and easy to work with. (written by @Mayliberty)


Yes Colours will be a global project. We want to connect all the beautiful souls and I can not wait to wear it by myself. Pictures are coming soon, so make sure to follow @YesColours or @Soldier for any updates. 
***
One World. Many Colours.
Enjoy Nature. Enjoy Life!
Yes Colours & Designs are copyrighted by @Mayliberty. All rights reserved.
Thank you for reading
Stay focused
Love, Soldier