Obviously @mrs.steemit and I are still in Barcelona as you can tell from our recent posts. We enjoy the most beautiful hotels and their luxury. The prices here in Spain are much lower than we expected so we decided to something like "Hotelhopping"...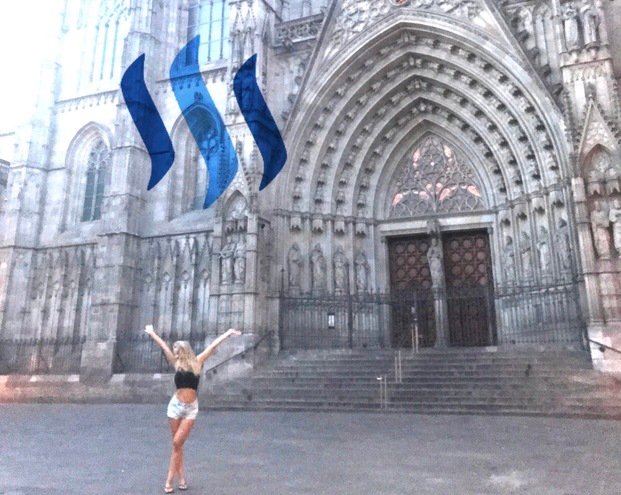 First we went to a Hotel called Condes Barcelona, which was located at the Passeig de Gràcia directly at the beginning of the shopping district. The inner architecture was incredible and very luxurious. The hotel room had a panorama view and the whole equipment was high class. I was surprised by the bathroom goodies they gave us. All soaps and shampoo´s were from Rituals.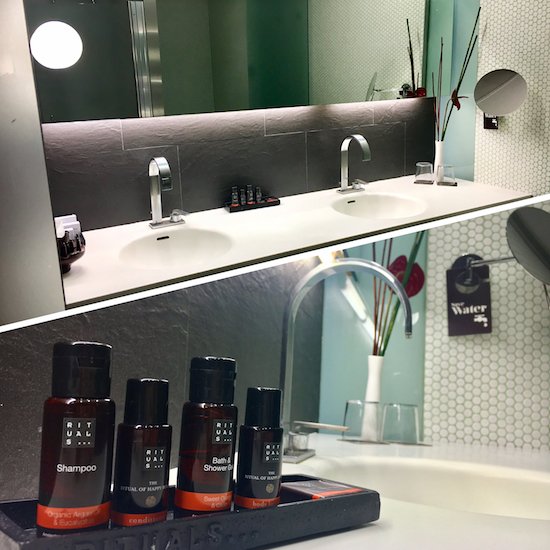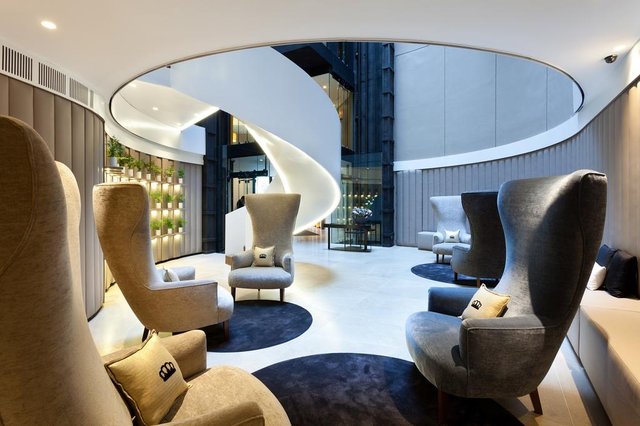 After that we went to the top of the Tibidabo mountain and stayed at the Gran Hotel La Florida which was the most well designed Hotel that I have ever seen in my life!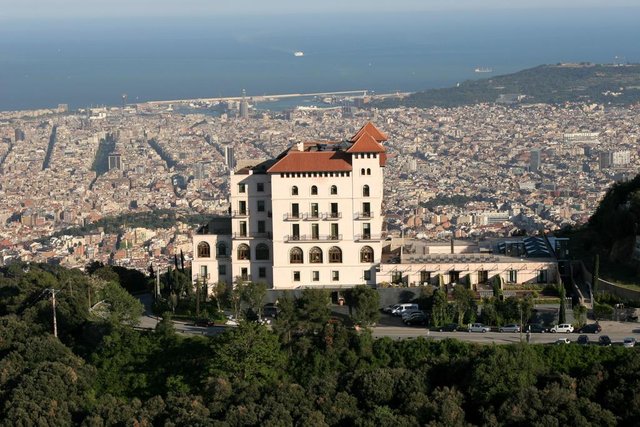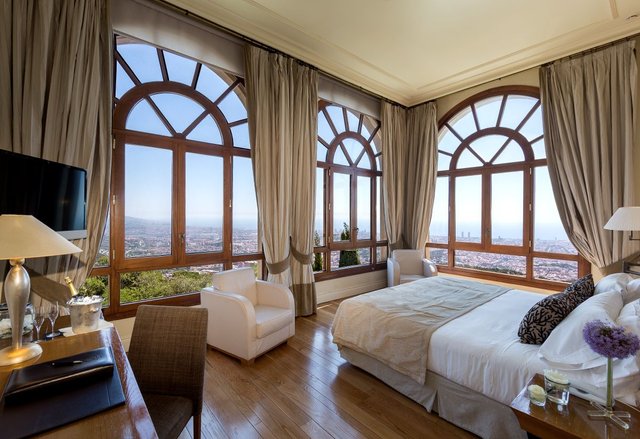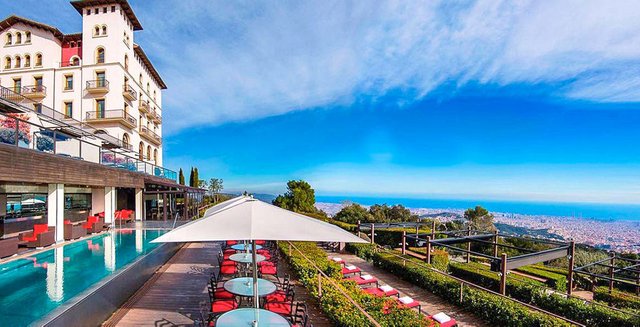 But since the hotel was a bit far away from all the nice restaurants we discovered, we went back to the city centre and booked a room at a hotel called Catalonia Hotel Catalunya. I loved the location because it was so central.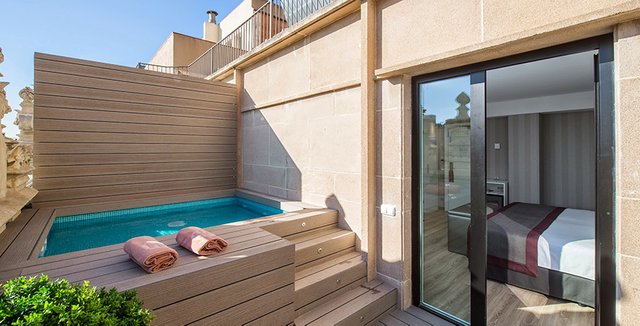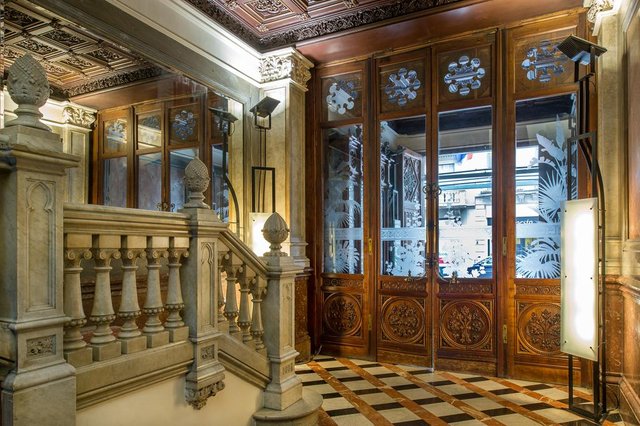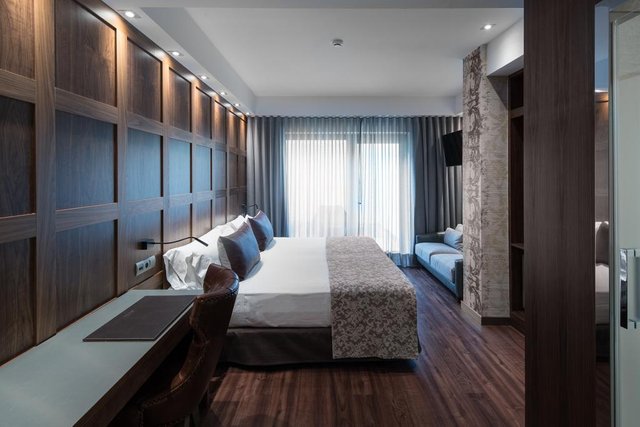 Our last stop was located in front of the popular Barcelona Catedral. We really felt like home because we got an upgrade to the highest floor and from a double standard room to a big suite.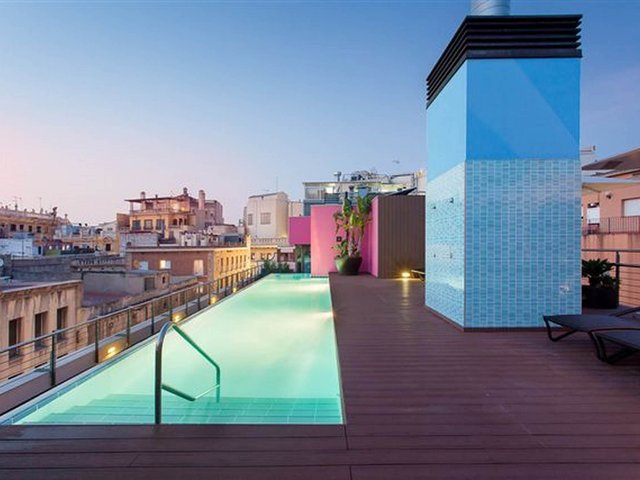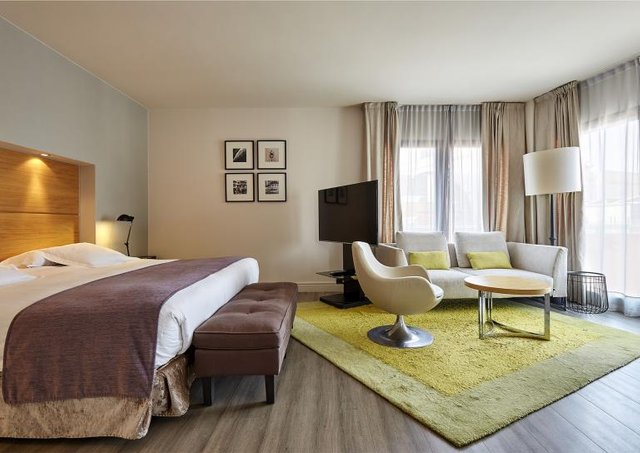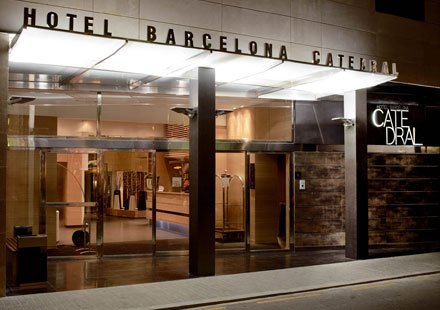 -------------------------------------------------------------


This was the fun part of our trip....
Last night we couldnt stay at the Hotel Catedral any longer because it was fully booked. That wasn´t a huge problem for us because we did a Hotel-hopping tour anyway. When I scrolled through the web, I saw particularly high prices. Starting at 500 per night for 2-Star economy hostel. Of course we thought there must be a problem and went shopping instead. The sun was out as usual and people were friendly like always. I was sweaty because of the heavy shopping bags and started getting sore throat from the air-conditioning in all the stores. When we arrived back at our hotel, everything was still fully booked in this location. That´s why we turned on our laptops and started searching for a room. We didnt know at this time that a huge band from Irland called U2  was giving a concert in the biggest arena of Barcelona, so the WHOLE CITY was booked out! Only rooms starting at 500€ per night were available which we wouldnt pay because the same room would cost 100€ just a day later...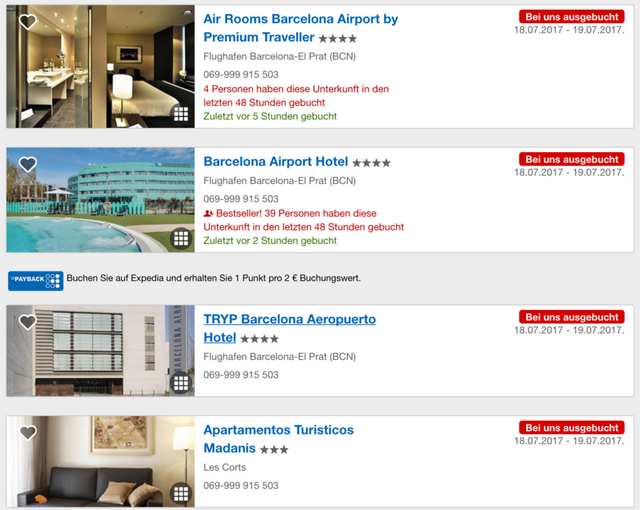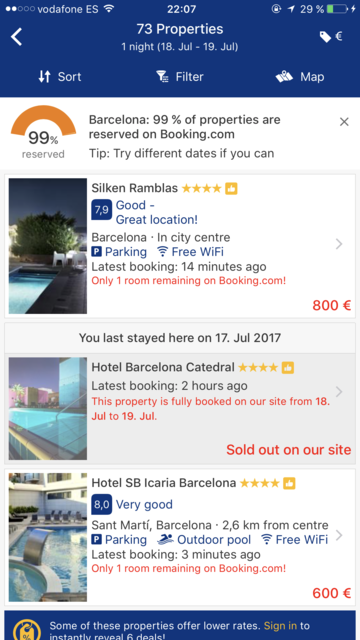 We called a bunch of Hotels and also visited some Hostels in person just to check if there was any room available. Some Hotel groups called other branches and were also asking for rooms but we had no succes. Really the whole city was booked out!!!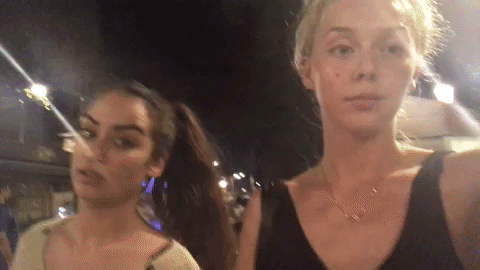 While we went out to get something to eat before all restaurants would close, we saw at least three men wearing a shirt of this band which was the reason why we didnt had a hotel room yet...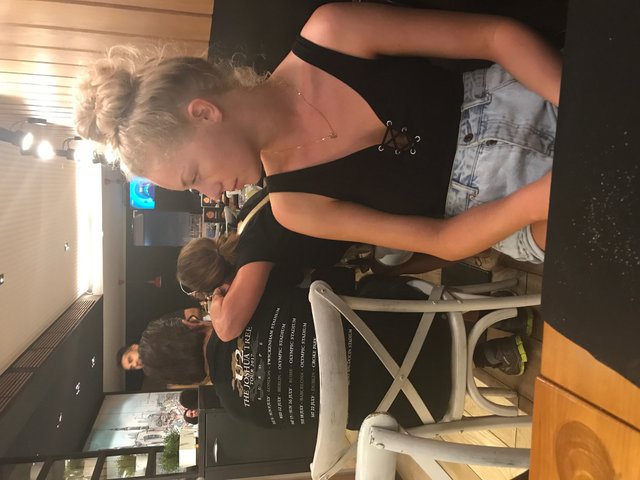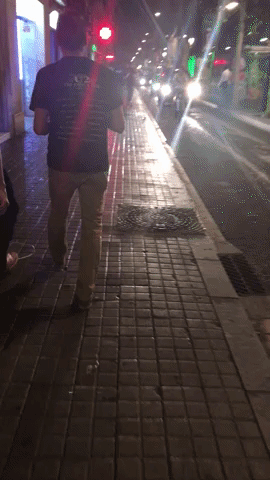 We called our friend @agent back in Germany to ask if she had an idea what to do. We were so tired and just wanted to sleep in a bed, doesnt matter which standard. Just a clean bed for 2 persons and a bathroom. She came up with this cool idea to book a room for 6 hours. We found a webpage where we could book a room from 8 in the morning until 2 in the afternoon. Of course its still a long night but better than staying on the streets of Barcelona until 3 in the afternoon right? Obviously these offers were for people who use these rooms for sex meet ups or things like that but we didnt care. We called, we searched in the web and we talked for hours with people at the reception but also these kind of rooms were booked out! It felt like a nightmare or a bad joke. I was wearing just shorts and a top that showed off my belly. Our luggage was stored in the last hotel we stayed at and there was also my whole closet for the trip. 
It was in the middle of the night and we went out to a place where people were still awake and where we could drink something or where we could have a little midnight snack.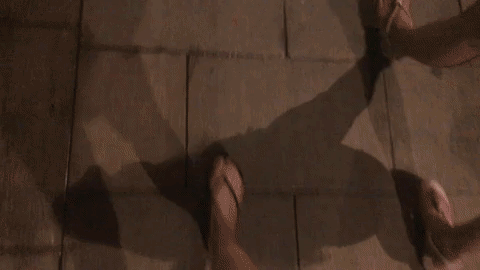 It was 3 am in the morning and the only store that was open was located at the beach between all the popular clubs in Barcelona. It was a 10 min drive, that´s why we called a cab. 
I really want to mention that it was a lot of fun being without make-up, no drinks and not being dressed very well between all those drunk party people.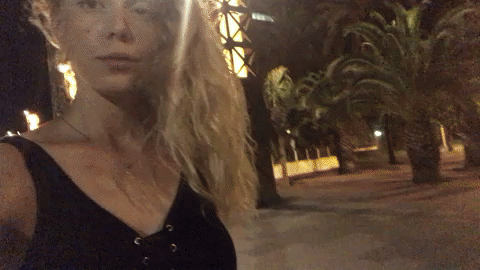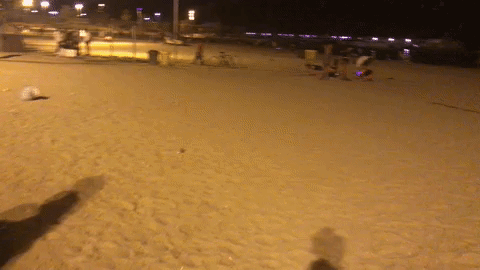 Luckily we found a Turkish place that offered good food and drinks. I wanted a hot tea because of my sore throat but they only had cold drinks so I got an ice tea lemon.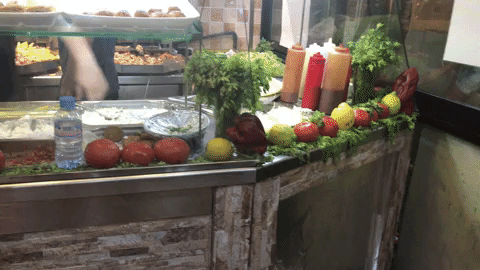 After being turned on by a lot of men, we decided to get a taxi back to the cathedral. But it was tricky to get a taxi because everybody came out of the club at this time and all people wanted to get home. After searching for at least 20 minutes, the my taxi app hooked us up and we managed to get back to the city centre. Right then it was 6 am in the morning and I was freezing. I still had no jacket and wore these shorts...
But there is always a light in every dark situation right? We went to the cathedral as I said before and we had the whole place for us alone. No one was there and took a bunch of beautiful pictures !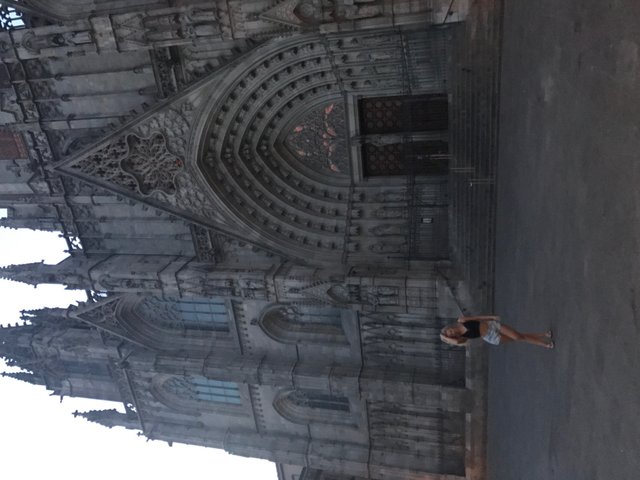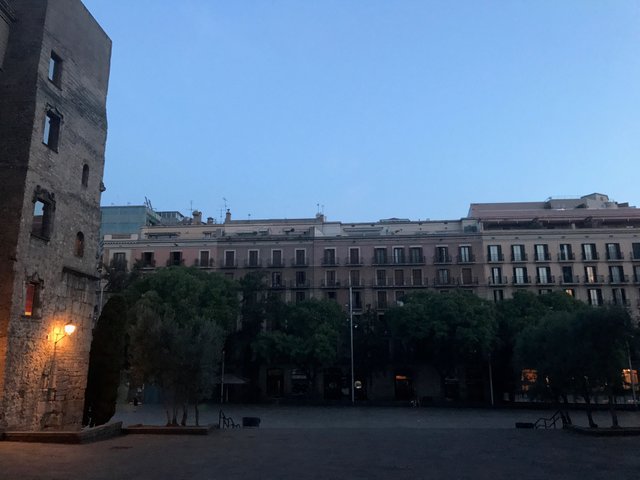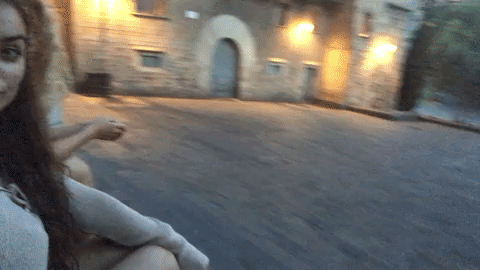 A café nearby opened at 7.30 am and we directly left the cathedral and got two hot tea´s to warm up our bodies...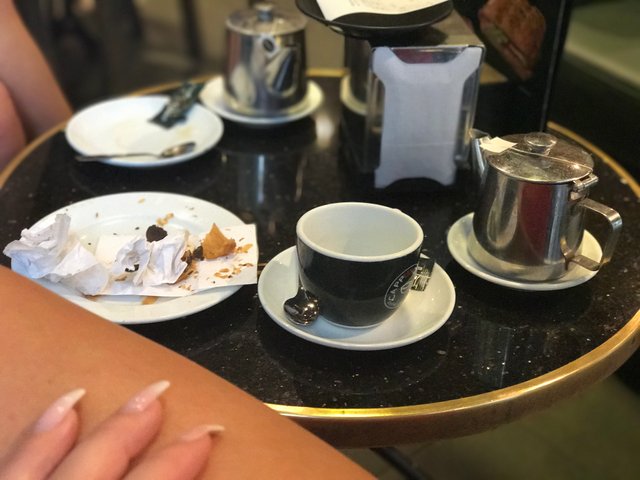 You can not imagine how tired we were. We didnt drink any alcohol or danced the night away. We only waited till the time went by and ate some food which kept us awake....
Our last hope was a hostel on the way. I went inside to ask for a room just until 12 pm but also the smallest hostel was fully booked. We went back to our luggage, changed our clothes and sneaked upstairs to the hotel pool which opened at 8 am. We were able to charge all our electronics and slept at the hotel pool which was quite comfortable....
This night was crazy as hell. @mrs.steemit and I went through so many emotions and I can promise you guys, I will never do a Hotel-hopping tour from day to day ever again. I will at least book 2 nights and make sure to have a room for the night. I woke up the next day and felt very sick and tired although I slept 10 hours. It was a little fun but I would rather sleep in a small bedroom with a shared bathroom instead of being on the streets for a whole night and a the forenoon. We are safe now so no worries...
The only source of knowledge is experience. - Albert Einstein



Thanks for reading
Stay focused
Love, Soldier
----------------------------------------------------
*Disclaimer - Hotel pictures taken from Google & @sirwinchester