Image Source
Warning: Spoilers ahead if you haven't watched the Avengers.
I was reading We by Yevgeny Zamyatin again and came across this quote that spoke to me.
"A human being is like a novel: until the last page you don't know how it will end. Or it wouldn't be worth reading"
I read a lot of books and I have watched my fair share of movies and TV shows. I have also spoiled myself a few times. I wouldn't say that I disagree with the above quote but I would personally modify it to something like if the journey isn't worth reading, then neither is the book. Sometimes the ending isn't important in a movie or a book. I am a casual fan of superhero movies, especially marvel movies. The ending for superhero movies are always predictable; The hero eventually wins and the villain ultimately loses.
Despite knowing that the villain has no chance, I still end up watching anyway. Why? Well for me, the ending isn't important; it the journey that is important. When I saw the Avengers: Infinity War, I already knew Thanos would win. How else could they announce a part 2 even before the movie came out? But did that obvious clue turn me away? Absolutely not. Watching Thanos humiliate the Avengers while collecting each infinity gem was entertaining and exciting. And watching Avengers: Endgame will be more of the same even though I know Thanos will lose. How else could they release a trailer for the Spiderman: Far From Home before Endgame is coming out?
Every time I watch Batman, I knew Batman would find a way to defeat his enemies. But that wasn't important to me. Watching Bruce Wayne battle his way from a physical and emotional low, confronting his demons, both past and present, and discovering new strategies to win, is why Batman so entertaining to me.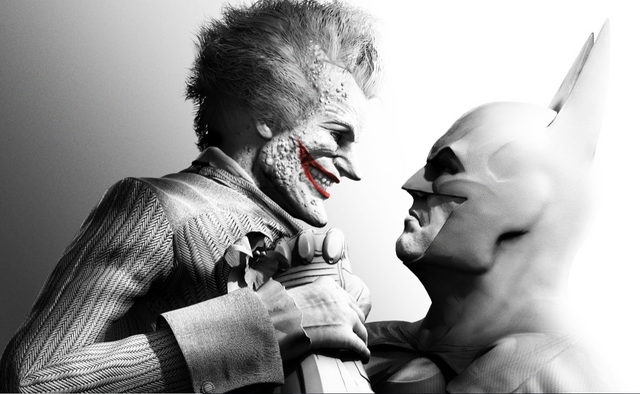 Image Source
Now what does that have to do with the original quote? We were talking about humans after all, not superheroes. Well, I feel the same way about human life as I do a book, or a movie. There are interesting ones and but a lot of them are boring, mostly copying off each other. Some are filled with sadness, anger, regret, redemption, recklessness, pride, greed, happiness, ignorance etc. Others are devoid of them. Some are long. Others are short. The ending isn't important. When it comes to humans, the ending is always death. It is the journey towards the end of our lives that is important.
But too often we come at an impasse; We all want our novels to be great, but putting pen to paper is not as easy as it sounds. Mostly because I am being figurative lol.
Writing our own novel takes a lot of responsibility, knowledge and fortitude; things most of us do not have. So we end up having our novels written by someone else. I can tell you that "someone else" does not have your best interests in mind. They do not want you to be great because that makes them feel incompetent. So don't wait until the last moment to decide that you aren't happy. Take control of your life and your book.
You only live your life once so we do not have a chance to rewrite the past. But we still have time to write our future and finish the best possible novel we can write.
Thanks for reading!