Meknes, one of these crafts struggles to perpetuate a tradition jealously maintained by dedicated Moroccan craftsmen. This is the manufacture of "Rabouz" or traditional Moroccan bellows, which remains essential in many homes, especially in the countryside and mountainous regions or remote. In the cities, it is especially on the occasion of Eid Al Adha that this utensil becomes more and more visible.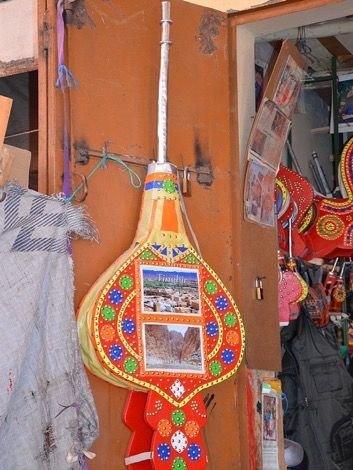 Yet the traditional Moroccan bellows is not new. It dates back about two centuries when Moroccan Jews settled in Fez, Marrakech, Meknes, Salé, Rabat, Errachidia, Chefchaouen or Ouezzane were the first to use this kind of bellows that keeps burning embers by feeding them air.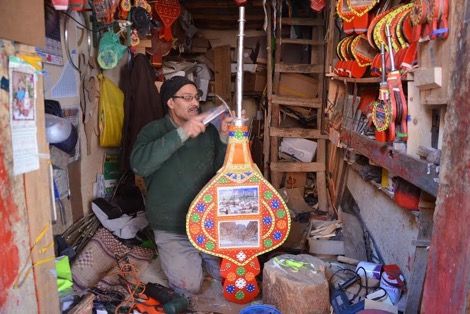 Today, many cities are striving to perpetuate this legacy. The bellows become more and more popular on the occasion of Eid Al Adha, and the few workshops that shape it are running at full speed.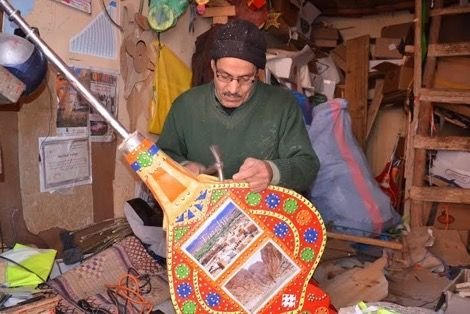 In Meknes, the nationally known neighborhoods of Mellah and Brima are besieged by meknassis, but especially by traders from surrounding areas where the bellows always find buyers.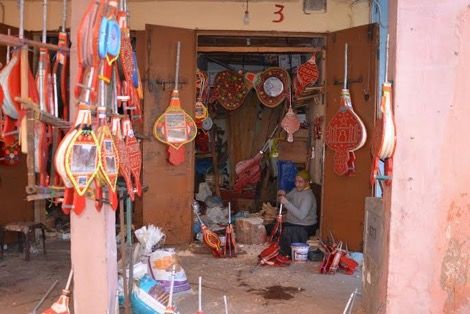 According to Mohamed Benkit, a craftsman specializing in the manufacture of bellows, this profession has been booming for a few years, after a long period of marginalization, adding that the creativity of artisans who have been able to support the evolution of consumer tastes has been right at the end.
"The proof of the renewed interest of this profession is that I produce 140 pieces every week, or 20 bellows a day, of all sizes, shapes and sculptures," he told MAP.
The job of "Rabouz", he continued, went beyond his only traditional use, opening up to the sectors of art and decoration and managing to push the doors of craft fairs, luxurious houses and hotels.
However, craftsmen still face many constraints. Mohamed Benkit cites in particular the lack of training by apprenticeship in this business, the decline in the number of manufacturing workshops, the high cost of raw materials, the lack of price controls for products and the multiplication of intermediaries that contribute to the degradation quality.
For Allal Sidqi, first vice-president of the craft chamber of Meknes, the reasons for deterioration of this profession are to seek in the change of the ways of life of the citizen and development of modern tools which replace more and more the traditional utensils.
However, the emergence of certain diseases due to the use of some modern tools in the kitchen and the adverse effects that could cause gas cylinders have contributed to the revival of the business of traditional bellows, he believes.
Hence, he notes, the interest of the introduction of this profession into the system of apprenticeship training, the encouragement of participations in craft fairs, the training of young craftsmen and the grouping of craftsmen in associations and cooperatives. Efforts that do not risk going up in smoke knowing that 60 pc of the rural population and 10 pc of cities still use this utensil, he concludes.
---
I Put for sale this traditional Moroccan bellows called "Rabouz", which remains essential in many homes, especially in the countryside and mountainous regions or remote.It is fit for use as well as for decor.
The prise is 25 SBD
And of course do not forget the wonderful cashback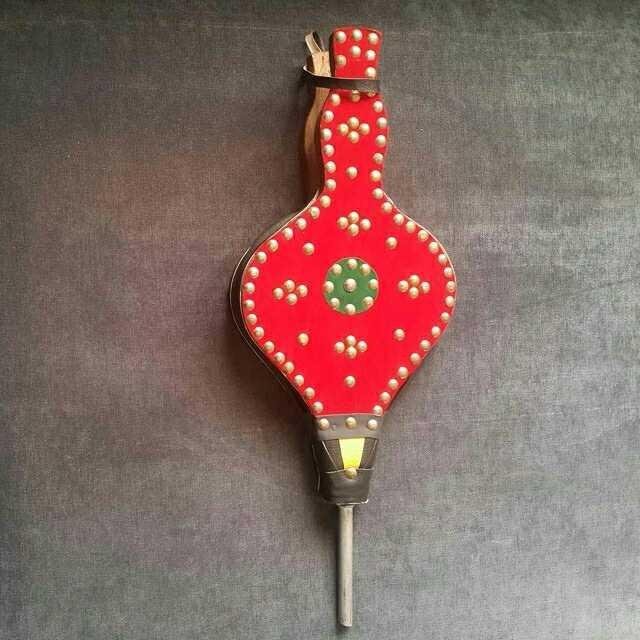 ---
Regards @smer