First Year of Marriage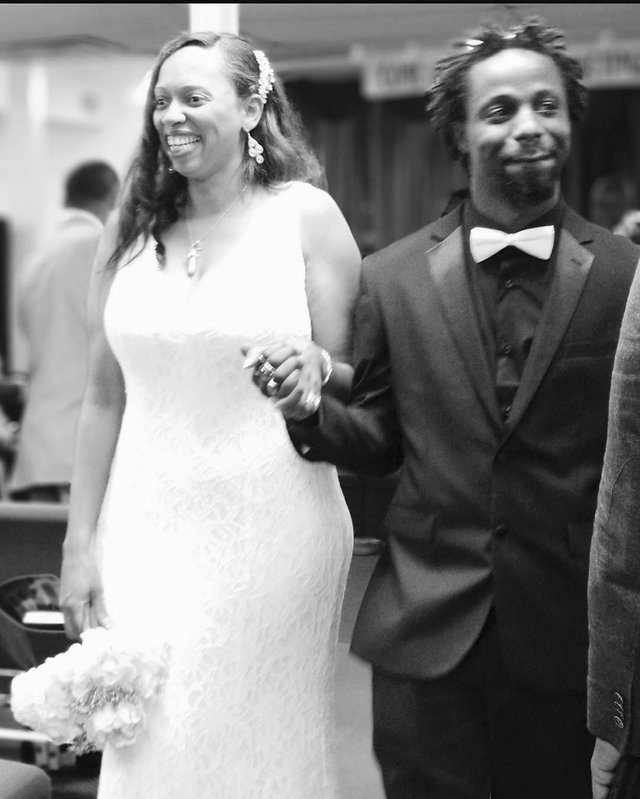 Well hello steemiteers, I'm sure some of you know and other may not; allow me to reintroduce myself as well as my beautiful wife @mrsimpalacoupe78.
Let me tell you all how we came about......
My wife were once high school classmates. Although we knew each other, we never really interacted during our school days. Fast forward into our adulthood, our paths crossed again when she desired to workout and was looking for a work out buddy. As we walked around the track doing different exercises, our conversation we're always divinely with great chemistry.
We shared some of the same hobbies.....
The moment I found out she loved fishing just as much as I did, I instantly knew she was a keeper. She's also a gearhead with a strong love for old school classic cars, particularly coupes hint the name. It still amazes me how she's able to recognize what year a car is just by looking at it.
We just did it.......
After realize we had great chemistry together, we decided to exchange vows. We keep our wedding private, only inviting family and close friends. Afterwards we hit the road and drove to Tampa for the honeymoon. We spent most of our honeymoon at the piers fishing.
1 Year later.......
I'm forever grateful to have her as my wife and truly looking forward to spending a lifetime with her. She has watched me shift into this new career path in the towing industry and has supported me the entire time. Not only has she been supportive, she has also taken the time to learn how to ride motorcycles to share that passion with me. Truth be told, she just didn't want to ride on the back of my bike anymore 🤣🤣🤣. Now she has her class M endorsement on her license after taking a riding course through the Harley-Davidson dealership. Im in the process of surprising her with a bike of her own so she can stop riding mine.
Posted using Partiko iOS