Once these were used for amusement.......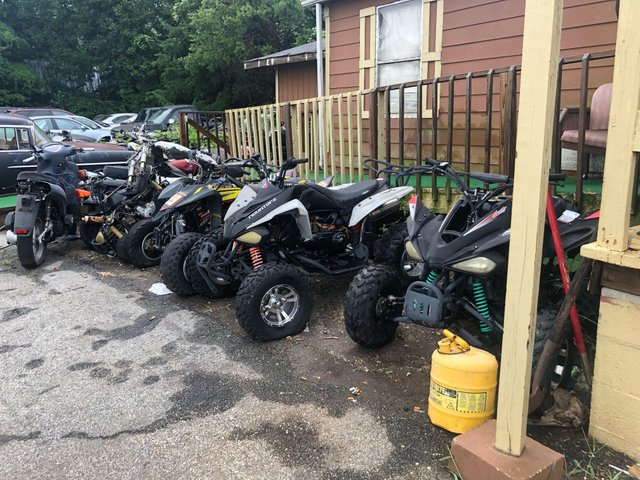 I'm sure at one point in their lives these atv's were the center of attention for the owners. Unfortunately once they enter our yard, they barely make it off the yard. It's not like we are holding their four wheelers, dirt bikes and scooters hostage, the owners never come to recover their property.
Here's why they are left to die.............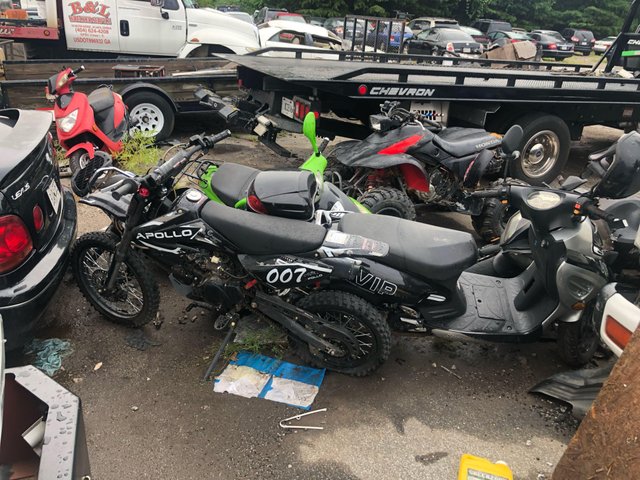 In most cases people will purchase these four wheelers from private owners and fail to register them. I'm not sure if they are excited from the purchase or just in a rush to ride them is the reason for this. Also it's illegal for them to be on main roads with the flow of traffic, so once caught they are impounded to our lot. Many customers have came into the office raising hell about being the owner but their names doesn't match what's in the data base regarding ownership.
We ultimately end up stack with them..........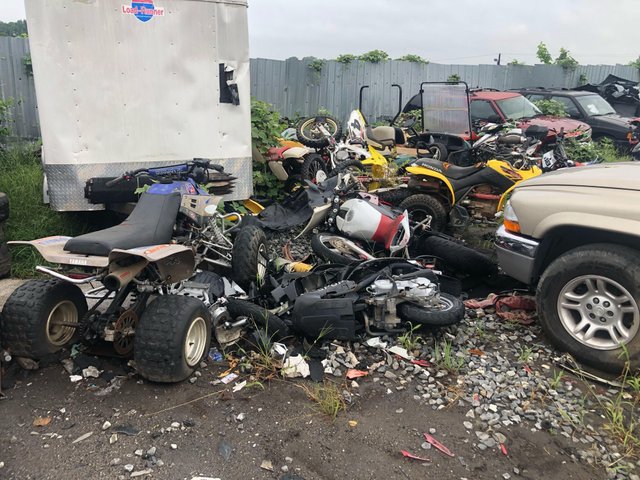 After realizing that they dropped the ball with their registration and failing to have the original owner retrieve them, they sit outside in the element dying slow. Although we auction off cars after they have been sitting 6 months or more, it's hard to get court orders on most atv's that we have impounded. Every sale day we have a bunch of people asking if we gonna sale some atv's in the auction and we have to tell them the same thing each month.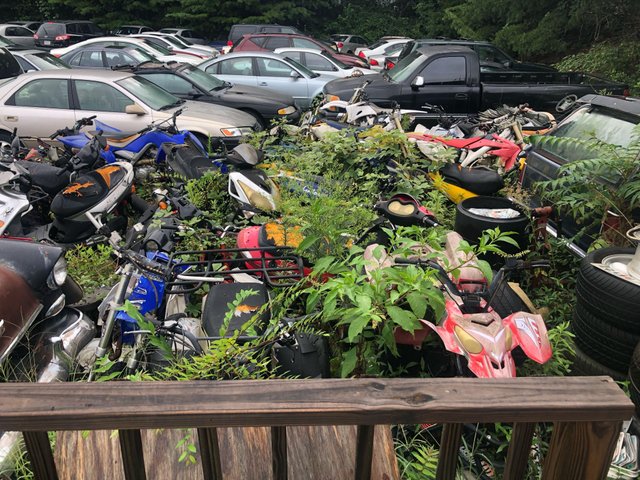 Some are even crazy enough to ask us to just sell it to them and no one would know if nothing was said. We laugh at their idea and tell them no thank you and it's illegal for us to perform such actions. Over time, the atv's are slowly covered by kudzu. It's a sad moment each time I witness an atv entering our lot because I know it's a high chance that it may never leave us.
Thank you for taking the time to read this blog. I hope you all enjoyed it enough to hit the like button or resteem it for others to read on your timeline.
ALL PHOTOS USED IN THIS BLOG WERE TAKEN BY ME USING AN IPHONE 8+