Spring Is In The Air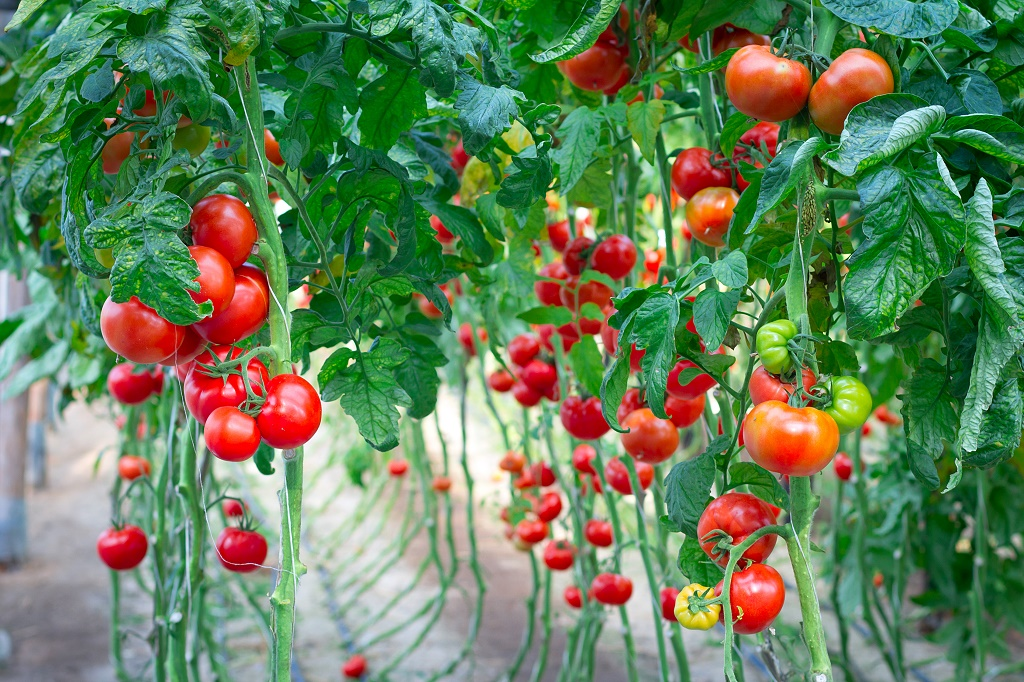 Pictured - A Commercial Tomato Operation
All right, maybe im jumping the gun a little bit but im super excited for spring and I can smell it in the air today! This far north winters can be very long and hard and personally it can really get to me not having very much sun. I find myself going outside doing activities like ice fishing and instead of hiding in a shack I want to stand and bathed in the sunlight because it is but im stuck inside during the cold months. I am so excited to start my gardening. I will be starting my seeds indoors in a bout another five weeks. I have been waiting months for their time to come and this year I am going to grow so much more food than I did last year. Last year was my second year gardening and I learned a lot. Im a huge tomato fan so I decided to grow 40 tomato plants. I had six or seven different varieties and I was testing to see which ones I liked the most. And the and I've learned that I one really big tomatoes instead of tons of small tomatoes. This year I will be doing much more than just tomatoes. I have some previous posts about my progress last year. This year I plan on doing raspberries, blueberries, large and small tomatoes, green beans, snap peas, carrots, potatoes, the lettuce, spinach, peppers, kale, a raspberry tower, and maybe some other vegetables here and there. This is the majority of the vegetables that we eat on a regular basis. We have grown raspberries in the past and we generally harvest them and freeze all of the berries that we can't finish. I just can not wait to grow again! Winter has me feeling a little overwhelmed and I know all that winter is not over it yet but I am feeling pretty good about the weather starting to warm up around here.
In the future I will have a post following my progress with my gardening adventures this year. It will probably become a pretty common post topic for me since I am trying to make food production part of my lifestyle for my families health. I am sick of cancer destroying my family and one thing that I can do to help keep my family healthy is by controlling the quality of food that we eat. In the end, I know I wont avoid all the bad things out there but it's a good place to start.
Thank you for reading and follow me for my future gardening adventures.