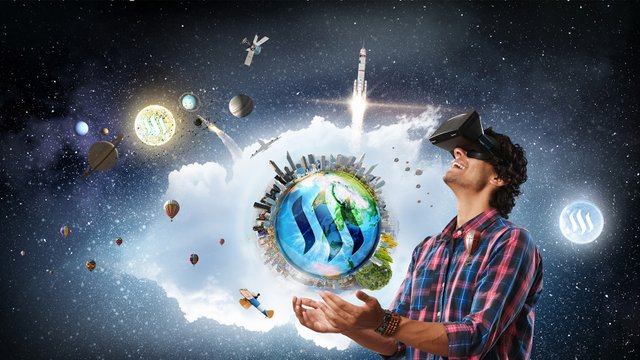 The current standards of Virtual Reality don't really live up to their name. The quality is still blurry, not like actual vision.
Although we have seen drastic improvements in the last couple of years, we are still far away from real virtual reality that totally looks and feels like a different reality.
But that is about to change.
A finnish start up has just announced a product with which they could revolutionize Virtual Reality.
They have created the first VR headset with "human-eye resolution"!
You will be able to experience VR as if you were truly looking at another real world!
The startup "Varjo", meaning shadow in finnish, stated that the headset will offer 70 megapixels per eye!
To put that into perspective: Oculus Rift and HTC Vive only manage 1,2 megapixels.
The Varjo offers a 100 degree field of vision, just like other VR headsets.
It's supposed to be released in 2018.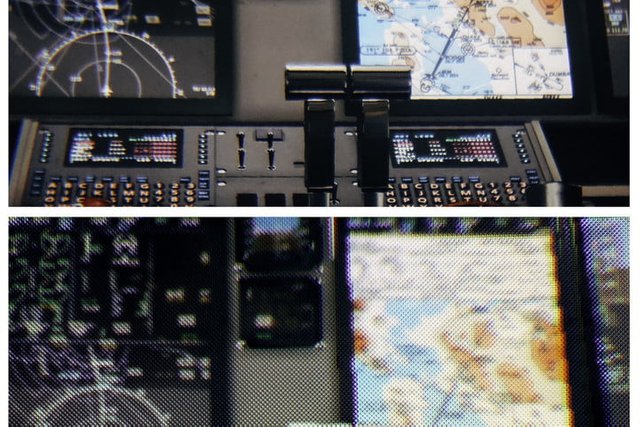 Top: Image with Varjo VR headset. Bottom: Image from Oculus Rift VR headset.
What's the technology behind it?
Varjo announced that they will be using "patented technology that replicates how the human eye naturally works, creating a super-high-resolution image to the users gaze direction."
It also uses video see-through technology for "unparalleled" AR (Augmented Reality) and MR (Mixed Reality) experiences.
The technology was developed by experts who formerly worked at Microsoft, Nvidia, Intel and Nokia.
While Varjo hasn't stated exactly how the technology works in detail, they revealed that it combined a context display, focus display, optical combiner and gaze tracker into a "bionic display" for human-eye resolution in VR, AR and XR (Extended Reality).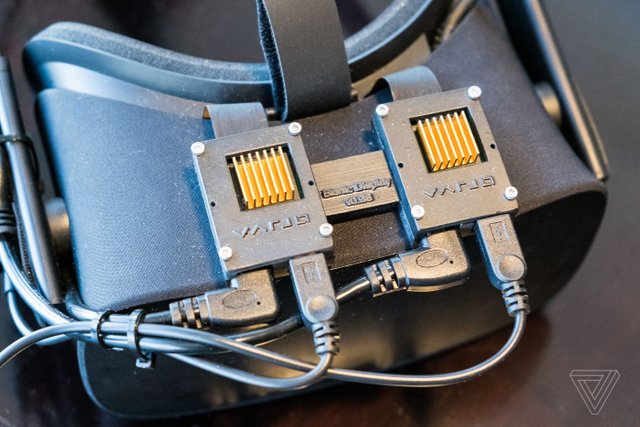 What is the experience like?
Some big tech websites were invited to try a demo of Varjo in New York recently.
The testimonials were very positive - everyone reported how clear the vision was compared to the regular Oculus Rift graphics.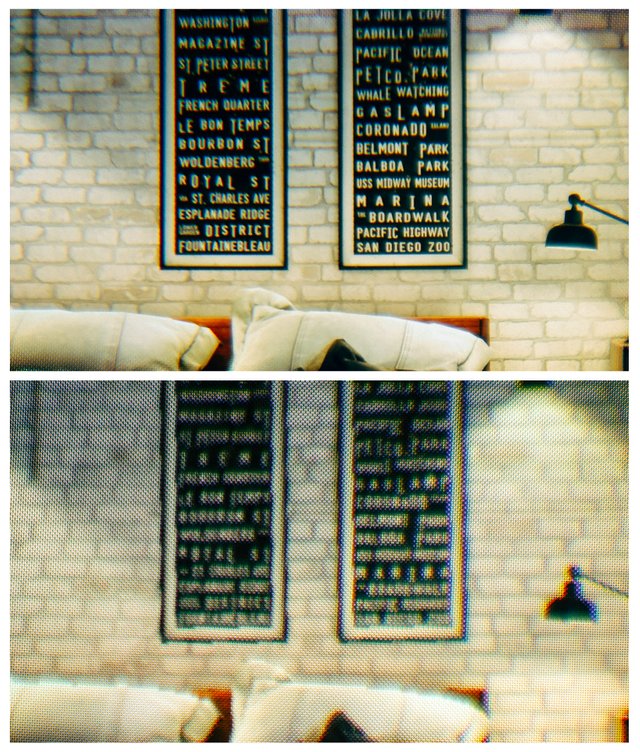 At a recent demo in New York City, the company showed off what its technology can do using an Oculus Rift. The team downloaded an interior environment off the Unity store and tweaked it to add crisper details and richer textures.

In the preview, a card-sized rectangle was laid over the middle of the field of view to show the difference between Varjo's tech and the standard Oculus Rift render.

During our preview, things that were viewed through the rectangle were significantly clearer than the surrounding areas. On a virtual eye test, letters in the bottom row were easy to read through Varjo's simulated rectangle, but were blurry and almost illegible in the regular Oculus Rift mode.
-Engadget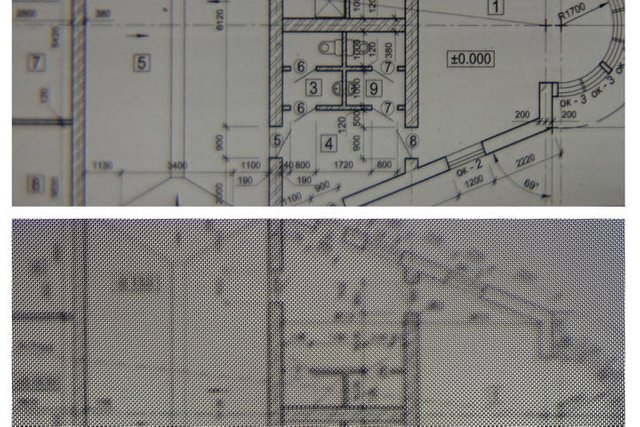 There was a simple room with a TV in the corner streaming video; a shapeless environment with some floating computer monitors; a plane cockpit. Because this was an Oculus Rift, the image quality was exactly what I expected it to be: fine. However, a small clear rectangle was there as well, sitting in the middle of my field of vision.

If I looked at something through that small rectangle—the text on the virtual computer monitors, the tiny numbers in the plane's instrument panels—it stopped looking like VR. It just looked like...well, like real life.

-Wired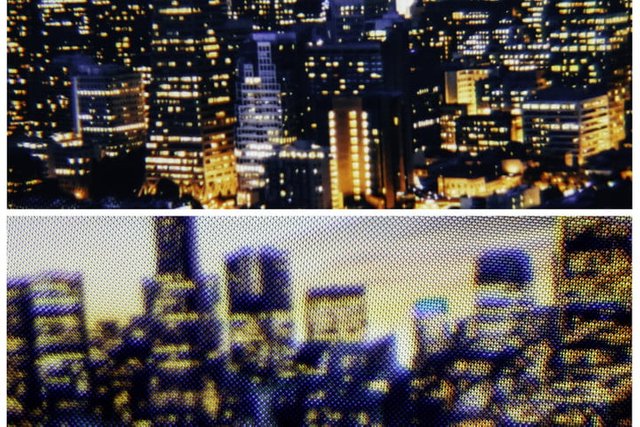 I suppose the best testament to the company's technology was that I spent most of the demo questioning whether my eye sight had actually been improved. After being dropped into an apartment scene, I was almost disturbed by my ability to read the spines of books on bookshelves several feet away.

-TechCrunch
Challenges
Although the headset should start shipping at the end of this year for "professional users" as a prototype, there are still some challenges to face before it can reach mass adaption.
The company didn't specify anything about frame rate and latency, and they also haven't announced yet how they are going to produce and display content with such a high resolution.
In other games, there are no games for this VR technology yet.
It currently already takes quite a powerful PC to view content on an Oculus Rift or HTC Vive, so for this resolution, the device would have to be much faster.
A specific price hasn't been set yet either, although Varjo stated they wanted to keep the product below $ 10.000 .
So while the technology is spectacular, we might still have to wait a few years until the Varjo will reach consumers with some attractive games to play.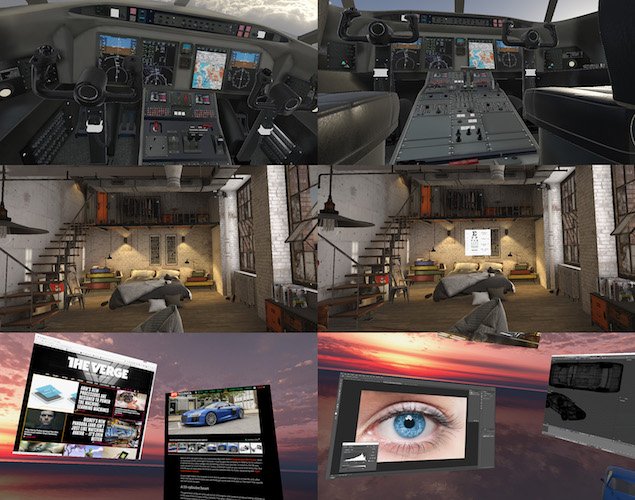 Screenshot from the Original Demo Gameplay
"Varjo's patented display innovation pushes VR technology 10 years ahead of the current state of the art, where people can experience unprecedented resolution of VR and AR content limited only by the perception of the human eye itself. This technology, along with Varjo VST, jump-starts the immersive computing age overnight — VR is no longer a curiosity, but now can be a professional tool for all industries."

-Urho Konttori, Varjo CEO and Founder
What's your opinion about Varjo? Do you think they will manage to bring human-eye resolution to mainstream VR consumers?
Images: 1, 2, 3, 4, 5, Sources: 1, 2, 3, 4, 5, 6
---
- Instagram -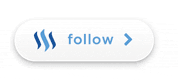 © Sirwinchester