Traffic congestion is getting worse and worse in world's major cities. The streets are simply overcrowded, and during rush hours it's often almost inevitable to get stuck in traffic jam.
So what would be the best solution?
To avoid the streets completely and get to your destination by air!
This is why the German startup "Lilium" aims to create world's first on-demand flying taxi services - the "Uber" of air travel.
Lilium enables you to travel 5 times faster than a car by introducing the world's first all-electric vertical take-off and landing jet: an air taxi for up to 5 people. You won't have to own one, you will simply pay per ride and call it with a push of a button. It's our mission to make air taxis available to everyone and as affordable as riding a car.
In 1894, Otto Lilienthal began experimenting with the first gliders and imagined a future in which we could all fly wherever we want, whenever we want. Lilium is turning that dream into reality. We are bringing personalized, clean and affordable air travel to everyone.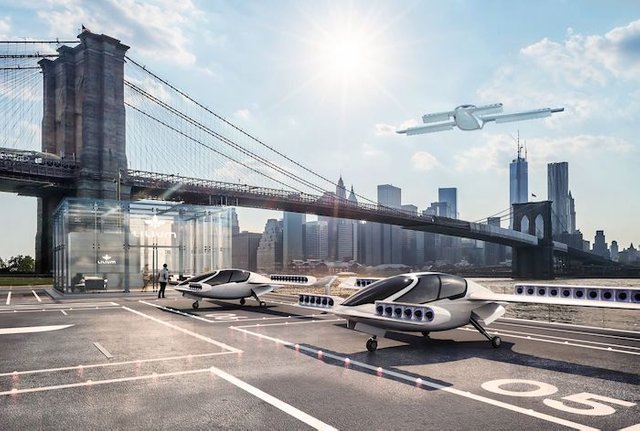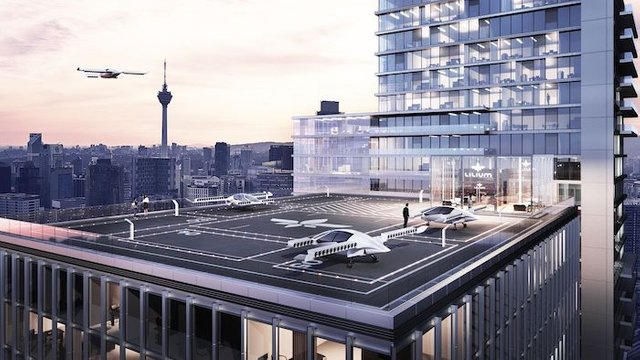 About the Jets
Some may call these means of transport flying cars or -taxis, but the company itself calls them Jets.
Right now, they are still controlled remotely, but the Jets will eventually be piloted.
Lilium's jets are 100% electric, vertical take-off and landing (VTOL), and are equipped with two seats (5-seater versions will be developed in the future).
The vertical take-off is actually a key part of the concept, because it enables the flying taxes to land and take-off in relatively small spaces without the need for a long airstrip.
There are 36 separate engines which are mounted on the jets 10-meter long wings with flaps.
Once it takes off, the flaps are being pointed downwards to enable a vertical lift, and once the jet is in the air, the flaps slowly turn back to a horizontal position to provide a forward thrust.
The jets have a range of 300km - Lilium states that it "consumes around 90 percent less energy than drone-style aircraft", which enables this wide range on a single charge.
They have a maximum speed of 300km/h, which means they could take users from London to Paris in one hour only.
Since the aircraft is completely electric, it also emits very low noise levels that are supposed to be comparable to the sound level of a motorbike.
"It's the same battery that you can find in any Tesla. The concept is that we are lifting with our wings as soon as we progress into the air with velocity, which makes our airplane very efficient. Compared to other flights, we have extremely low power consumption."

-Patrick Nathen, Lilium co-founder & head of calculation and design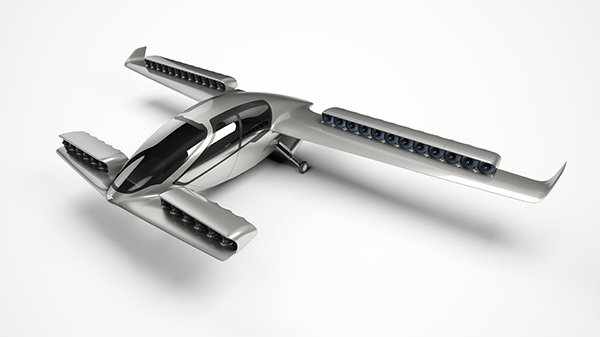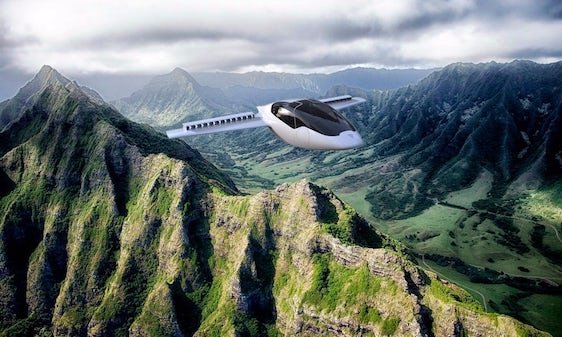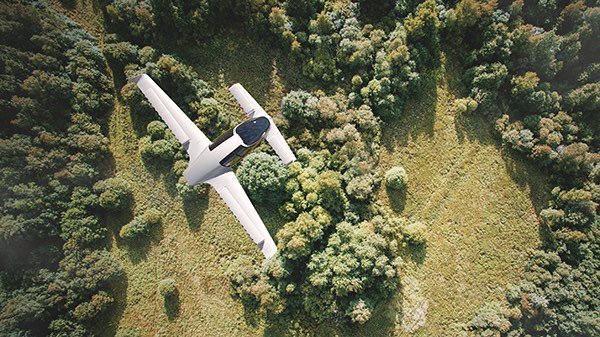 ---
Maiden Flight
Earlier this year, the first life-size prototype of a Lilium Jet went on its maiden flight in Munich.
Although the aircraft was still remote-controlled, this test still showed that the strange design and the technology itself work perfectly.
Ordering a flying taxi like an Uber
The Lilium jets will come with their own mobile apps, where users can order taxis on-demand.
Of course the jets can't just land anywhere, but there will be designated landing pads around the cities where Lilium operates.
Just like on Uber, users will use the app to check who their pilot is, when the jet arrives, how long the journey to their destination will take and more.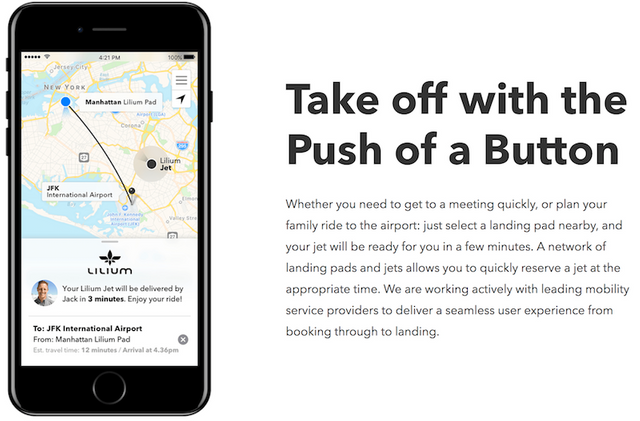 Pricing
Hiring a flying taxi sounds exclusive and very expensive - but Lilium has actually guaranteed that it's an important goal for them to keep the prices affordable for everyone and similar to regular taxi prices.
A ride from Manhattan to JFK airport for example takes almost an hour by car and costs between $55 and $75 with a regular cab.
With a Lilium jet on the other hand, the journey would only take 5 minutes, and would cost around $36 initially, but the aim is to drop the price to as low as $6 long-term.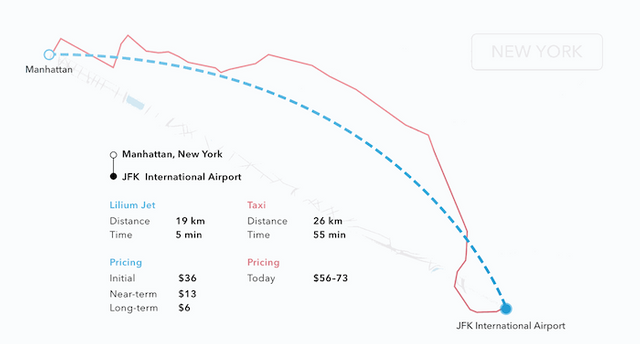 Future Outlook
Of course, the technology is not quite ready yet. The team has just successfully performed their maiden flight this year, but still need to undergo testing with actual piloted flights.
As you can see from the image below, they aim to achieve the first manned flight in 2 years, and have the whole platform and system ready by 2025.

Images: 1, 2, 3, 4, 5, Sources: 1, 2, 3, 4, 5
---
- Instagram -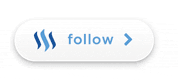 © Sirwinchester