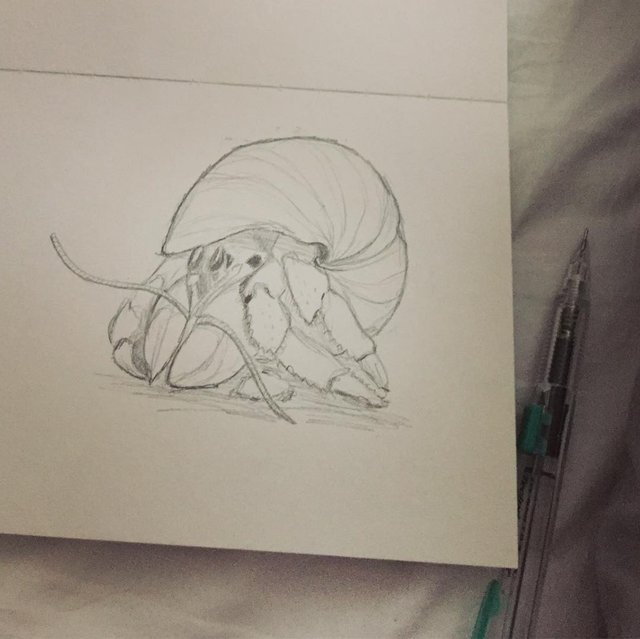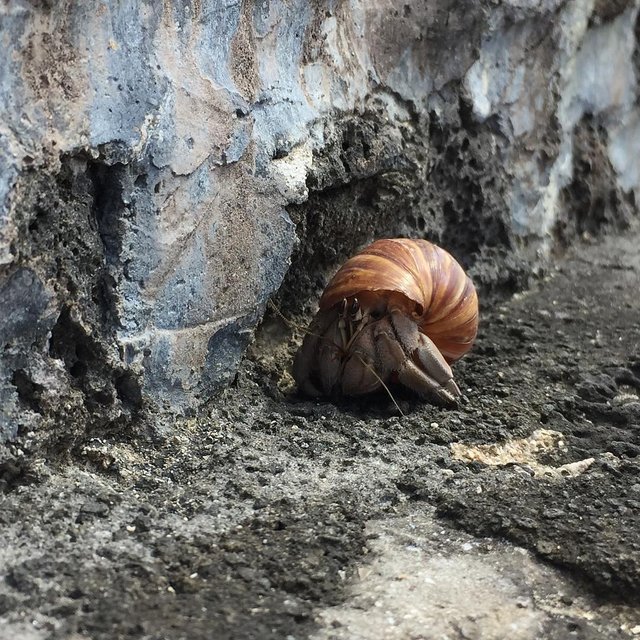 'Hey hey
I drew a hermit crab today' 🎶
I also did laundry and unleashed the fury on the pile-o-volcanic-rocks-with-dirt-heaped-on-top garden to flatten it out to make seating space up on the hill in my yard. It is the best sunset watching spot that doesn't involve having to put shoes on. Moved 5 plants as well.
Didn't take photos.
I wasn't in a photo taking mood.
I was in a destroy-and-call-it-gardening mood... So here is the crab sketch of a crab photo I took last year.
I love that photo.
Should get it printed. #life #gardening #sketch #arting #share2steem


Posted from Instagram via Share2Steem