Marriage late, problems that women suffer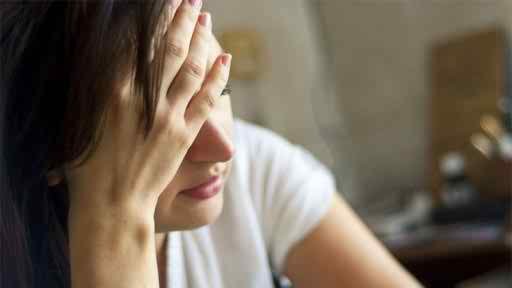 In the absence of good education, careers, and due to lack of proper choice, marriage has not been done. Your work is going on in the same way. After completing education, wait for another couple of years for a better position of job or business. Maybe the family is not thinking too much about your marriage. Though it is all right, the buzz is made but it is almost ready to be around. Some of your relatives are so worried that getting married is a surprise to themselves. Their words, eyes and mouth language repeatedly proved to your weakness due to which there was no marriage at all. Under such circumstance, any adult elderly women can read. The problem is not limited here, it can cause many new problems. For example,
Suffer from depression
There is no one to associate with the same age-old marriage. Everyone becomes busy with themselves. In this case, who did not get married, he became lonely. Dear sisters or friends, do not get too close, do not spend a good time. All of them became depressed, and from that sadness, they were born in the mind, frustration and emptiness.
Feeling ineligible
All of the same people got their own life partner. Even before the age grew, there was no marriage proposal as before. Perhaps long-lasting love is not a failure, or trying to make family is not fruitful. Especially in our country the process of showing a woman is very insulting. After being rejected, many of them started to feel unworthy.
But think of this as a means to minimize itself without any reason. Remember, if you do not like a man, you are ineligible. There is nothing to worry about it. If possible, avoid the viewing of the bride. Wait for your suitable vessel to wait patiently, a lot of relief.
Being unnecessarily unstable
Many women do this work. Quickly become unnecessarily uncomfortable for a good marriage. It can be from continuous social and family pressure. Continuation of the mind that 'age is passing'! And many people are busy for a life partner to overcome this passing age.
Going to the clockmaker repeatedly, presenting them in the office or in a familiar mansion, as a bride, etc., they make themselves smiling and compassionate.
Choosing the wrong people
I got married because of constant family and social pressure. Or he agreed that he did not like it, though he did not like it. Many people like to love this matter and want to calm themselves. Many people are happy to make the family happy by pressuring them to get married. Never do this mistake. One life and a wrong marriage in this life will not reduce without raising your unrest.
Lose confidence
In the society where the success or failure of a girl depends on her husband and the status of the family. Everyone gets the chance to be moderate by getting married at the right time - it is normal for a society to lose self-confidence if the marriage is delayed.
When many people close to themselves say that 'you can not get married yet' many women lose confidence in themselves. Gradually, we had to reverse ourselves from life. The work can not be forgotten. You have to live high in your life. Self confidence gives a person respite, gives relief.
Therefore, it is not fair for a woman to be measured on her own marriage or family. You people, measure your own ability to measure yourself