Hello lovely steemians !! 
I am here with my first vlog. I'm an proud member of Animal Aid, Rajasthan. We helped over 65,000 animals in all over India.  Animal Aid Unlimited is a life-changing place for both people and animals in Udaipur, Rajasthan, India.Founded in 2002, our mission is to rescue and treat the un-owned street animals of Udaipur who have become ill or injured, and through their rescue inspire a community to protect and defend the lives of all animals. Our work focuses on the vital moment when a resident of Udaipur sees an animal who needs help, and stops to help. Taking action is the pivotal experience that can change everything for good.By providing a phone number someone can call and a shelter who will help and save, we are inspiring action in the community. Action that though small at first, maybe just a phone call on our helpline, is the first step for someone on the road of becoming the person that animals desperately need.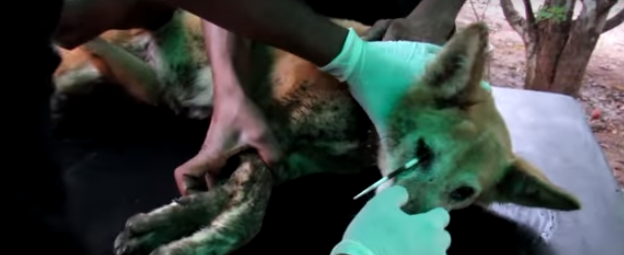 This elderly girl was completely dazed and desperate when a kind man found her stumbling in pain. An enormous porcupine quill was embedded 3 inches into her forehead, piercing through her eye lid. It is astounding that the quill did not pierce into her eye, it was so incredibly close. We are so thankful to the man who called Animal Aid immediately for help, and to all of you who donate, volunteer and share our rescue videos, making it possible for us to help sweethearts like this who otherwise simply wouldn't survive. 
Thank You all for your support !!
                 Help us to save more lives, Thank You - @shivangi
Waiting for your reply.