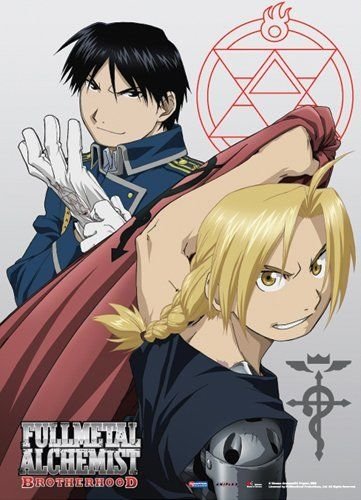 Ohayō!
I have a little problem. I wanted to draw for my friend her cat (which she likes so much) and give her as part of a birthday present.
I go to the messenger, and look at the pictures of this cat which she sent me
And there are only such photos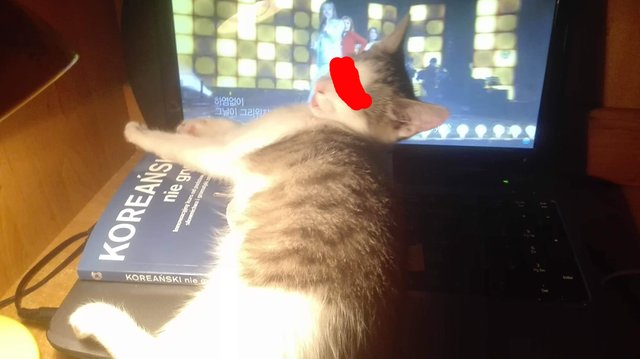 (blurred to preserve the anonymity of the cat:D )
Unfortunately, there were no nice ones, I persuaded her to make some nice pictures of him, of course without giving a reason.
I got it.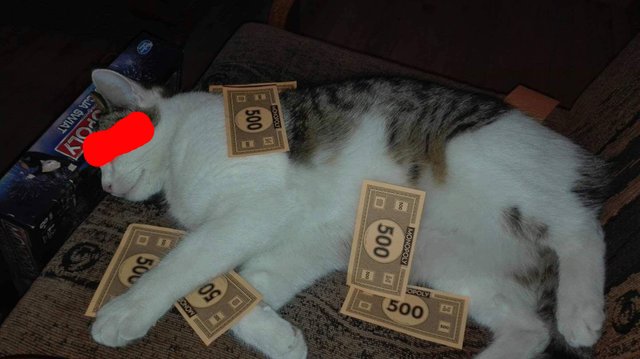 The photo is generally cool, but unfortunately it is bad to draw ;-;
I think I'll just do it instead of a portrait of her favorite actor or something like that (Lee Jong Suk <3 )
shop - mise
grocery - konbini
bakery - pan'ya
bookstore - hon'ya
Florist - hanaya
The image shows charakters from '' Fullmetal Alchemist: Brotherhood '' This is a side series that will lead us to 'Fullmetal Alchemist'. I love this anime, the only downside is that it has 64 episodes. There are threads that keep you in suspense and calmer, and it is in the latter that it's easy to break the anime, you know how it is.
First, I will issue a grade - 9/10. I checked even out of curiosity at Shinden, and it came out very similar - 9,08 / 10.
The main characters are Edward and Alphonse Elric, sons of one of the best alchemists in the country (this is specific for this universe - developed alchemy instead of science)
And young people wanted to follow in his footsteps, they practiced alchemy from an early age, gaining experience.
When they were still small children, they performed a ritual, as a result of which their mother was drawn in through a gap that had formed in the earth, and was lost forever. Alphonse lost his body, so Edward sealed his soul in armor, Edward lost only his arm and leg, and in return received amazing knowledge from the mysterious 'deity'.
In alchemy, the law of equivalent exchange prevails - to create something, you must sacrifice something of the same value. This can be avoided only with the help of a philosopher's stone.
And that's what all the alchemists are looking for, and from now on our brothers - especially Edward, who feels guilty about his mother's death and the loss of his brother's body - are even able to resurrect the dead with the philosopher's stone.
And this is only beginning :D
Sorry if I make mistakes, I'm not a native speaker :D
See you!
sources of photo:
https://newasianfoodny.com/fabric-poster-fullmetal-alchemist-brotherhood-ed-al-wall-scroll-ge.html