Crime behind beauty
Everyone desire to be admire, this comes with some level of satisfaction that makes one feel important about themselves. People could invest much on themselves just to be appreciated on looks. This shows the significance that's attached to being beautiful. Scholars thought identified beauty to be in the eyes of the beholder while others believe its ones socio-economic status that determine ones beauty. The quest for this satisfaction hinders many to look at the negative effect cause In our internal and external environment.
Beauty is good but its deceitful, it's effect on a person eats him or her up gradually with no knowledge. First, beauty hinders one to focus on whats most important and meaningful in the future to the present benefits and what it could offer, it thickens the veil around their heads to rely sorely on maintaining the present praise that leads to recklessness.
Beauty makes you depend on it to feel important or have a good self esteem. It gives the sense of fear that, once you loose your beauty you become less important. It makes one vulnerable to going extra mile to preserve the integrity of the beauty while giving up vital part of oneself to ruin.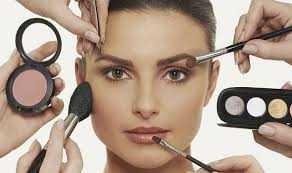 Image
The quest for beauty has led many Into regret and pain, but the young never learn, so it becomes like a cycle or trend repeating itself over and over again. Beauty comes with a little level of pride until a person learns to control it, it leads to the path of destruction. The highest benefit behind beauty Is that it attracts but this doesn't keep a man, something more than beauty do.
This quest has shifted our attention from working on our attitude to working on our beauty when all it does is to attract and not to keep the attention.
The society has a general perspective/view about beautiful people, even without going closer, they assume they all exhibit pride and that they're selective.it maybe the truth or a lie but This few views is enough to break peaceful relationship.
The attention people focus on "beauty" has made it a crime by hindering personal, mental and emotional development instead they dwell on the physical.
If we could understand that, beauty has little or no meaning to our future and life, then the attention given unto beauty drop. this could foster us to work more on self development and self esteem than relying on what fade as years come