The petrified forest of Axel Heiberg island
There are many beautiful places in Canada, but there is one forest that surprises with its age.
He was discovered on an island in the Sverdrup and Queen Elizabeth – Axel-Heiberg – in the beginning of the 20th century the Feature of this forest was the fact that his age is about 45 million years. The forest is preserved in its original form until now, thanks to the process of mummification. She touched roots, stumps, trees, leaves on them, animals and their remains, cones, opada.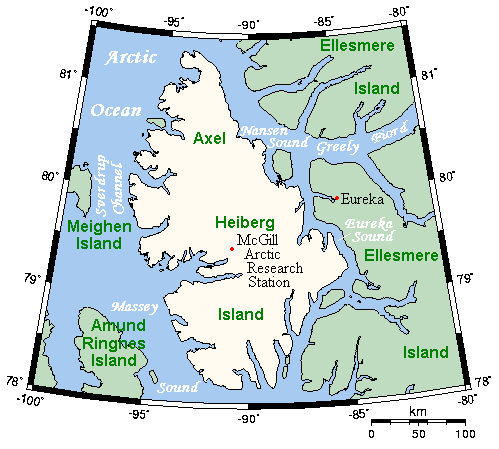 (photo Wikipedia)
Axel-Heiberg is located thousands of kilometers from the North pole, washed from the West by the Strait of Sverdlovsk. Next door is another interesting island mien. Square Axel-Heiberg equal 43,178 square kilometres. It is the seventh largest island in Canada. In addition to the forest, there are very high mountain ranges, where the top is located at more than 2 km height. Inside the island there are a lot of glaciers adjacent to the tundra, which is considered an ecological region.
Once the island was inhabited by tribes of indigenous Inuit of Canada, but by the end of the 19th century the population had disappeared completely. Axel-Heiberg was created by a renowned researcher O. Sverdrup, but received its name in honor of the patron of Norway A. Heiberg. Because of this, the government of the country for more than thirty years claimed the island, but then he joined Canada.
Since the beginning of the 1960s, the island began to build and operate a research station. In 1986, the island was studied in detail by James Bessinger's expedition, which discovered a fossil forest inside the forest. All vegetation and animals were mummified, thanks to the harsh Arctic climate. The discovery aroused admiration, because only mosses and lichens can grow in this Arctic zone. The forest was formed in Easten so above the ground, towering stumps and roots, frozen forest. Perfectly preserved and leaves fallen from trees. Among the litter you can find a lot of branches, the remains of insects and animals.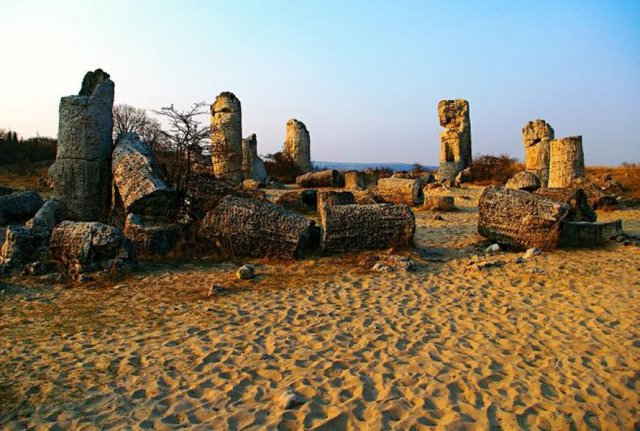 (photo from the site set-travel.com)
Axel-Heiberg forest was formed during the polar night, which helped the trees to develop and grow. It is the leaves and metasequoia that surprise scientists who continue to study this beautiful example of ancient human history.
The island and all the vegetation on it, as well as the forest, declared monuments of national heritage of Canada. It is constantly guarded by military helicopters, but the island is open to the public. Only once a year – in August, tourists are brought here, who are forbidden to export from the island of fossils.