Long time no speak Steemians! Where on planet Earth have I been lately? Well, to start off... I'm not going to sugar coat it, the events that followed SteemFest were a HUGE buzzkill. If you're not quite sure what I'm referring to, I go into more detail about being trapped in Iceland in this post and what happened when we made it back to Arizona in this one. I wouldn't wish the experience on anyone, and unfortunately, it had a negative ripple effect on my health. (But that's not the whole story, so I'll taco bout it in this post...sorry, tacos on the brain.)
For those that aren't familiar, I dealt with Adrenal Fatigue Syndrome (AFS) for over three years. With AFS, you can recover by healing your body naturally, but that doesn't always mean it's gone forever. Extreme stress can put you right back to square one if you're not careful. After your adrenal glands are pushed past the point of complete exhaustion, it's easy to tip back the scales.
Lately, I've needed to focus extra time on recovery and take a temporary hiatus from Steemit. The post-Steemfest travels may have started the blaze, but there were a few other factors that added gas to the fire and contributed to my absence.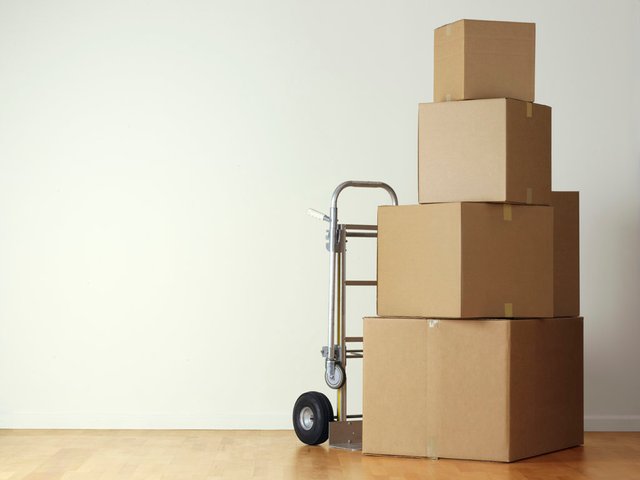 (source)
#1. My lease was ending December 31st.
That meant that almost immediately after returning from Amsterdam, I had to start apartment hunting and squeezing walkthroughs into my daily routine. It's surprisingly time-consuming. Plus, as an unexpected turn of events,
@shenanigator
and I actually decided to move in together! It started out as Jordan joking with me (and yes, he really was joking the first few times):
"Hope there's enough room for Laska and me in that place!"
Then it turned into a serious conversation where we couldn't find reasons why we shouldn't! After a week of serious consideration, it was decided. The hunt began for an apartment for both of us. Exciiiiiting!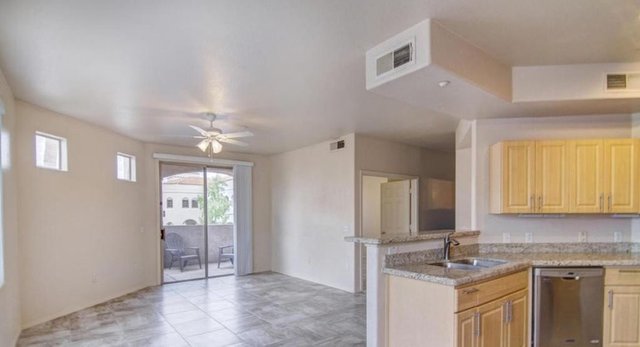 (Our new condo. Isn't it beautiful??)
#2. The whole month of December was a chaotic mix of moving, house cleaning, birthdays, holidays, and a stressed out partridge in a pear tree.
December's theme song went a little like this:
Stress city, bitch. Stress, stress city, bitch....
If I can make just one recommendation to any couple that's moving in together. Just bite the bullet and hire movers. Both parties, just hire movers. Cleaning, then moving all your junk from one place to the next is difficult enough, but it's torturous to do it twice. We both started moving things over in carloads after the 15th, but it just dragged on and on and on and on and on and... you get the point. That was a huge contributing factor into plopping myself back in adrenal exhaustion yet again.
Meanwhile, I was flustered and spread thin trying prepare for family birthdays and the holidays. Certain family circumstances meant the responsibility fell on my shoulders to host a breakfast for Christmas Eve Day. Jordan and I were forced to shove boxes into every room to make the living space presentable. Then, we had to host Christmas Day at the last minute as well. I absolutely adored both of these days because we made priceless memories but nevertheless, it was mega stressful, and my body took a toll.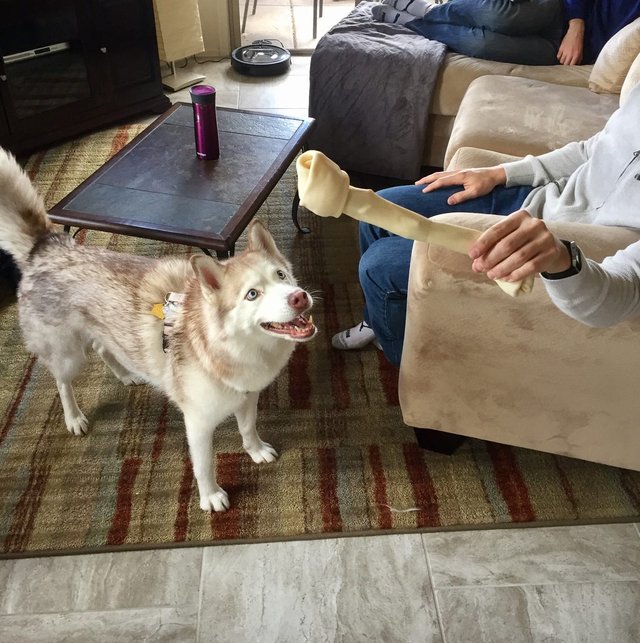 (Someone loved her Christmas present—look at that happy face!)
#3 All the while, my food allergies are multiplying.
I'm down to a handful foods that I can eat:
Butternut squash
Cabbage
Mahi-mahi
White rice
White potatoes
Cauliflower
A few extras (black pepper, paprika, nutritional yeast, olive oil, salt)
Say whaaa? Yeah, that's the result of the newly acquired Systemic Nickel Allergy Syndrome that I discussed in this post.
On the plus side, I can make some bomb-ass tacos with all those ingredients. ;)
Now, it's time for healing. Lots and lots of healing.
It's a slow process, but I'm taking all the reasonable steps to get back to my normal (much more positive) self. That involves sleeping way more than I had been, healing my gut with l-glutamine, probiotics, and bone broth (among other things), and giving myself the freedom to relax instead of constantly trying to be an overachiever and cram 29 hours into a 24 hour day.
Laska knows how to relax. I need to be more like Laska.
And thennnnn??
I do have a fun little update I'll be sharing soon. Until then, I leave you with this dose of weirdness. (Me and
@shenanigator
, in our natural habitat.)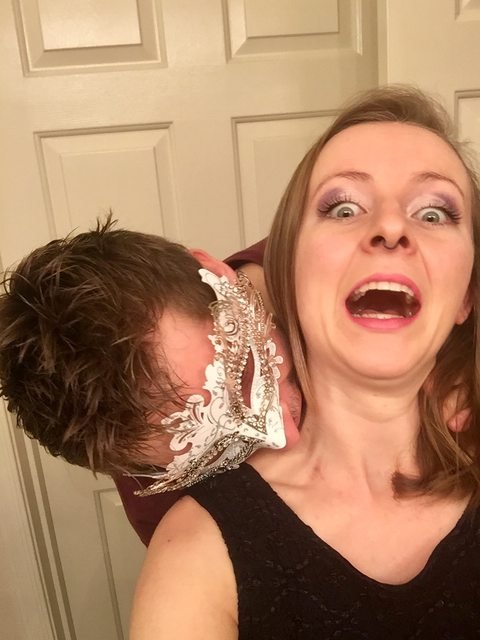 All the best,
Britt