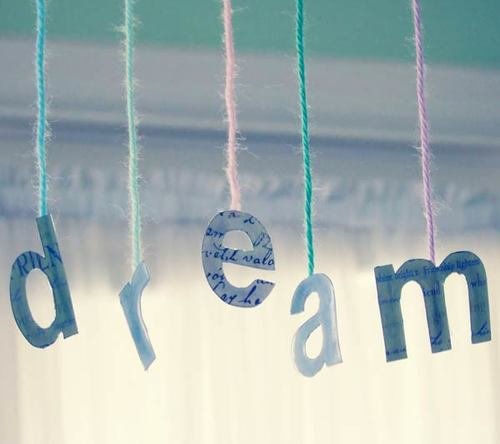 Between heaven and earth 99.9% of the people on the question "How much is a dream?" will name a specific amount they need to buy the desirable things. We are accustomed to measure everything with money: time, life, dreams, desires and even love. So our dreams are only a certain number of banknotes? And in order that they are realized only need a particular scrip?
Of course not! And I will say even more — one who appreciates his dream money not soon will wait for its implementation. He dreams of a specific amount and not about the realization of their dreams. And in order that the universe embody it in reality should WANT the fulfillment of DREAMS, not receiving the desired amount.
So then it turns out that the dream is really not worth anything? Again the answer is wrong! Every dream has its value, but not cash. To make your wish come true we must make and spend a huge amount of effort. As for the execution of dreams need to go all the way from her birth to the incarnation:
1.A dream is born. You should clearly realize his dream (not something like "I want to be happy", and only the specifics — "I want this year to become the owner of your own apartment"). Just remember that "be careful, your wishes may come true". Therefore, it is necessary to consider every word in the language of dreams (the universe knows what you need and requests in its sole discretion). For example, the desire to "want a new job" — it does not mean that you will be offered a good position in a promising company. It may be that you get fired from work and you have to look for a new one.
Personal example — I lived in a rented apartment with two girls and I really, really, really wanted to live alone, when I'm the hostess of the apartment (to rent the apartment did not allow wages). Every day I kept saying, "I want to live separately, they want their own (albeit rented) apartment." My wish has come true not the way I wanted — the owner asked to vacate his apartment because she was going to live in it. I urgently had to find an apartment. Since I didn't want to live again with the girls and myself to rent an apartment I couldn't, the solution was quite drastic — I moved to another town to your loved one and now the apartment (rented, though :) ) all in my possession.
2.Visualization of dreams. In order for the dream to come true you must see her, to submit to the smallest details. And this should be done every day.
3.The feeling of dreams. Imagine that your dream has come true. What feelings did you have? Memorize them and every day a few moments to remember.
By following these simple rules, you will surely realize your dream into reality, and the universe will find for you the right amount of money (I really wanted the shoes and unexpectedly got a prize, at their cost:))!
So how much is your dream?