Law 7: Let others to do the work for you, but always take credit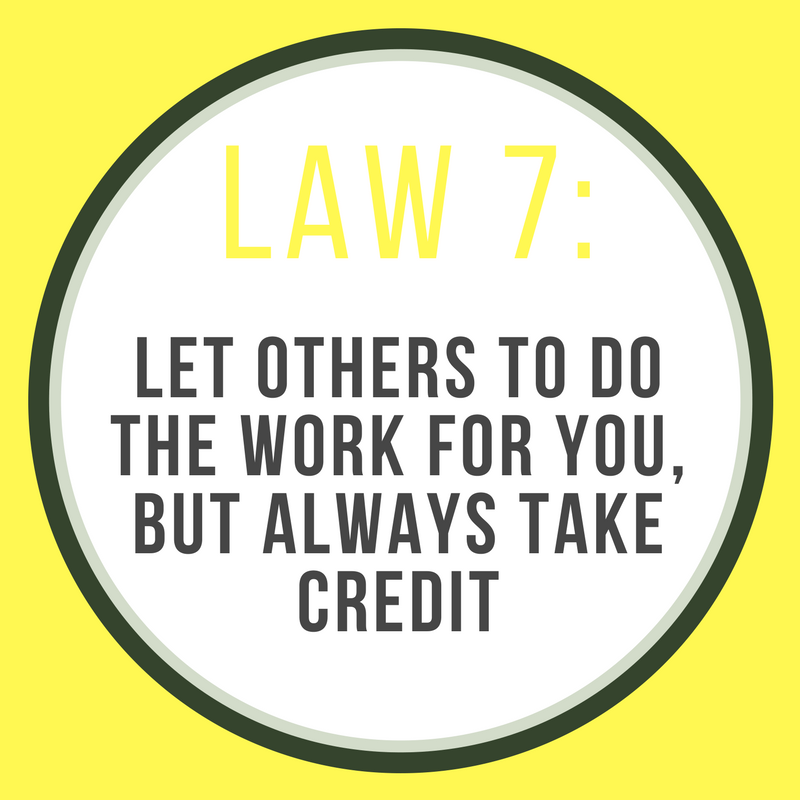 Use the skills of others to do the work for you, never do yourself what others can do for you.
Your efficiency will appear god-like.
I've said it once and I will say it again If you don't follow me you don't know that this book sounds kinda weird and evil (and sometimes it is) but it's a fun read that tells the story of some of the most powerful people in history. Lots of good info here and lots of awful advice, so be careful not to follow everything the book says.