Ignatius Farray, comedian. "Comedy, saved my life."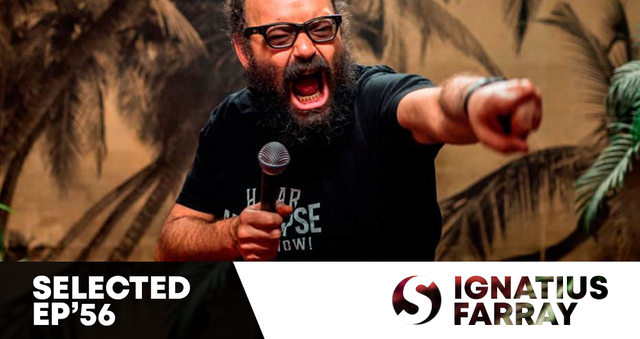 "Comedy, saved my life, literally."
-"Ignatius Farray".
Hello guys, how's going? If you are from Spain, surely you have heard about Ignatius Farray. Great comedian, that nowadays is having a great audiovisual impact and which I am happy to talk about, because as a comedian and person, is a 10.

This great comedian was born in the
Canary Islands
. He began debuting in local clubs, in his city and little by little he was opening a hole in the industry. Today is part of various tv shows, which i include
"El hormiguero", "La vida moderna"
among others.
He has made 2 TV series , which have been broadcasted on the Movistar + payment channel. The first and second season are called "The end of comedy" . For anyone who enjoys a somewhat peculiar humor, dry and with a history behind, surely you will love these two tv seasons.

What else could I say? For me the values of this man are above all, and that is why I admire him so much. The way him talks and share stuff with us all makes you understand life in another way.

So yeah.. as he has said several times, comedy saved his life . Literally. Since childhood he had a very complicated life, either by his physical or other circumstances, the comedian let us know that his life was not like any other child.

Thanks to the comedy, he found the strength he needed to move forward and fulfill all his dreams, as today he lets us know.

I hope you take a look at him, because it's worth it and a lot. You can found everything about him on YouTube.
See you guys, thank you for take a look!



Image Sources: Thumbnail
The main image of the post, has been created by me. The post gifs do not belong to me.
Thanks for reading! :)