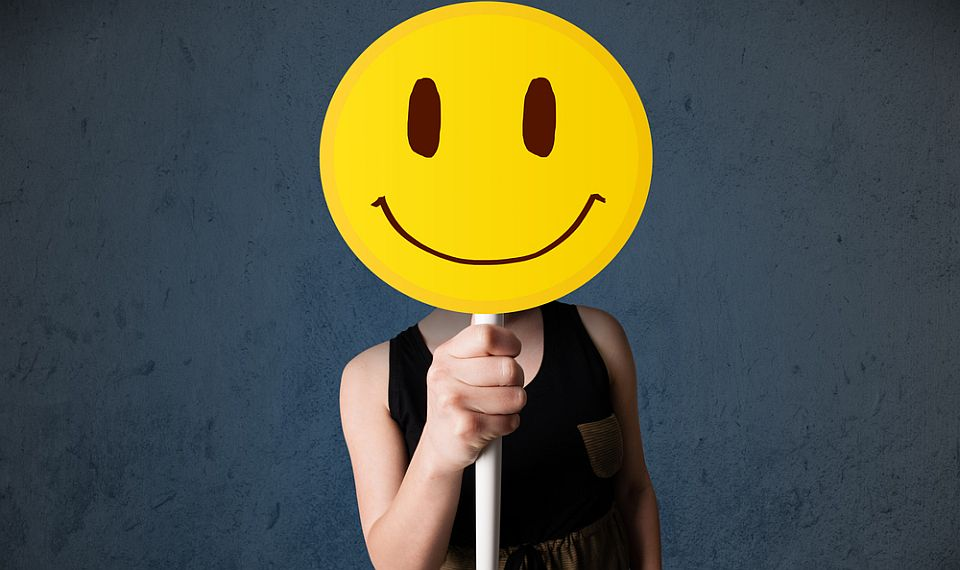 I recently ordered the book Stand Firm: Resisting the Self-Improvement Craze by Danish psychologist Svend Brinkmann.
The title itself felt weird to me at first, since I find "self improvement" to be a really positive thing, which should make our own lives easier. However, I stumbled upon some interviews by the author, and something that interested me was his stance on the craze of "positive thinking".
I touched on the same subject a bit in my recent post Job Interviews and the Culture of Fake Awesomeness.
Svend seems to firmly believe that the culture of positive thinking is actually making us depresssed. The idea that your always supposed to be super positive and optimistic can, according to him, actually lead to the stunting of our overall emotional growth.
I've been of this mindset, too, for a long time. You can really notice how we've built a culture where bad things are not talked about; uneasy subject matters have euphemisms, unpopular opinions are censored in the name of "political correctness", and moreover the politically correct mindset has become the new "normal".
Culture is not a static thing, but rather constantly evolving, but the little changes can be so subtle and slow that it's hard to notice them when they happen. But as they stack up, you can end up with a very different culture in the span of five-ten-twenty years.
When positive thinking and the expectations of positive thoughts, at the expense of more negative ones, become the new normal, they cast aside an entire spectrum of completely natural feelings and reactions to certain situations in life, and it all leads to a very fake, artificial human, who is more than likely not a very happy one - after it's all said and done.
The idealized, optimal human being in a society that only promotes positive thinking is something that no one truly is. This creates a pressure to lie; lying in job interviews, lying to co-workers, lying to bosses, lying to friends, lying to partners.
Especially a more introverted person will grow up being constantly reminded that there's something wrong with him because he's not a super socializing, dynamic package of joy and smiles, constantly, 24/7. He or she can easily become ostracized from society just for showing that he or she is a normally functioning human being that can sometimes get pissed over things.
Brinkmann also reminds people that even though life can be great in many respects, it's also very tragic. And it's healthy to admit that. The realities of life's darker side that can include things like break ups, illness, even death, can hit people extremely hard if one is only accustomed to the mantra of "positive thinking".
It's something I've been wondering about for a long time that people of my age group seem to be really bad at dealing with failures. I'm not the best at them, either, but I've had some training due to tragedies like death that I simply had to deal with.
A possible explanation for this inability to cope with life's negative aspects could be that we're only ever taught to be positive. And let's face it: there's a lot to life not to be positive about.
In America, it actually became a workplace ruling that employers are not allowed to require employees to be happy all the time
I'm not in favor of government regulation of this sort, because it often leads to problems that are not realized during the writing of the law, and when the problems arise, it's too late because unwriting a law takes around 300 years at the very least, but it goes to show this is an issue that does exist.
I recently read an interesting article by a guest writer on our local newspaper where the writer said that he's increasingly annoyed by the fake cheerfulness of shop workers. The "HAVE A NICE DAY", according to him, always comes off fake and forced, and there is no need for that.
Personally I'm all for shop workers being polite in a normal human manner, but I'm inclined to agree that sometimes the fake happiness is, if not annoying, then at least pointless since you know it's fake.
The workers, of course, are in a tough place since some customers absolutely require this sort of behavior, and will probably report the lack of it to the worker's superior.
I'm not sure why it's required of the workers, though, to be honest. Very few of us are like that if not forced to be, and personally if I'm at a store, all I need is to deal with normal human beings that have basic manners. They don't have to a smile that looks screwed on at all times.
This not just a workplace issue, though. The typical answe to "How are you" from a friend is "Fine", and it's always "Fine", even though his wife was just caught cheating on him, he discovered his has testicular cancer, he was recently fired and can't make his mortgage and his amazing cryptocurrency investment was a pump and dump.
But he's "just fine". Because that's what we're supposed to say.
Negative emotions are a really important tool in how we function within the world. They're not something to be fearful of. There's no morality without guilt and shame. You can't fight against injustice without anger. And sadness is a natural part of the process when coping with a loss or tragedy.
There's a place for happiness, too, but it shouldn't take all the space.
I may write a review once I've read the actual book.