My Trip Log 2 - A Trip to God's Own Country – Wayanad, Kerala
After a very long plan which involved lot of confusions, the weekend finally arrived where we were starting on a vacation to Wayanad. It was 4 PM already when I started from my office. I was very confident that I would catch the train on time until I saw the traffic near Gemini Flyover. I badly wanted to catch the running bus so I pushed myself harder and ran so fast thinking "Amma Kaiyula Kudukra Kadaisi Urundai Soru". I regained my confidence back when I boarded the bus. The level of confidence started to fall again when my bus reached the bridge near Chennai Central. The vehicles were so jam packed and my bus was moving in such a speed that I started to think that I would reach just on time to wave goodbye to my fellow mates in the moving train. It was 4.40 PM.
So I got down from the bus and I started to run like a guy being chased down by a dog. Reached the station in just 10 minutes from the middle of the bridge and called our Captain, Saravanan to find out the Platform number and the Compartment. Being a man of simplicity, he responded immediately stating that I should come near S11 Compartment. I just heaved a sigh of relief hearing those words, because that was the moment my mind decided to panic me even more at the last minute by planting a seed of suspicion that maybe the departure will be from Egmore instead of Central. I was like, "LOL, Why me?"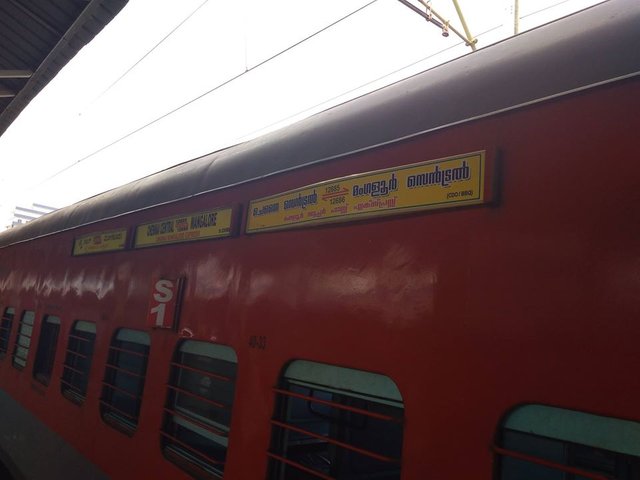 Finally we entered the train. There were little commotions inside as we were searching for the seats. By the time the train started, all were seated comfortably and I was observing the sceneries outside. It was normal at first, then we started to mock each other and then our voices started to elevate to a different level and finally ended up with individual music talent show. Of course, we had snacks parallel to the show to enjoy it even more. We also took oaths to avoid any social or professional topics and also mobile phones. Naresh had an interesting task in mind – to return back to Chennai with a Malayali Girl. His plan was to impress a Mallu girl by singing the Malayalam song, "Malarey Ninne" from Premam Movie, which was really sexy enough to impress a Chimpanzee.
Then, we started to play 'Dumb Charades' and Memory Games to add colors to the time spent in the train. It became dark, effectively ending our conversations. Few started to watch movies, few slept and I was one among the former.
Morning dawned soon and I was awake when the train slowed down at 4.20 AM reaching our destination. I and Naresh started to wake up everyone and we got similar replies- "Innum konja neram kalichu enchikrene" After all the hustles and bustles, we finally managed to step down from the train. Quite surprisingly, considering the work dedication level of our Indians, our tempo was waiting for us opposite to our platform entrance sharp on time. It just took 5 minutes for us to get into the tempo and we took a small break to drink tea. After a night long journey, the first drop of tea was heavenly. We requested to switch off the AC so that we could enjoy the picturesque view of that lush greeneries wide spread on both sides of the road. Oh what an eye-catcher that was!!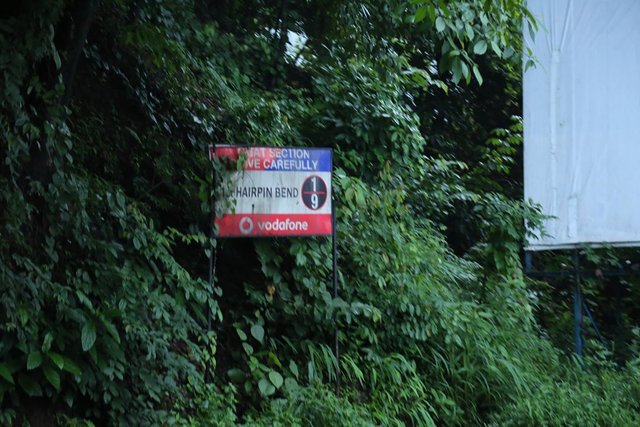 It was a lovely drive travelling through the winding roads that had 9 hairpin bends. At 5.50 AM, we crossed Ponoor River and Koduvally, a place known for black money. We travelled across so many rubber plants too. And I will fail in my responsibility if I didn't mention our driver, Mr. Ranneesh from Kunnamangalam, a person who has the habit of giving Rs.10 daily for a Dargha situated in Bangalore Highways continuously for six years.
On the way to cottage, we stopped at several places to take pictures. Ah! Memories. Aren't they great? Pictures are precious treasures that could remind us of the feelings associated with our journey every time we look at them. Special mention to Lakkidi and Chaintree Point that gave us quite a good scenery backup for our treasureable pictures. Also whenever I take a picture, I am reminded of the age old quote – "Photos never change when people in it do"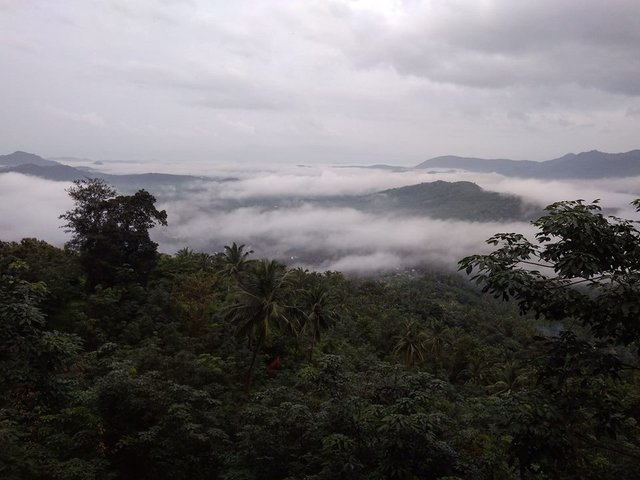 Finally we reached our cottage in Vythiri around 7.30 in the morning and everyone checked into their rooms and refreshed themselves. We headed for a good sightseeing trip at 9 AM after locking our rooms. The very first place we reached was PHANTOM ROCK (26 Kms from Kalpetta). Of course, we decided to feed our stomachs and continue on our trip.
We couldn't visit EDAKKAL CAVES (Two natural caves at Edakkal, 25 Kms from Kalpetta) as it was closed. We also didn't want to visit KANTHANPARA FALLS (22 Kms from Kalpetta) because of its low water flow. Our next stop was Soochipara Falls also known as Sentinel Rock Waterfalls at 10 AM. It is a three-tiered waterfall in Vellarimala, Wayanad. It was surrounded by Deciduous, Evergreen and Mountain forests. We were all really excited to climb up towards the falls area with so many Selfies and Groupies (Lovely Memories) in middle. Best of our moments were captured by our Tour's Official Photographer Mugesh. We were so close to the falls but couldn't bathe in the water due to its high density.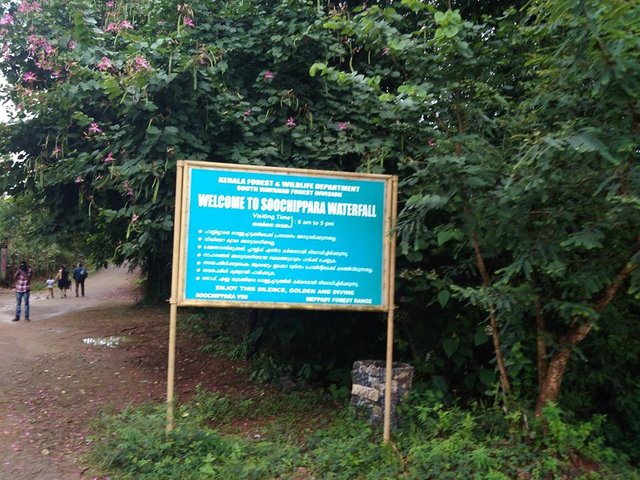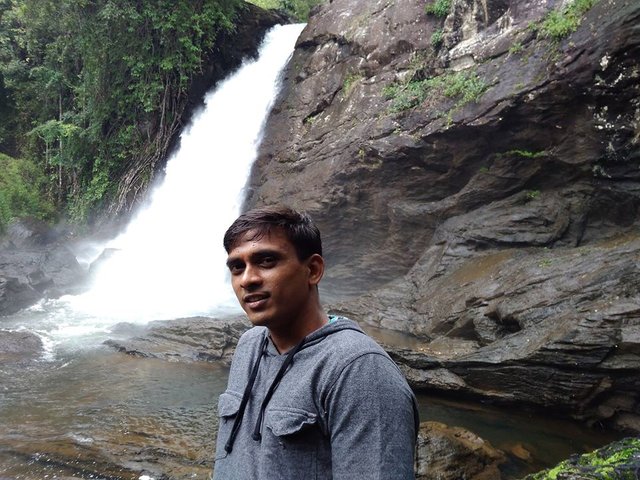 We started to feel low, and then came our Life Saver Mr. Raneesh – Our Guide, Pilot and Kerala Friend. He showed us a perfect spot to perform all our mischievous acts. (This time, we nailed it. "Start music" - "Megam karukudhu, Minnal sirikudhu", Ultimate Singers in water)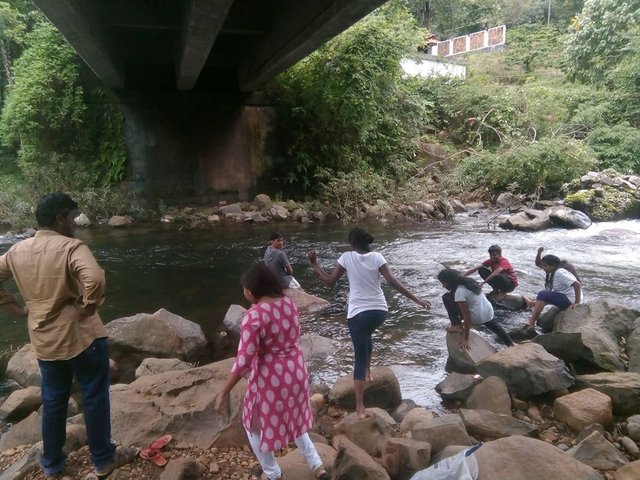 Before we knew, it was lunch time. So we paused our travel for lunch. We reached Kulichathra Hotel at 2.30 PM after 1.30 Hrs of travel. We started to POOKODE LAKE (15Kms from Kalpetta) at 3.15 PM. It was a fun destination to relax and it took 2 memorable hours for us to return back to the tempo. We started at 5.10 PM to our cottage.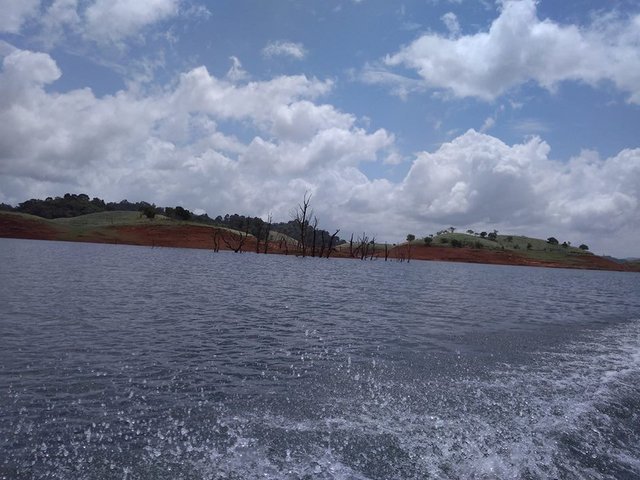 Being so early than expected, we decided to play cards - a time eating game – interesting enough to keep us from feeling bored especially during trips. Later, we were treated to exotic Malabar dishes such as Kerala Puttu and Banana for Dinner. Meanwhile, my ears started to adapt to the wonderful voices of Suganya, Vino & Monika voices. "Making of some unknown song Album" (I think they will surely hit a try for next super singer).
At night, after dinner, 6 were awake and the rest slept. Those who were awake wanted to make these moments more adventurous and so we decided for a night walk in that dark road and ended up with a black tea. (Laya's Favorite LOL ;) A slow walk from 10 PM to 12.30 AM gave us enough topics and space for mocking and laughter again.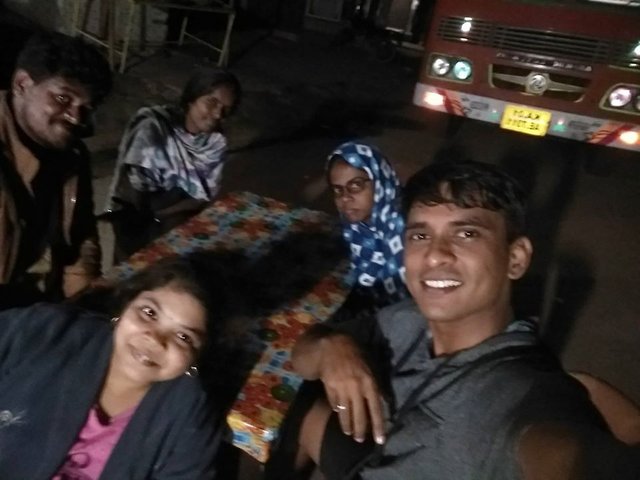 After returning to cottage, it's only 2 among 6 (Me and Meena – 'Biju Ma') who wanted to be awake for few more hours. We kept our discussion mode ON till 1.30 AM but my eye lids started drooping and I slept in the hall. Meena woke me up around 2 AM and we both went back to our respective rooms.
It was the dawn of our SECOND DAY. Even though I slept too late, my habit of getting up early never changed and I was up and about around 6.30 AM much thanks to Laya who was hitting the door like Godzilla, breaking in to find something to eat with hungry(angry) face. As usual after so many selfies and groupies our entire team started by 8.25 AM.
Monika - our trip's young angel - who is doing her college, wanted to pray in Church which gave us a chance to spend some time in church as well. Around 9 AM, we departed from there to hotel for our Breakfast.
We completed our breakfast at 9.47 AM and reached BANASURA SAGAR DAM at 9.55 AM (21 Kms from Kalpetta). It is the largest earthen dam in India & 2nd largest in Asia. After our photo sessions in different locations, we all ended up in boating around 11.10 AM (Half an hour). Extending our enjoyment, we started to swing ("Swing made of wood tied in Trees").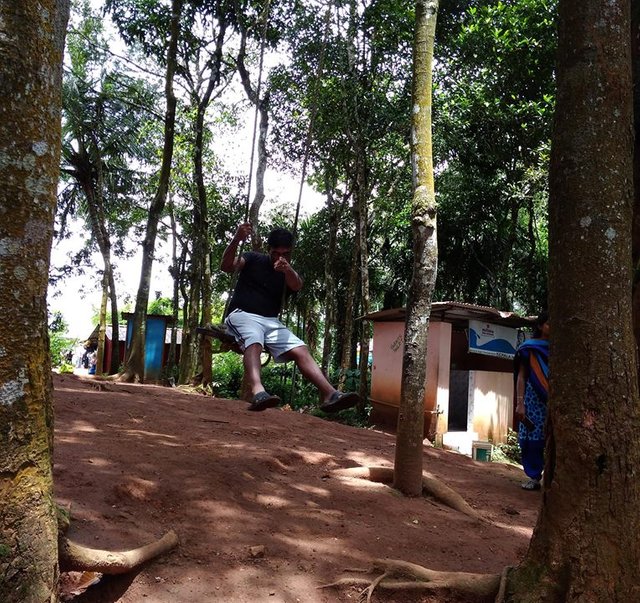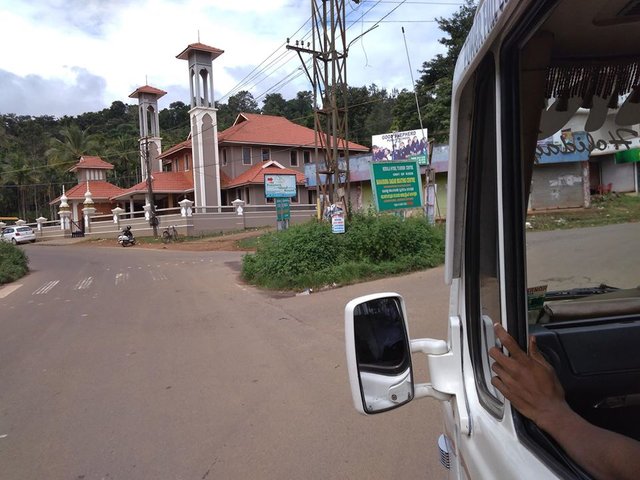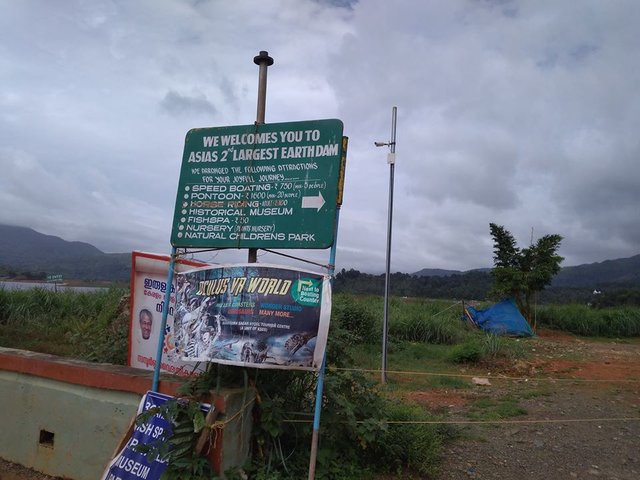 Vinoth, a person who speaks wherever required, took the trip to next level with his advice/suggestion & helped everyone to wrap up for further sightseeing. Then, we reached the much awaited KARALAD LAKE (5-6 Kms from Banasura Sagar Dam) in next 20 Minutes(Almost 1 PM). There are many cool activities like Boating, Kayaking and Zip Lining offered in that lake. We completed boating already, so we wanted to attempt Zip Lining, which was truly an amazing first experience for everyone except Laya who has already enjoyed it before.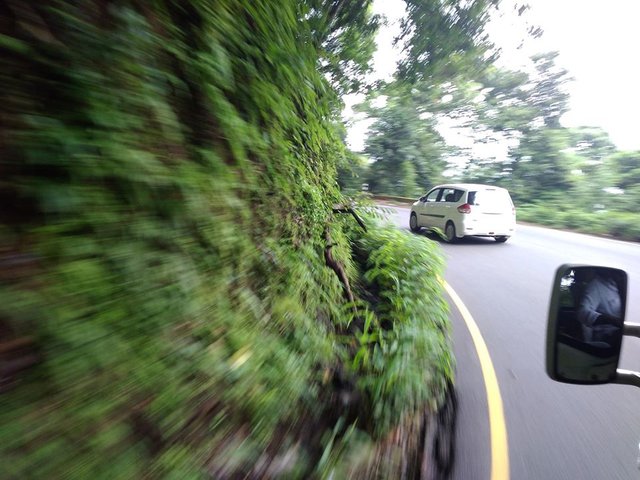 We again started around 2.42 PM & reached hotel at 3.30 PM for Lunch. Its time for Farewell. We missed so many amazing places such as Muthanga Wildlife Sanctuary (16 kms away from Sulthan Bathery, spread over an area of 345 sq km.) due to short availability of timings. It seriously requires 2 more days to cover the beautiful places of Wayanad to a fuller extent and to enjoy ultimately without any time restrictions.
We all started at 4.20 PM to Kozhikode railway station & reached 1 and half hour earlier. So, we spent the time in beach nearer to the station. The celebrations all came to a halt and we started around 7.15 PM from the beach and reached station 20 minutes earlier. Without mercy, we all sat down on the platform and we started to use our forgotten technologies for Whatsapp, Status Updates, Expense calculation. Unfortunately, we were divided into different compartments like S1, S9 and S11. We didn't get enough time to talk & we reached Chennai back at 8.40 AM. We all departed with Sweet Farewell, taking all memories home.
A very remarkable trip with very many beautiful memories added to an already existing pile of Cherish able Memories.
Life is short, Lets Live, Love & Enjoy. Looking forward to have a next trip ASAP. Coming Soon!
Regards,
Satchu
#wayanad #memories #love #friends #twodays #manyplaces #adventurous #trip #wonderful #gathering #shouldmeetagain