In a way we're kind of suiciding by building and causing so much pollution that we destroy the wild,the wild that represent us when we began and that is now in danger because of us but the thing i that this wild is making us live we are part of it so if we destroy it whithout thinking about it we're kind of destroying ourself.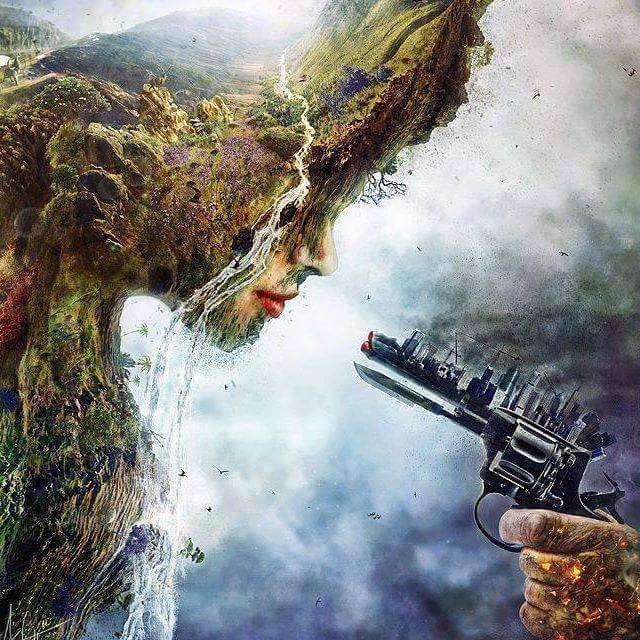 Don't forget the pair of lips at the end of the 'gun' we put on a front that says we love mother nature when really we're just bringing destruction.


Just notice the color of the hand too...white man gonna wipe out the earth for his stupid ipod technology and stocks because he CANNOT COMPETE in a NATURAL world.