I woke up @ around 12:30pm I suppose...
It was my girl who woke me up as usual ( I love it..she's like a mother to me)...she was trying to woke me up several times before as well..prior to my final call..but I was caught up in some weird dreams.
I ..a sleepy-head..kept mumbling my dreams to her..2 dreams...which I now I forgot..but she does remember every bit.
Okhay..than I got up from my bed..grabbed my brush..did the needful..came to my room...had my cup of morning Red tea (Assam Tea)..and took a bath.
I quickly dressed..ate some brunch (lunch+breakfast) and headed over to my girl's place.
It was a big day today!
Why...she was shifting today to a new home...a new apartment...and she will be taking all her belongings with her..over there....
I went..and did what a boyfriend and a friend would do in such times.
Took my 2 wheeler..she came with me while we boarded over all the luggage in two different cars.. (one was a truck).
We reached her new place..her apartment and took out all the luggage and shifted.
I will post some pictures of the place ...as it was today...
The paint was done..the furniture was all in.. everything done apart from the AC...
We just needed to unwrap all the cardboard boxes/cartoons of luggages and place it in the right places.
And this my man..takes long long hours...
Here are some of the snaps I took in a haste: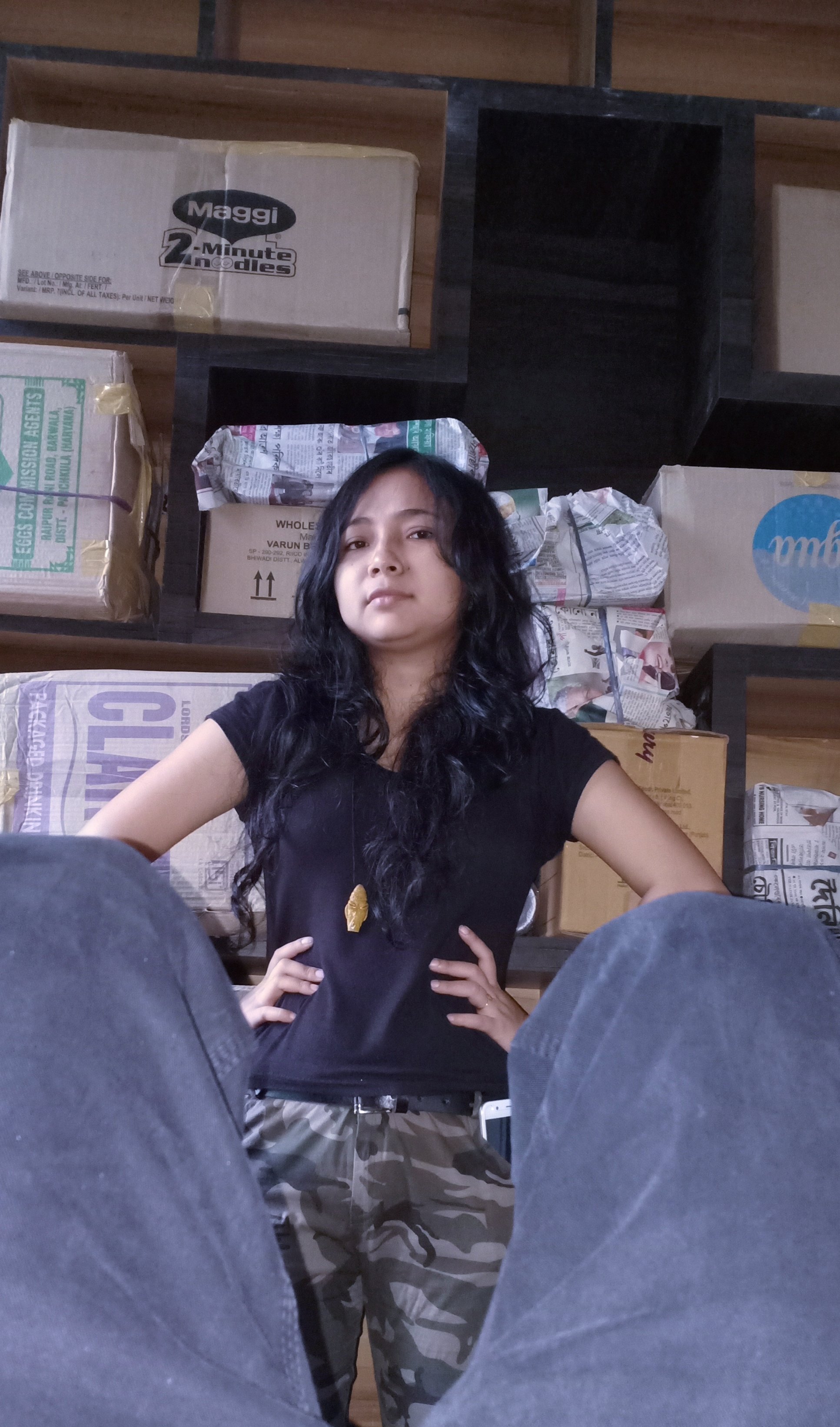 Haha.. that's the huge bookshelf behind her... 😉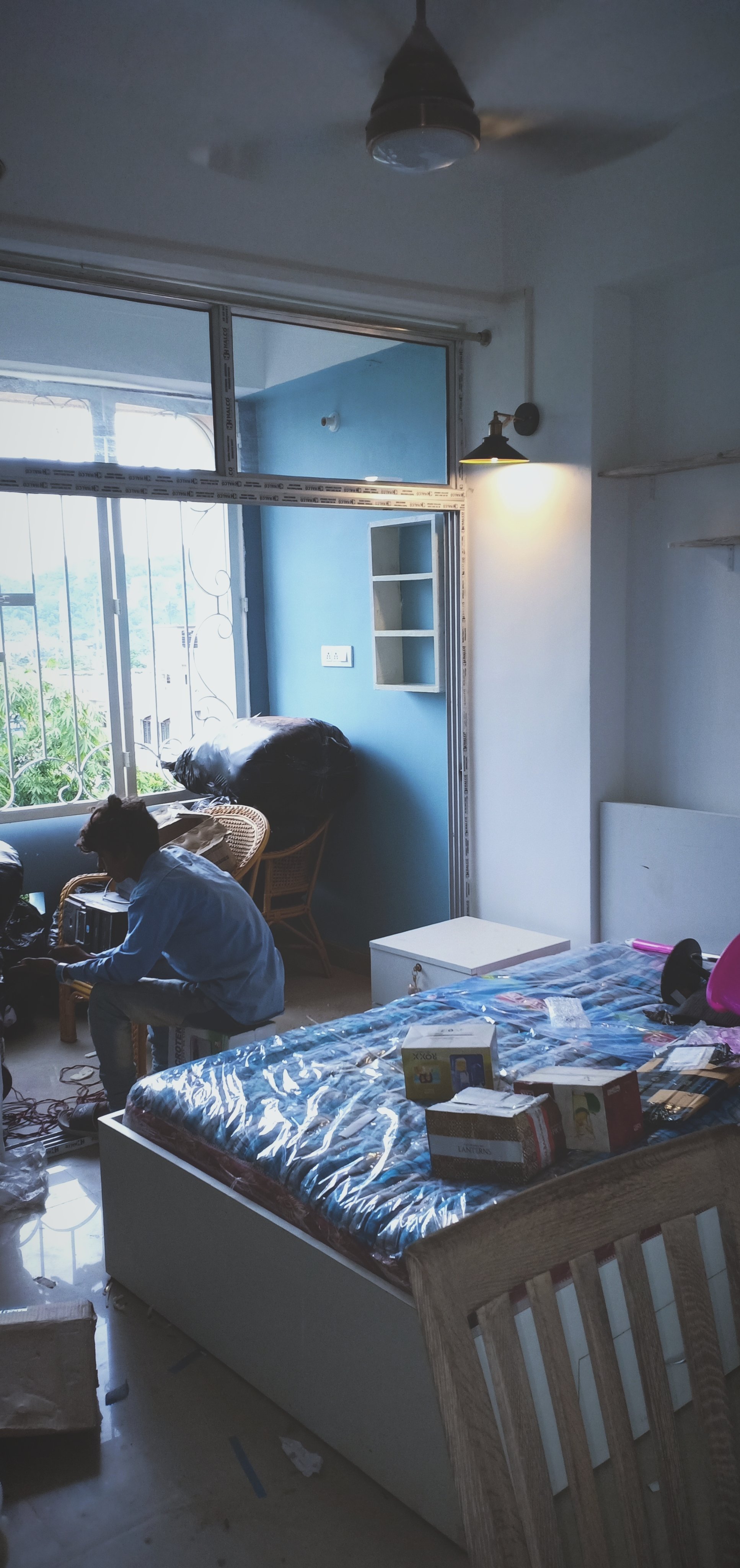 The AC guys working (and waiting) to get the AC fixed in her room...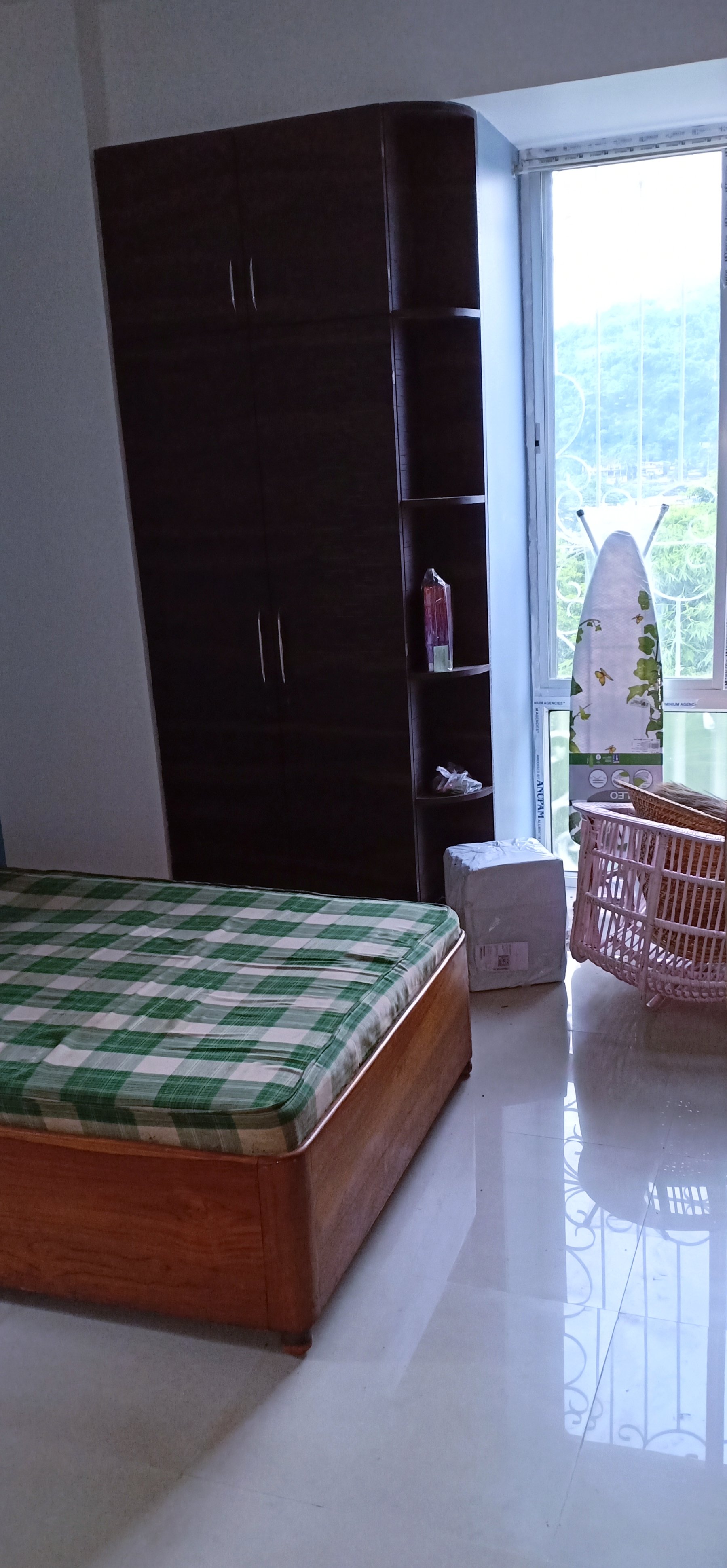 Her dad's room..in a slight mess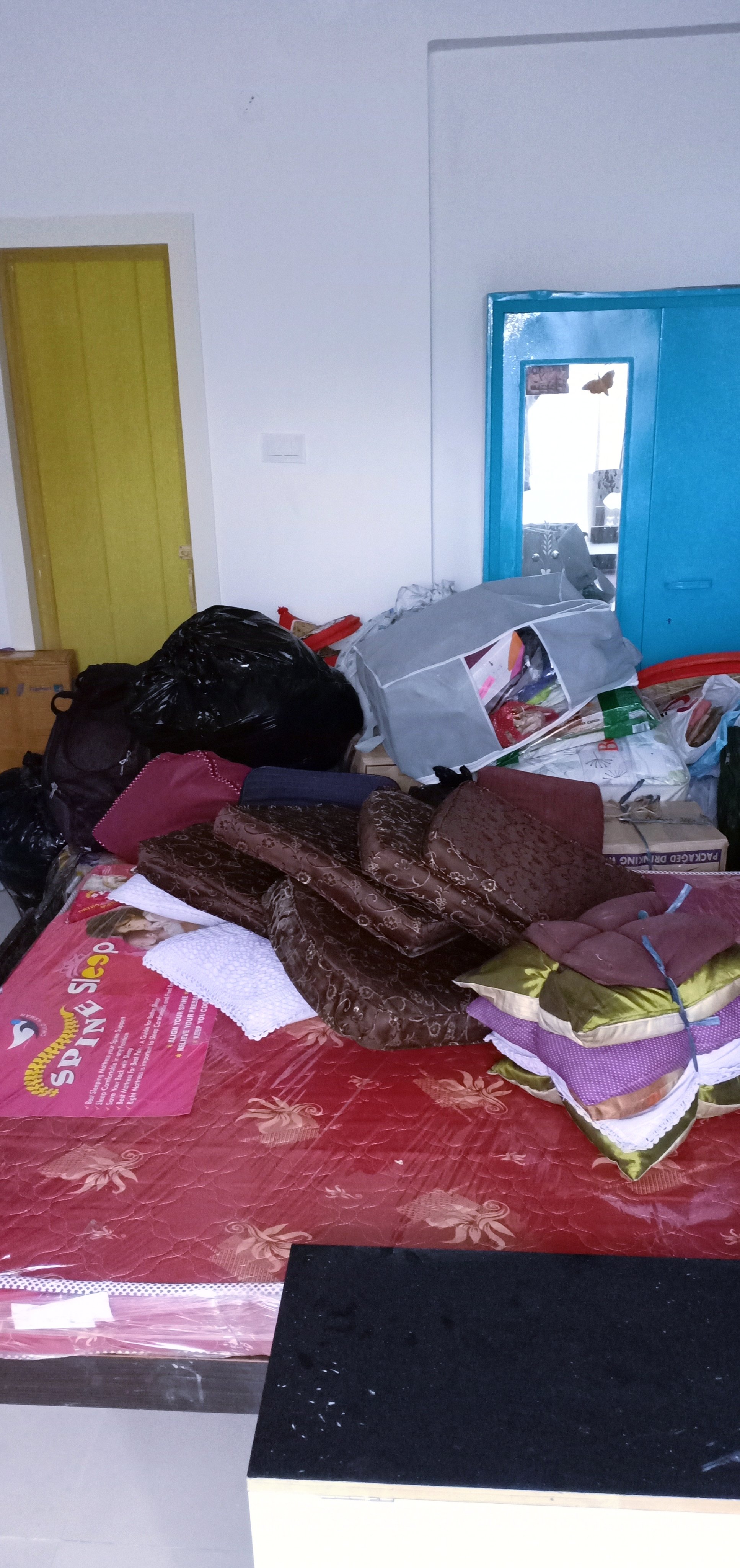 Luggages hauled upd in her mom's bed...it's all a mess..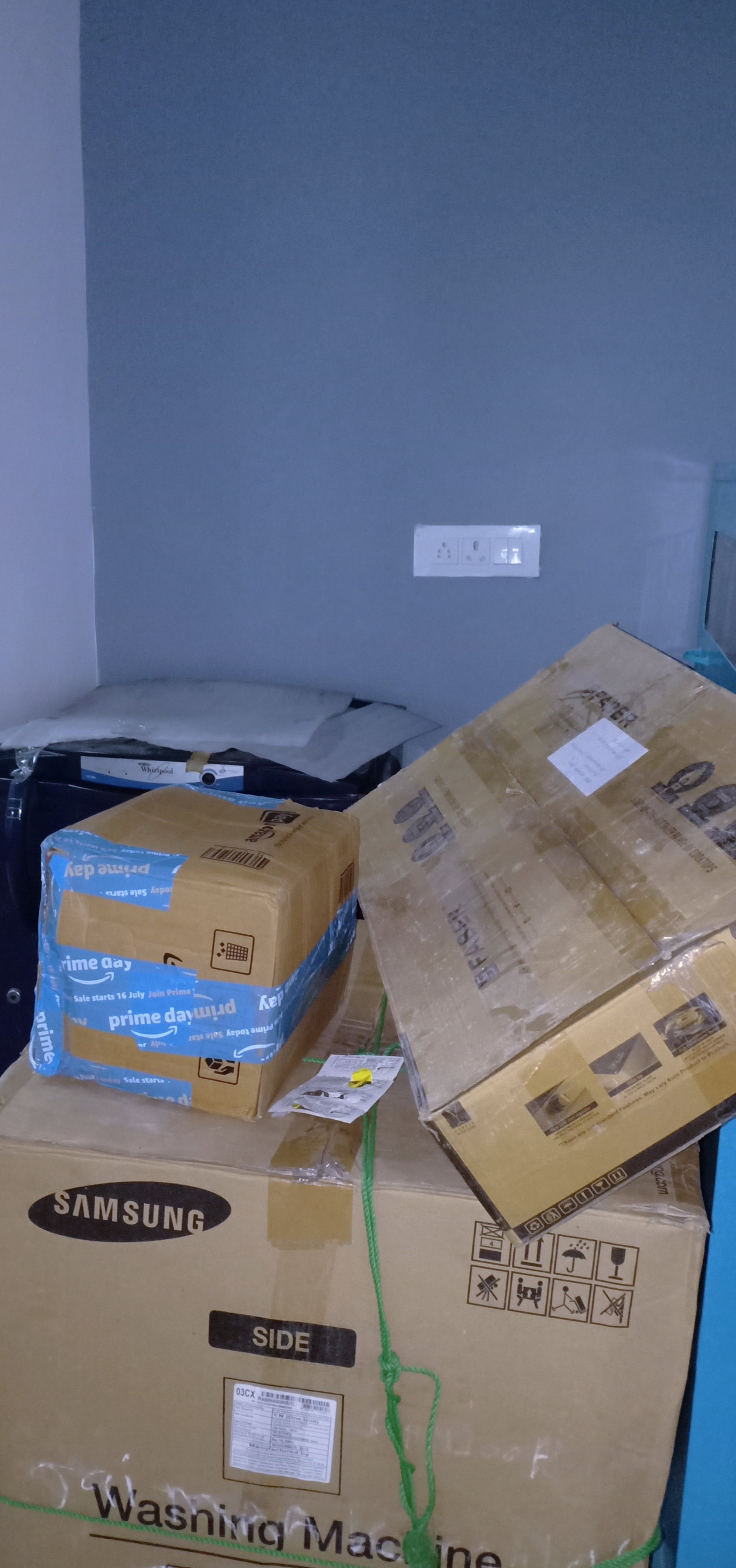 A mess..still loads to open them up....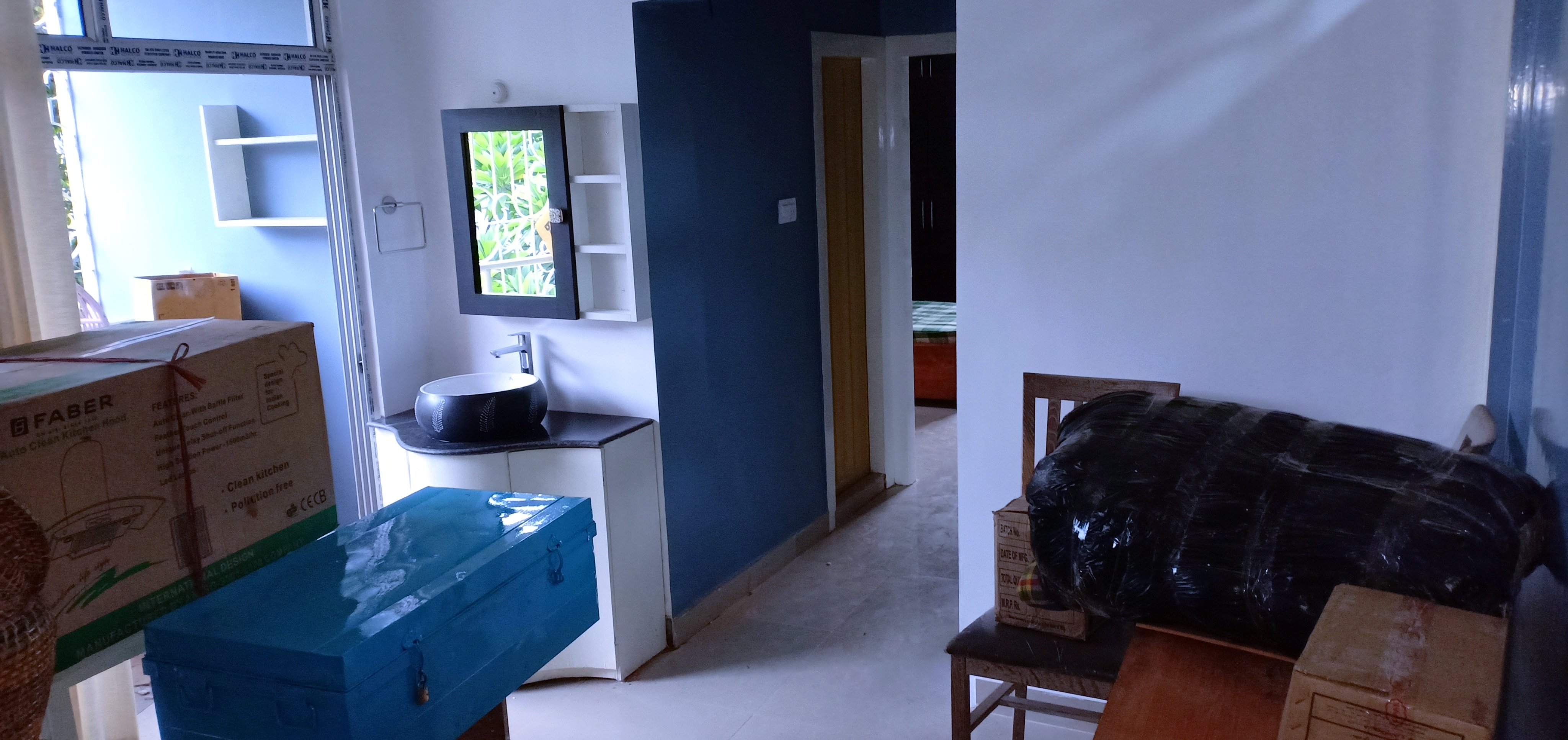 The doorway..I loved the little small black n white basin..plus I love the paint in blue and white...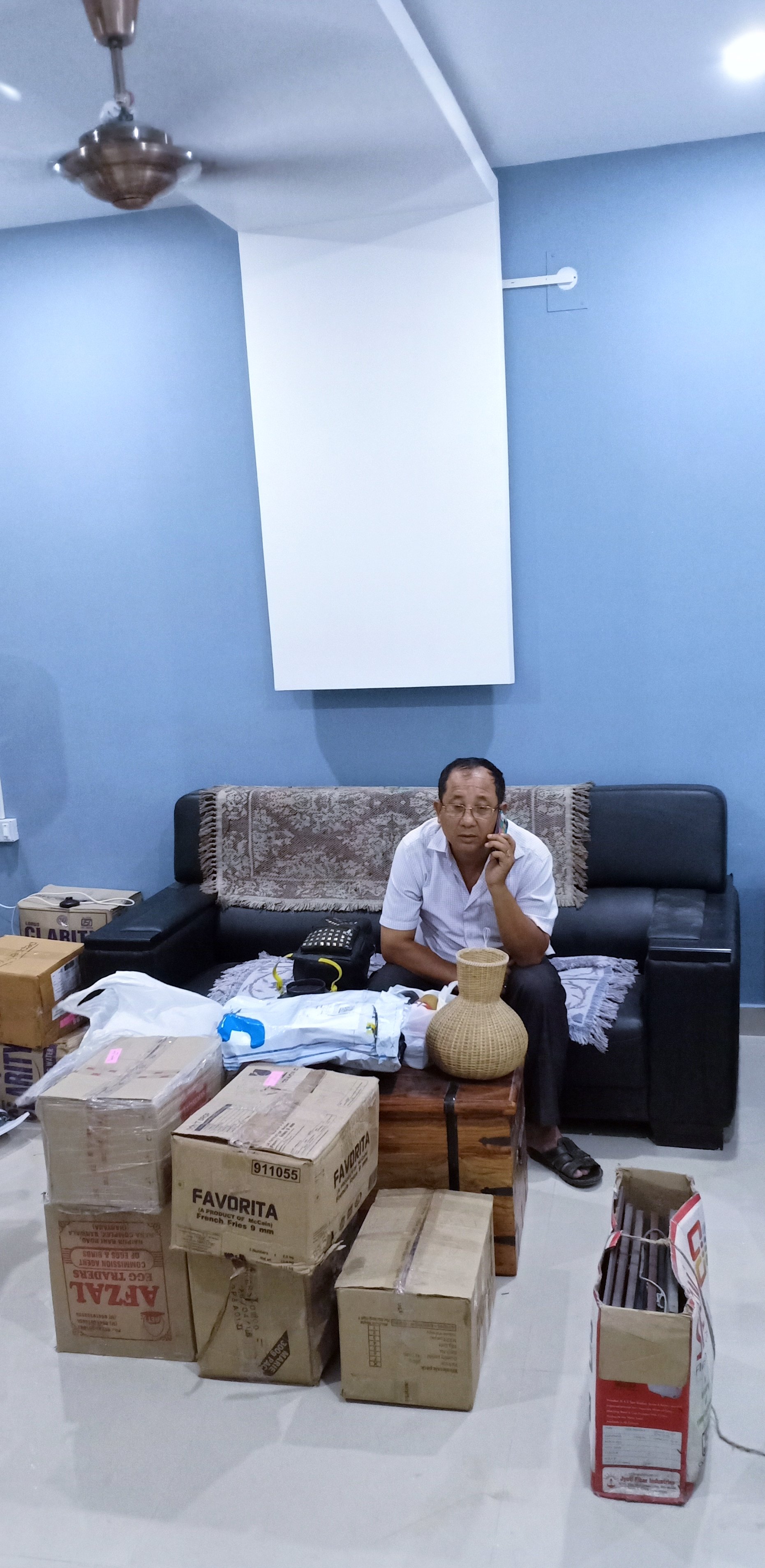 That's the drawing room..the hall...I couldn't take the snaps clearly..sorry 😥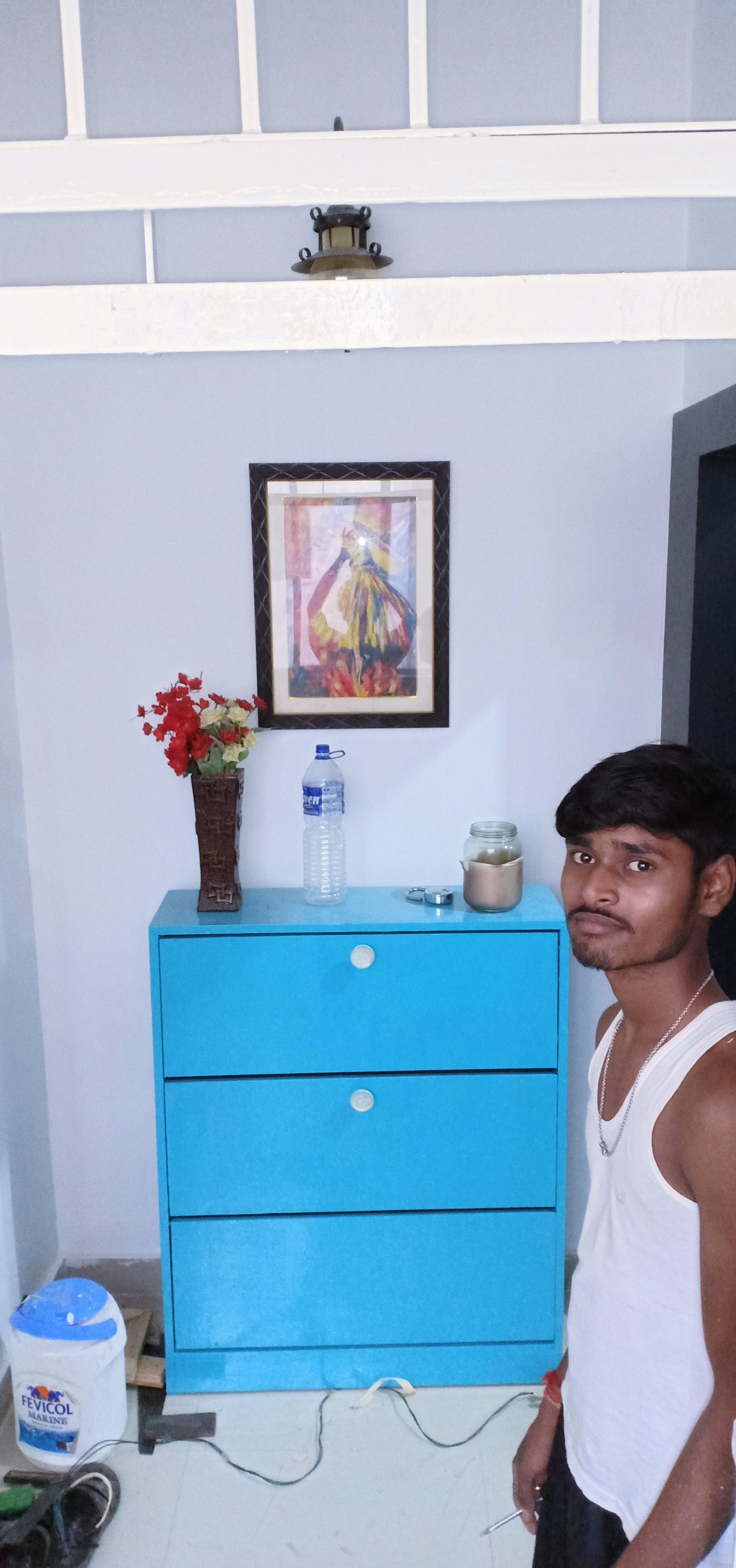 The front entrance with a painting..(of her)..I will upload it again in a good resolution.. after the mess is cleared upd..
And that's one of the guy working over there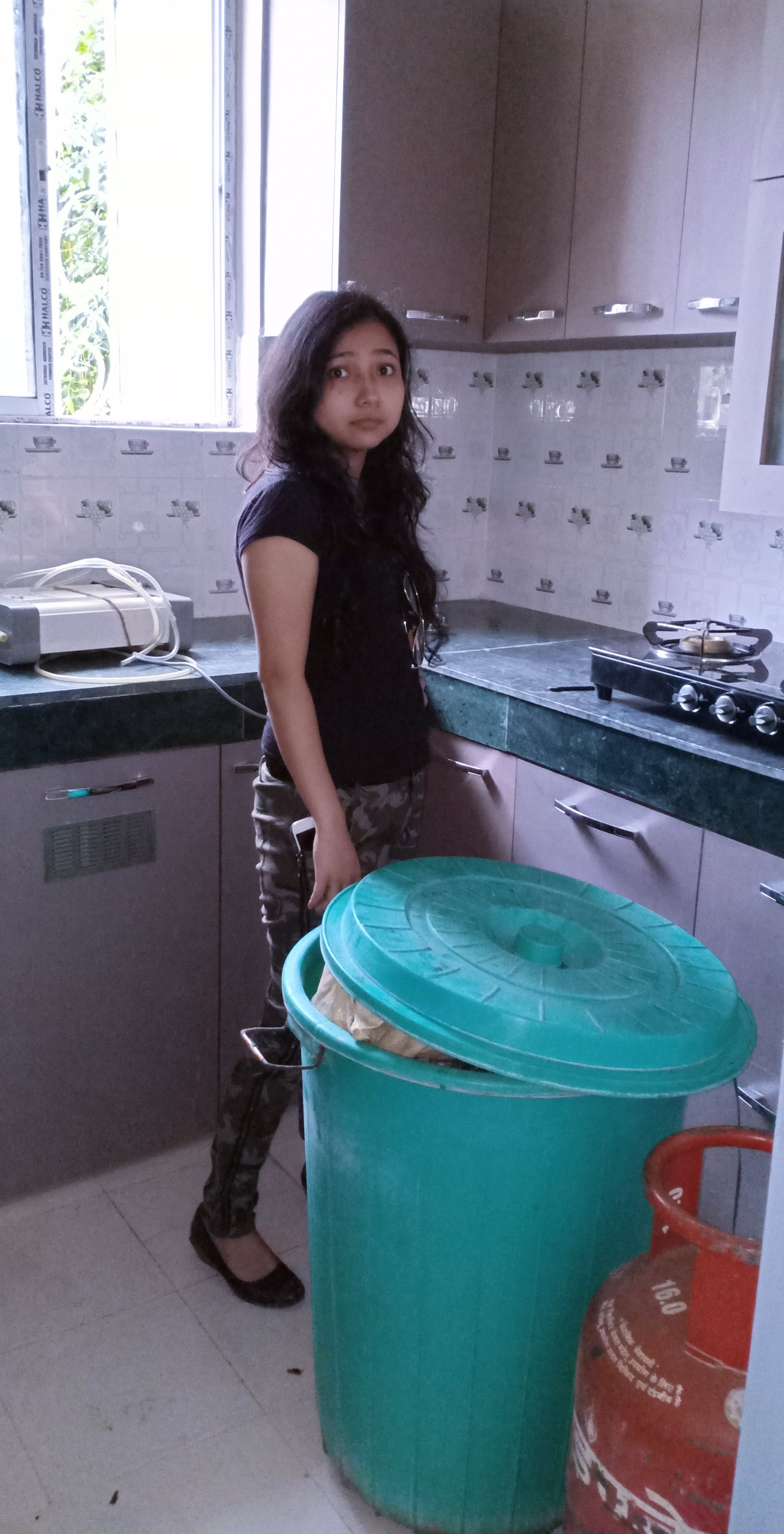 Her around the kitchen mess..was clearing it up!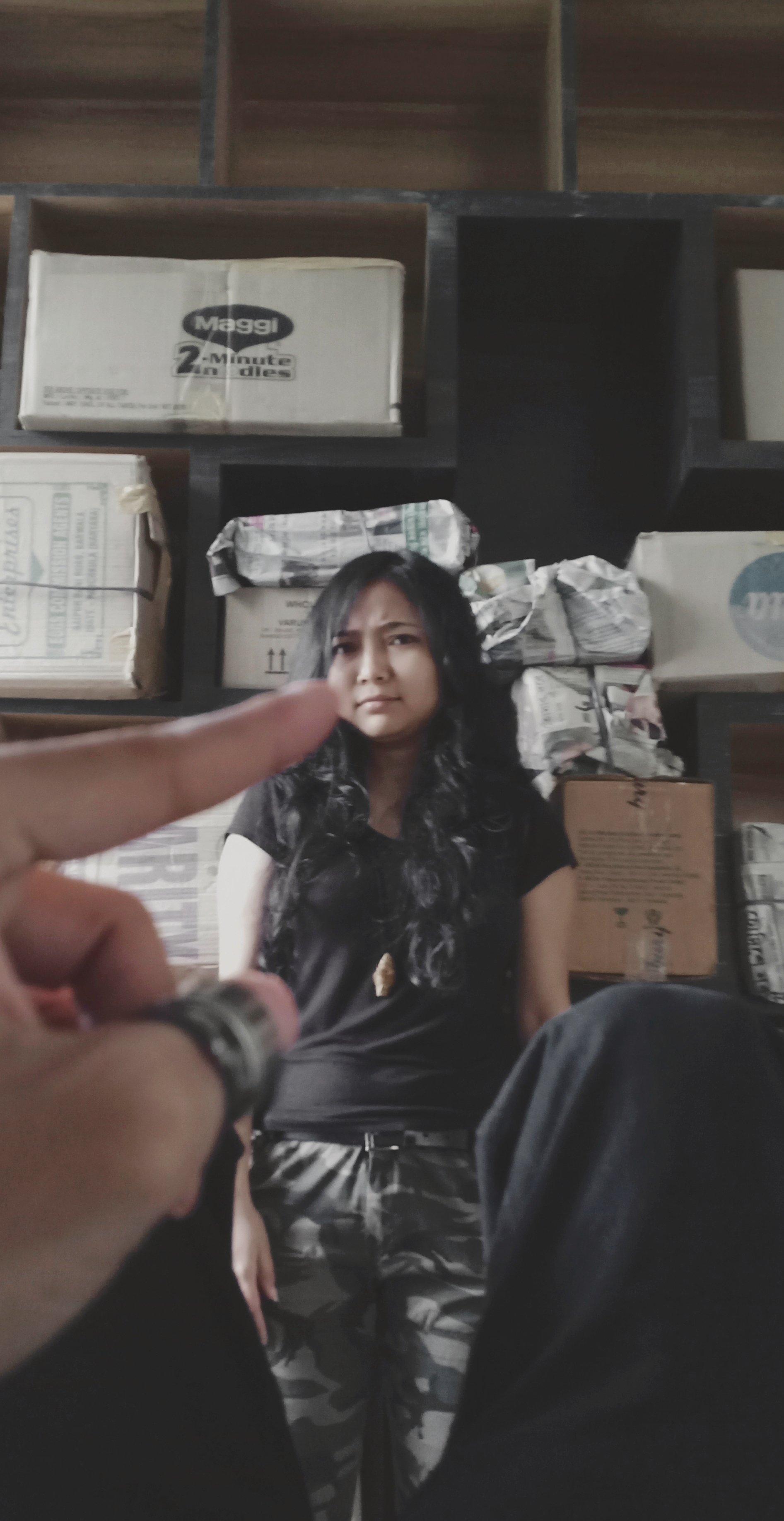 Playing and fooling around her... 🙈
I love her...⛄🥔⛄
She is my potatoe 😘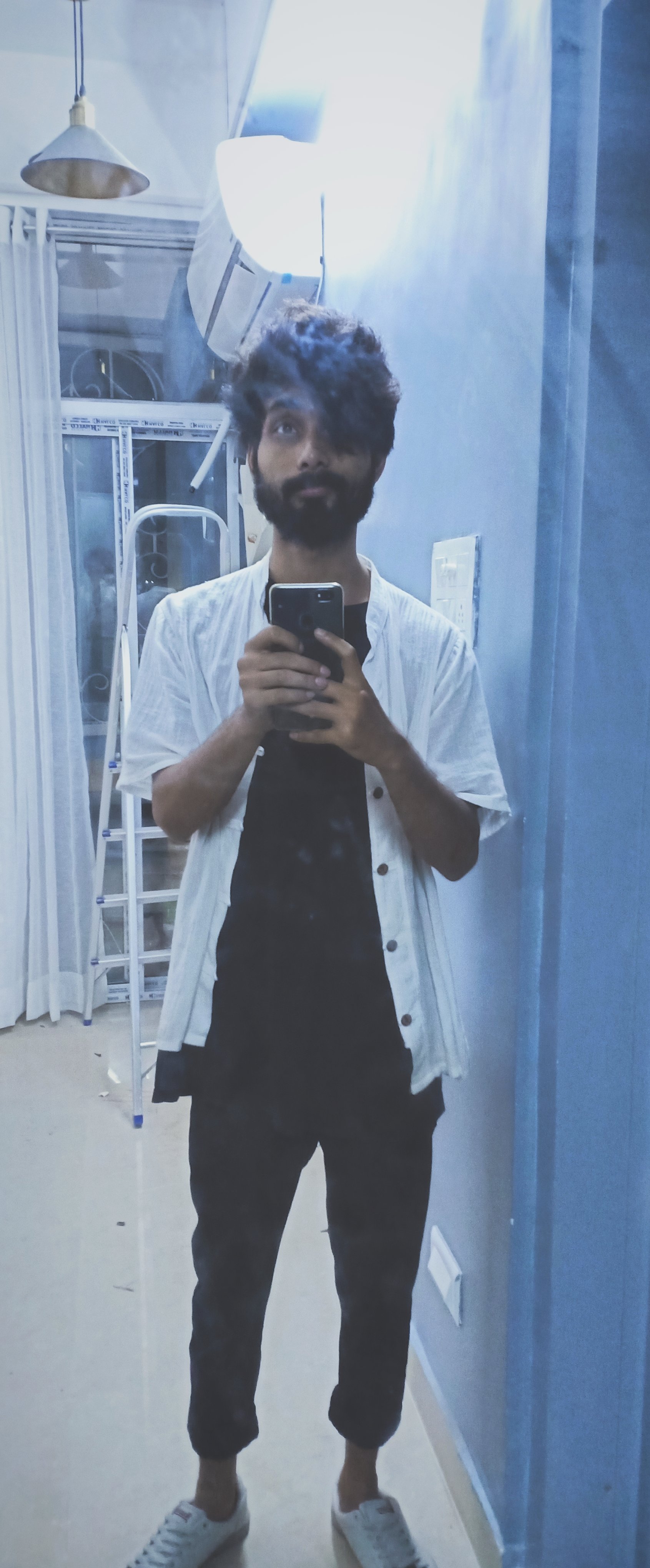 Phewwww... that's me..just a smuck! 😎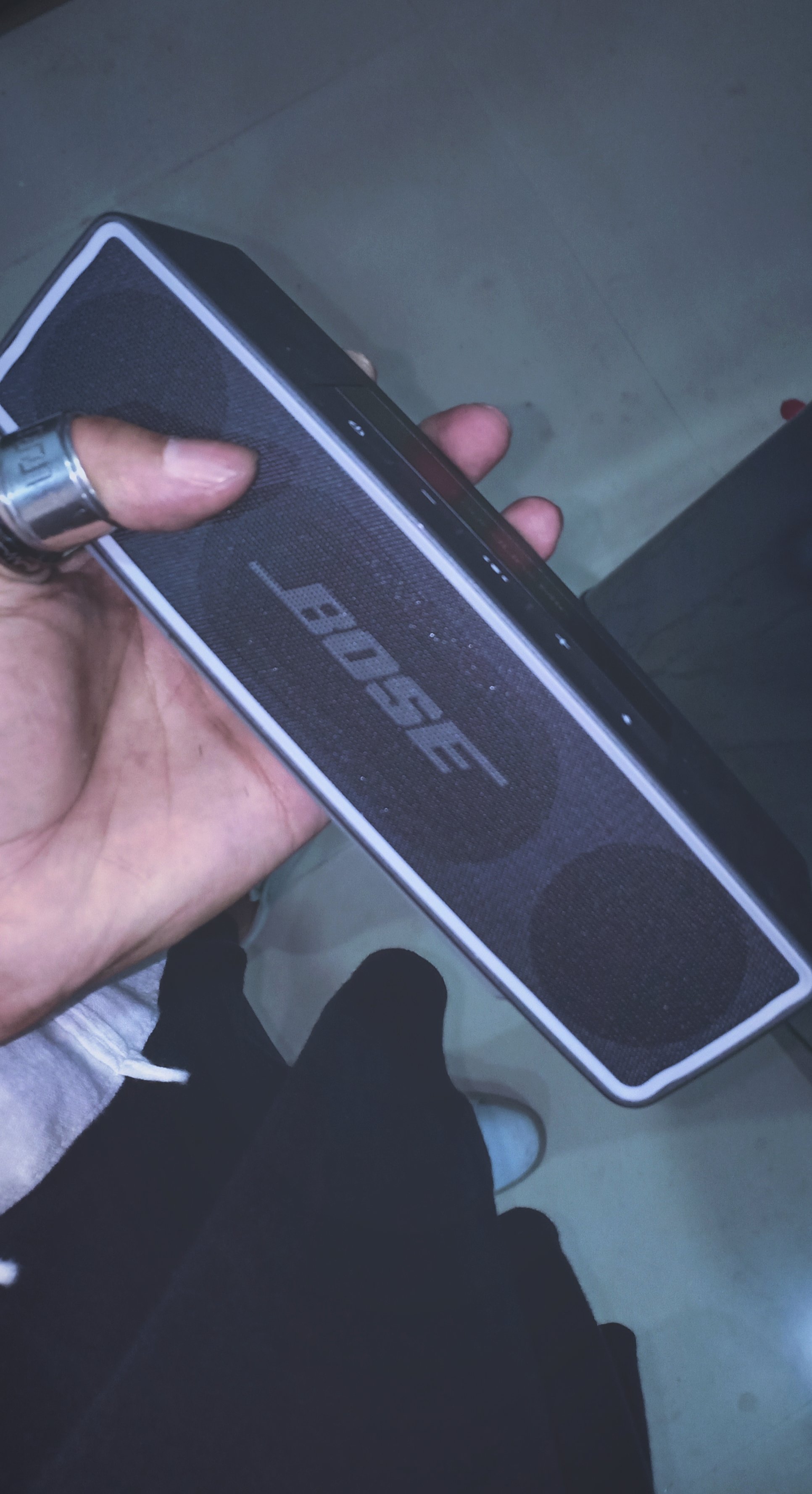 Wait..!!!
See what we found..her cousin unwrapped this #Bose beauty...we tested it and played some sick beats..it was dope...yeah it was...the sound was perfect.
Still looking for some more snaps!!??
Sorry...I couldn't take the perfect ones today..as we were too busy around the mess..we literally had no time..still I managed to click admist the huge mess and chores.
By the way...we managed to finish it to some extent...so that she and her family can stay there today onwards...did the basic stuffs.
It went uptill evening...and we stopped at about 9pm..
After that.. went out to have some food...
We went to 11th Avenue.. (as usual cz that's our favorite sweet little spot)... and had some green tea..bannana shake and spaghetti.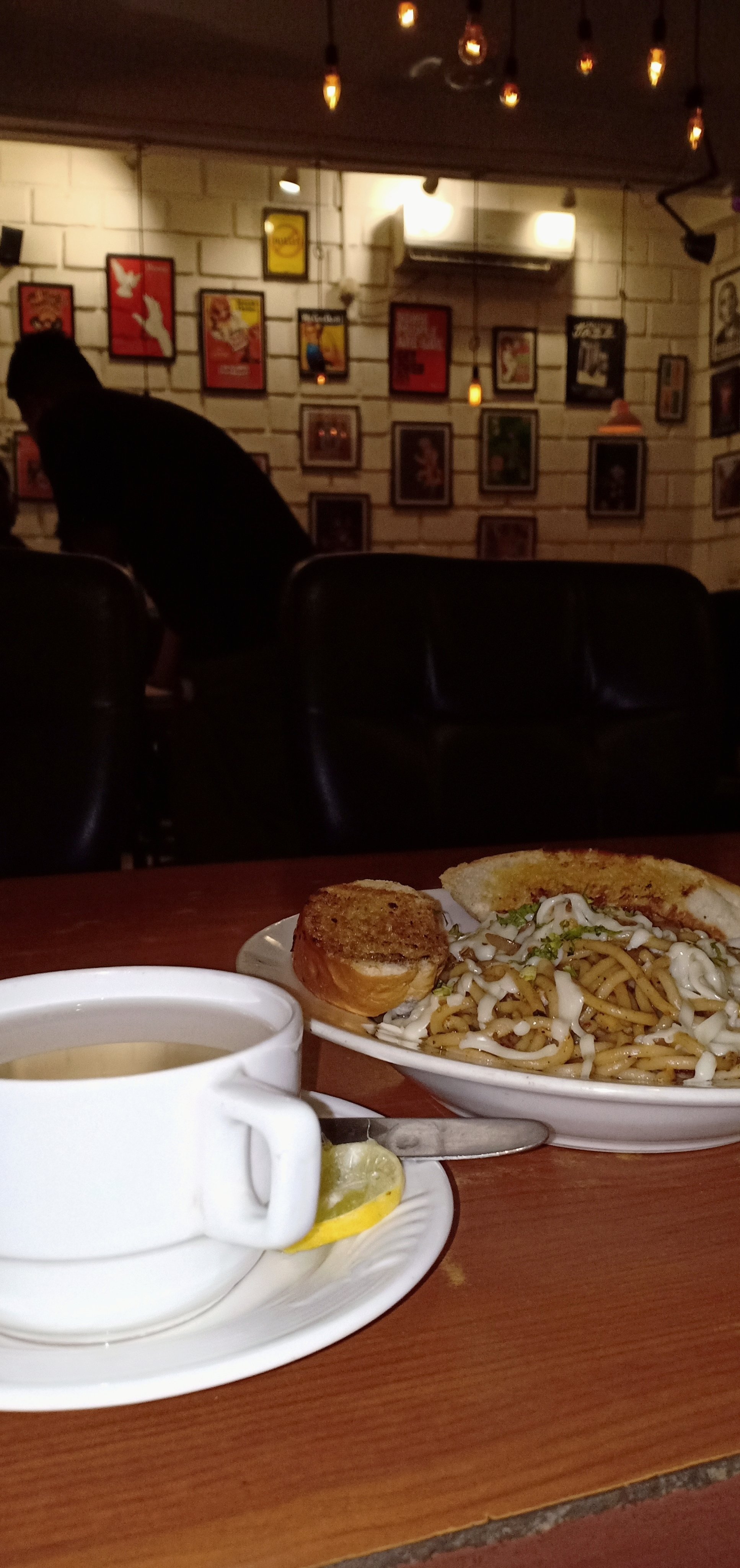 She had the green tea 🍵...whilst I had the bannna shake..and yes we shared the spaghetti.. together 😊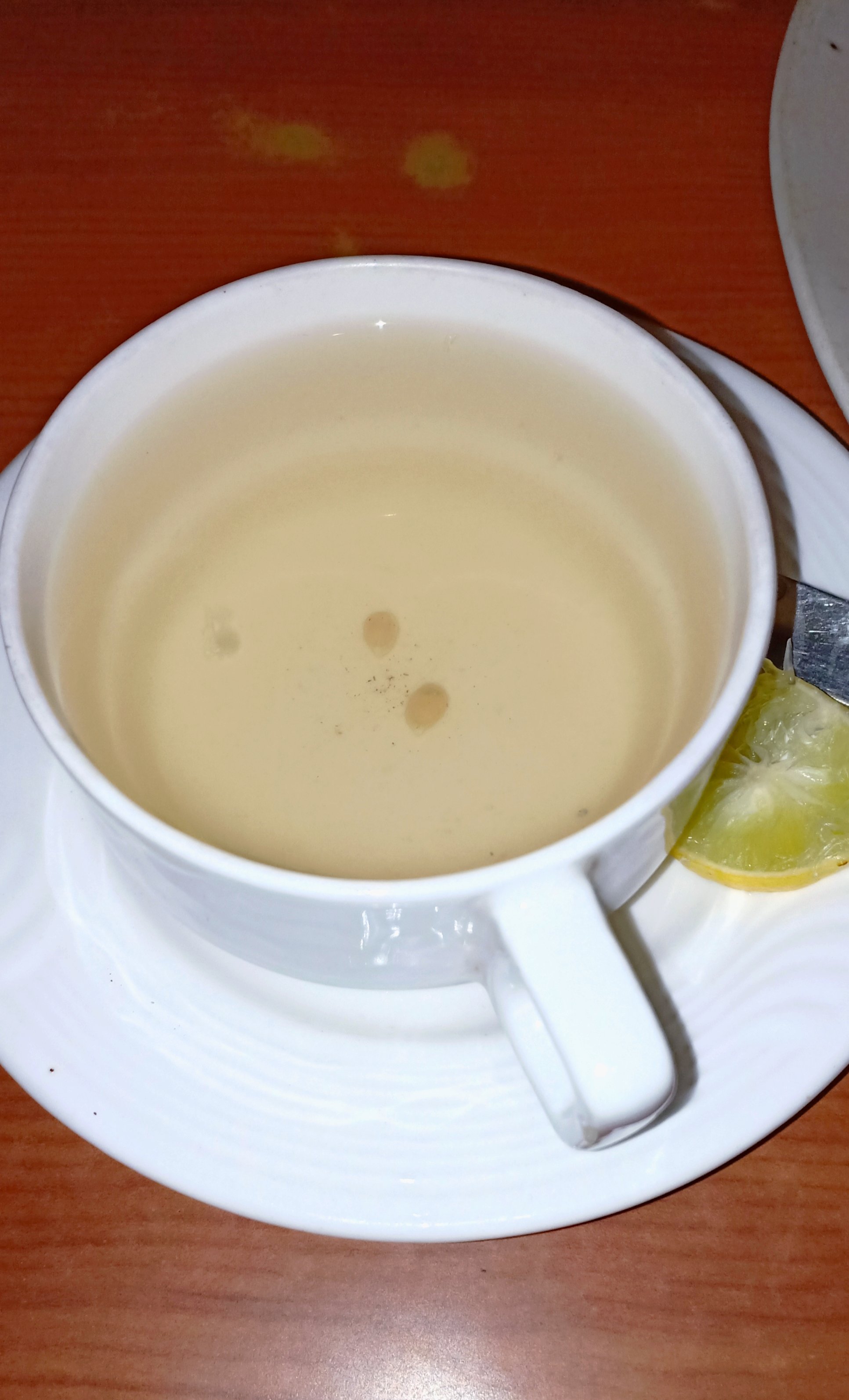 That's her green tea..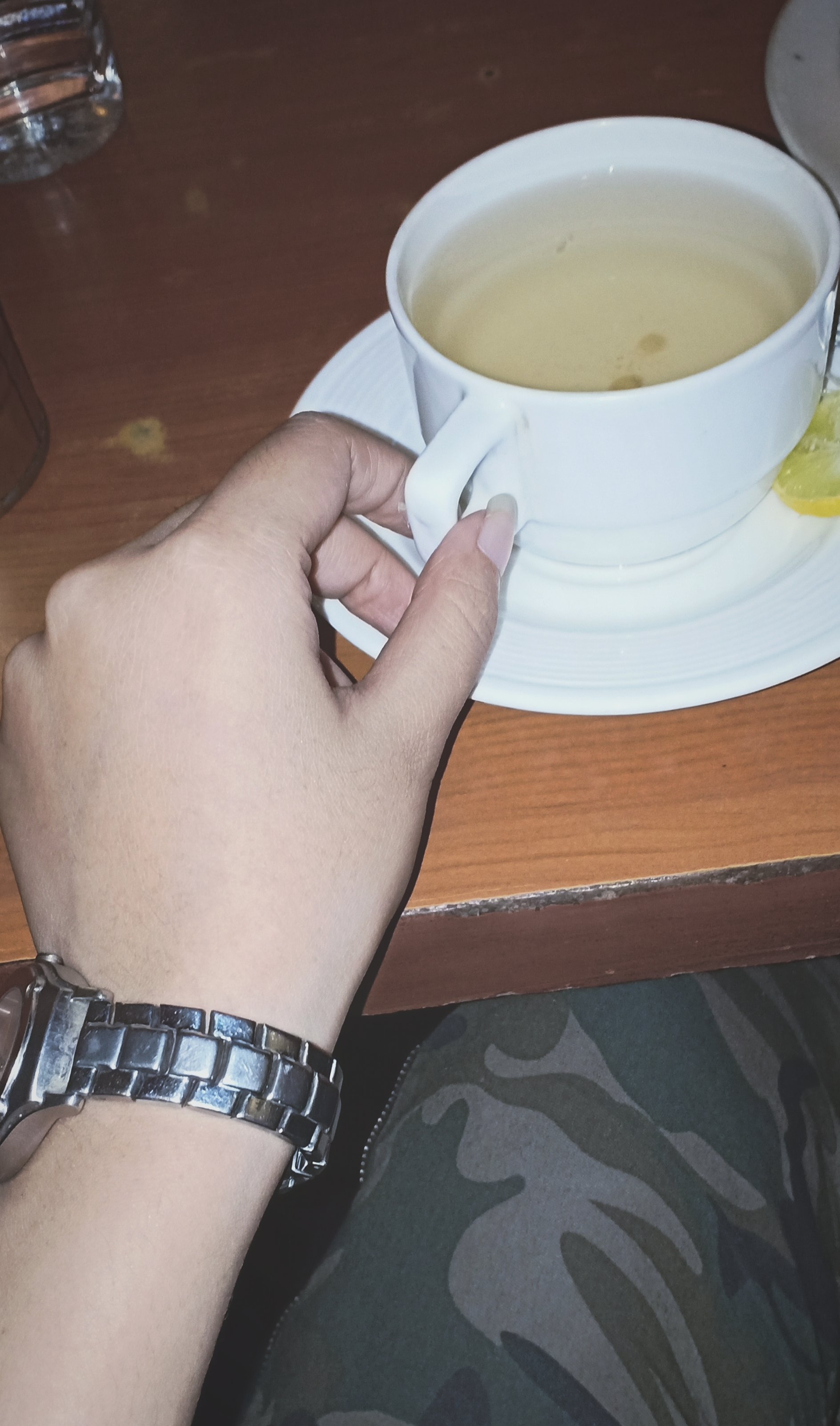 I had the bannana shake real quick for a power burst...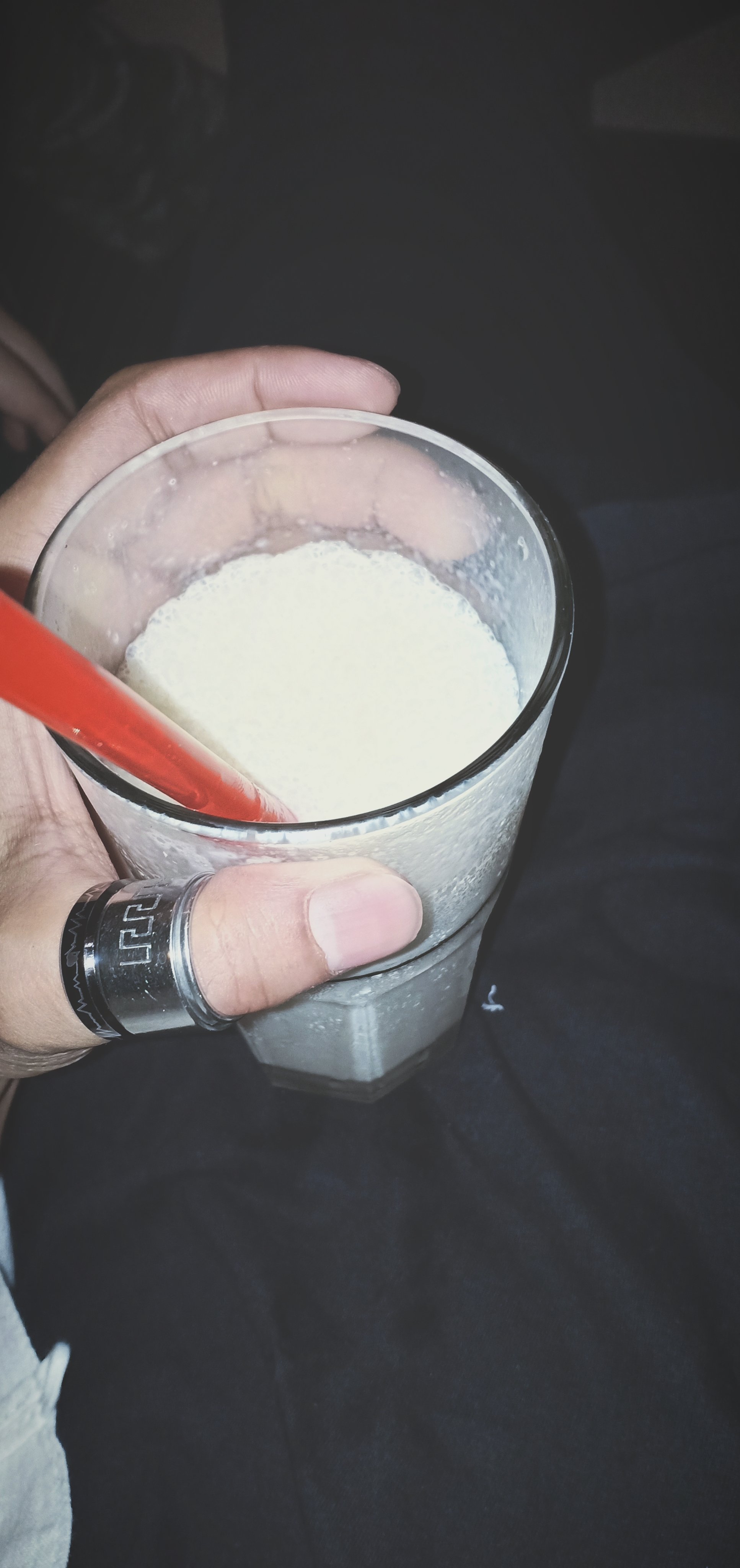 That's us...yeah I look ugly..she is pretty..and cute..and adorable and. . . . . .sshhhhhhhh let's stop.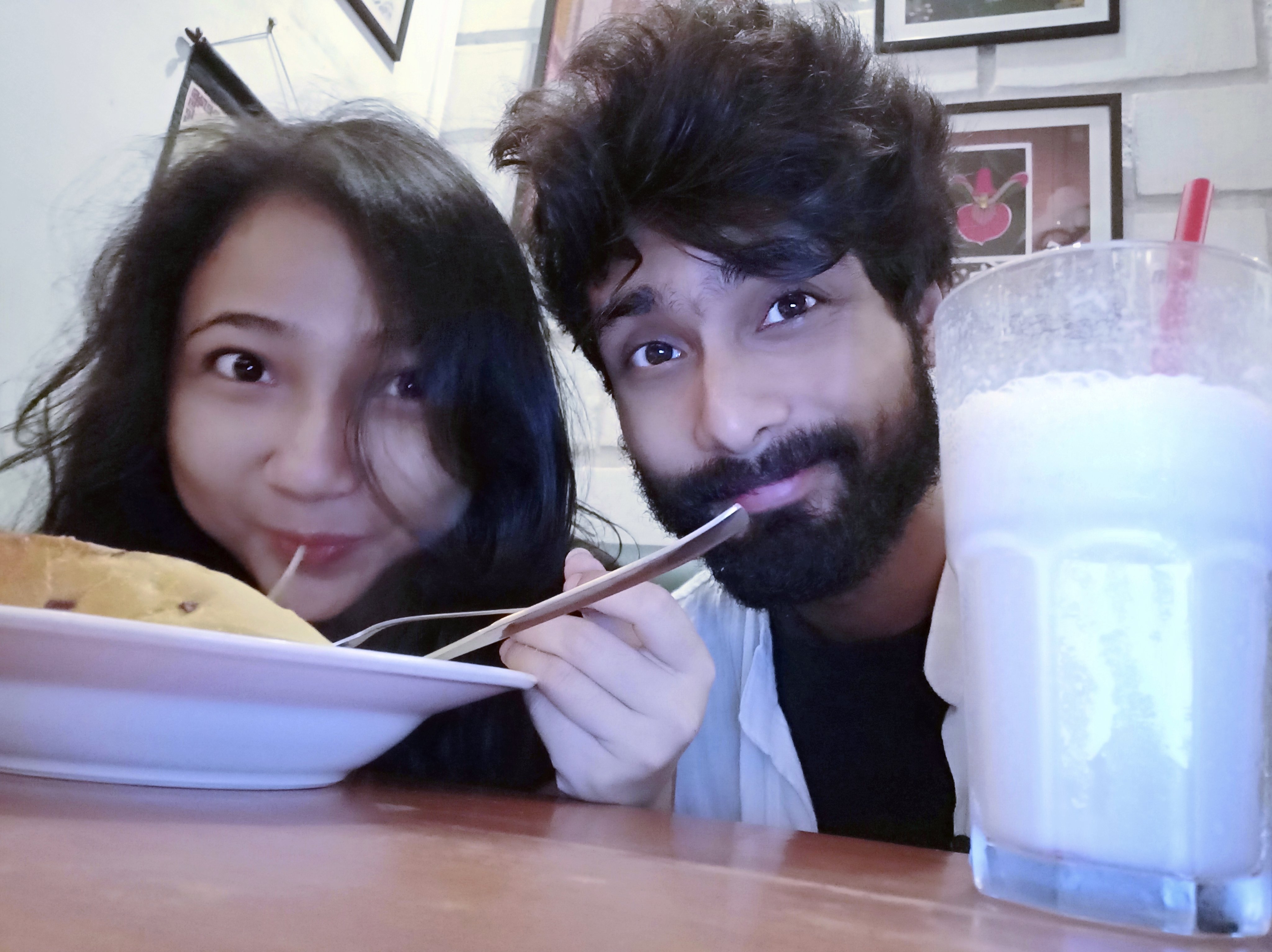 Long story short...we went back to her new place..after we bought some food and other basic supplies and amenities..
And yeah bought a few more packages from her old place as well...
So..finally we rode back to her apartment...in my scooty and left her with her parents...and bade a goodbye...looking each other in our eyes (with a promise to meet again soon)....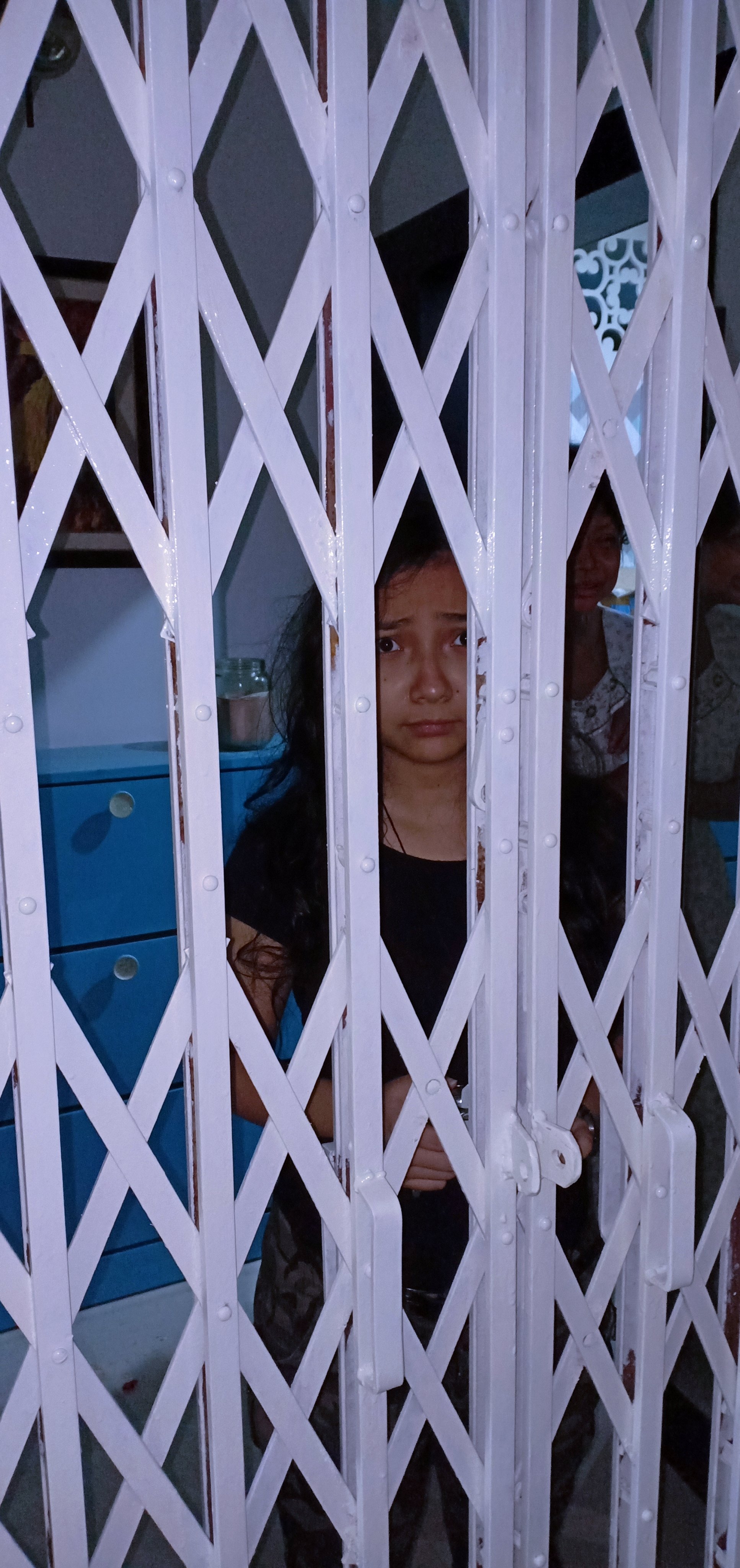 Lol..I clicked it out from her place..she looks sad 😥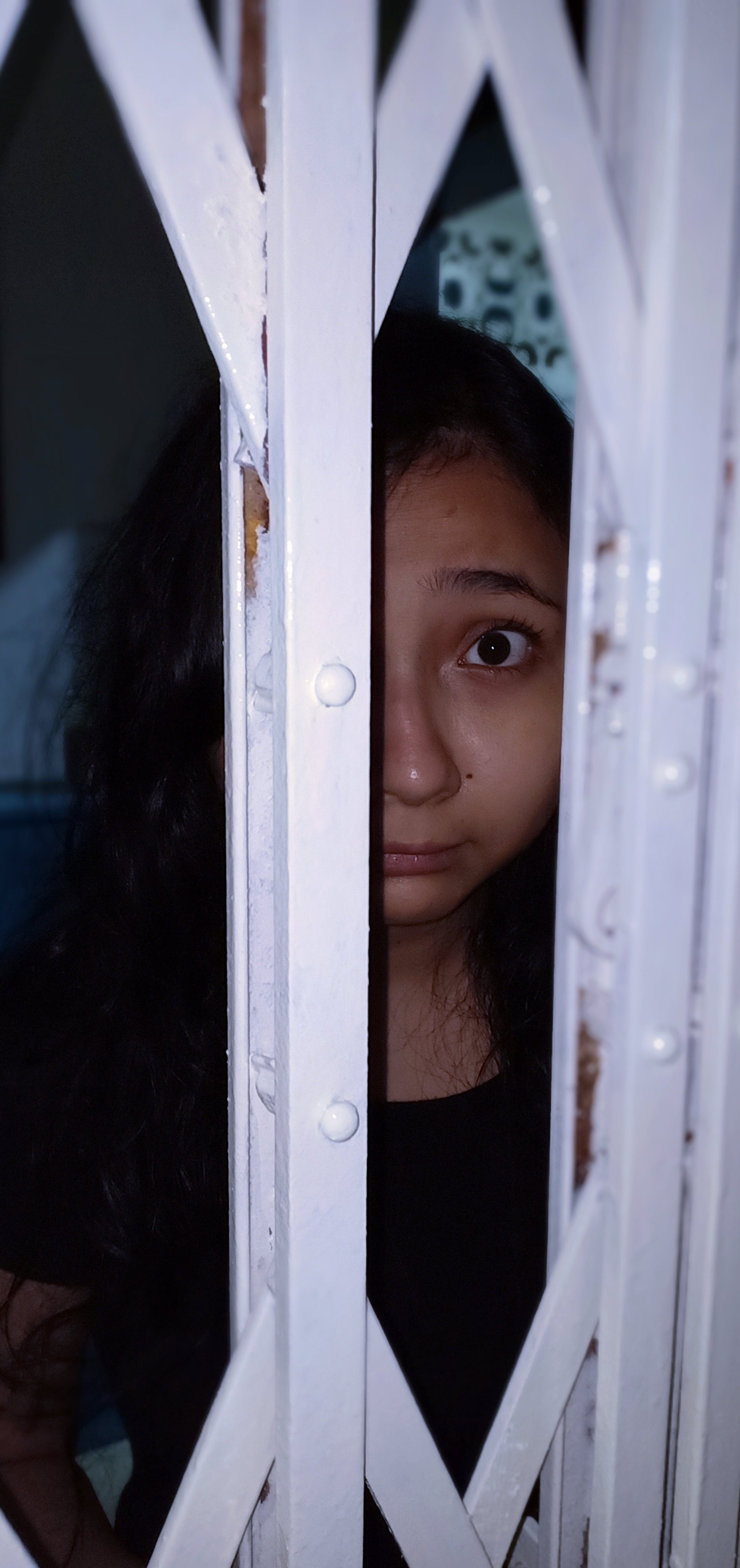 She looks real sad...like sad sad 😥 😥😥
Anyways...you know what...am writing this post hooked upd in the phone with her..she is asleep..and I am finished with this story.
Haha..she will wake up and see it...and may be angry at me...lol 😂
Anyways..I love her...
She is the only one who taught me to love myself...(I dunno why I said it...but it means a lot to me...)
....and that made me love her more and more
Sorry guys...if I pissed you all up with my hanky panky story.. can't help
I think we help each other...a lot..fight as well..learn from it..and grow...
Love is beautiful.. let's grow with it!
With 💗...
... #ilLusivesAm