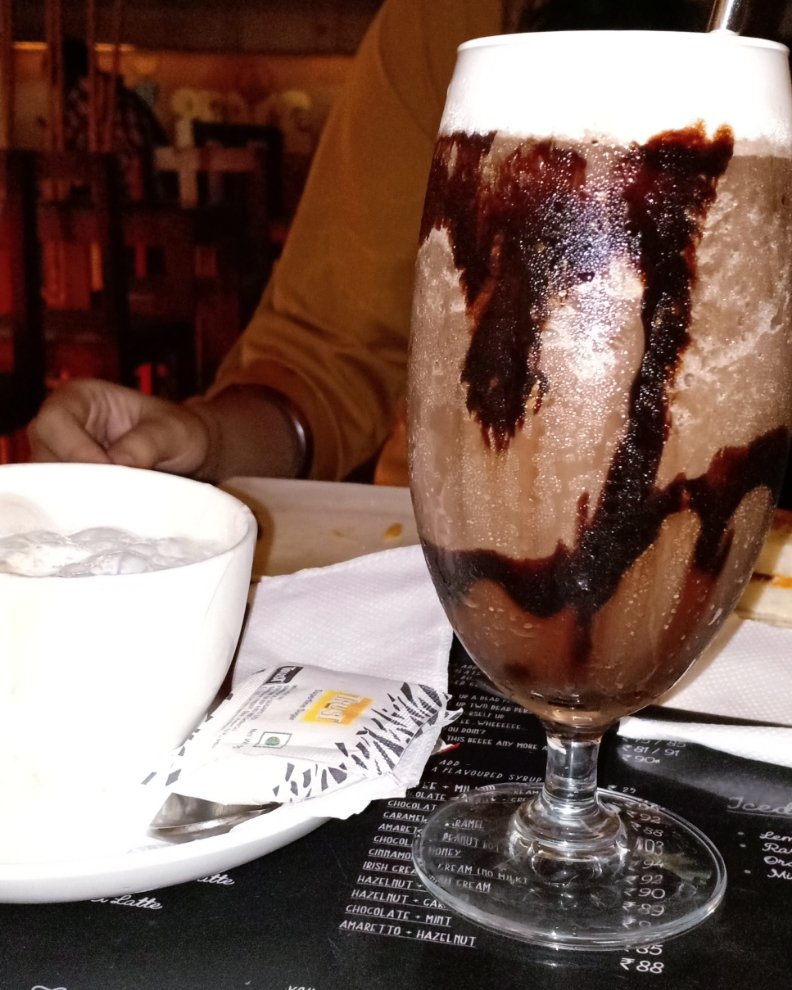 ---
Well..we just went for a ride..and went to a cafe called "Strawberry fields". We tried this Blackforest Frappe and a Cuppacino with extra cream on it. It was refreshing and delicious as well.
We had some chicken Sandwiches as well..with the cafe.
The weather was damn cool..and so was she. We had some great moments...
We fight a lot..and smile a lot too... 😉
⛄⛄⛄
With 💗..
... ilLusivesAm
---