Watching dad paint the house for the coming Chinese New Year
The last time we painted the grill was 10 years ago. I remember because I was 16 when we renovated the house. Today, dad decided to go with some "special effects paint" (idk what's the exact name of this type of shiny paint) to make the grills look somewhat antique.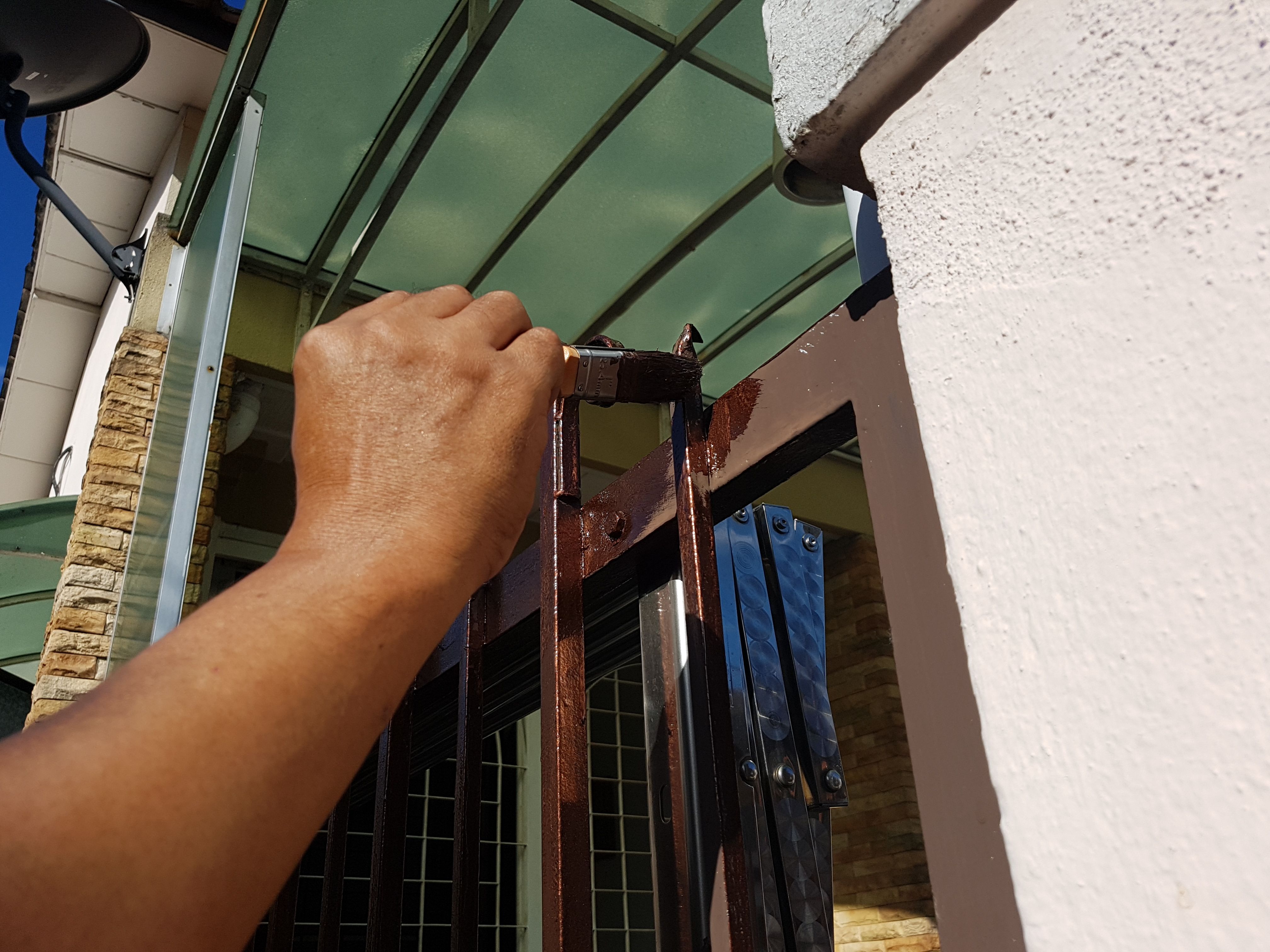 Not sure if you can see it from here. Our grills and gate are going from boring brown to bling bling bronze.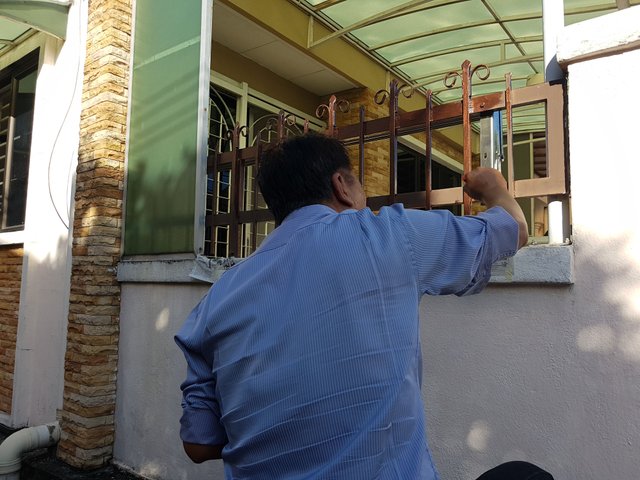 Painting it ourself because we need to save money. One litre for RM40 only.... just got a tin from the hardware shop, pour a bit into container, and start painting.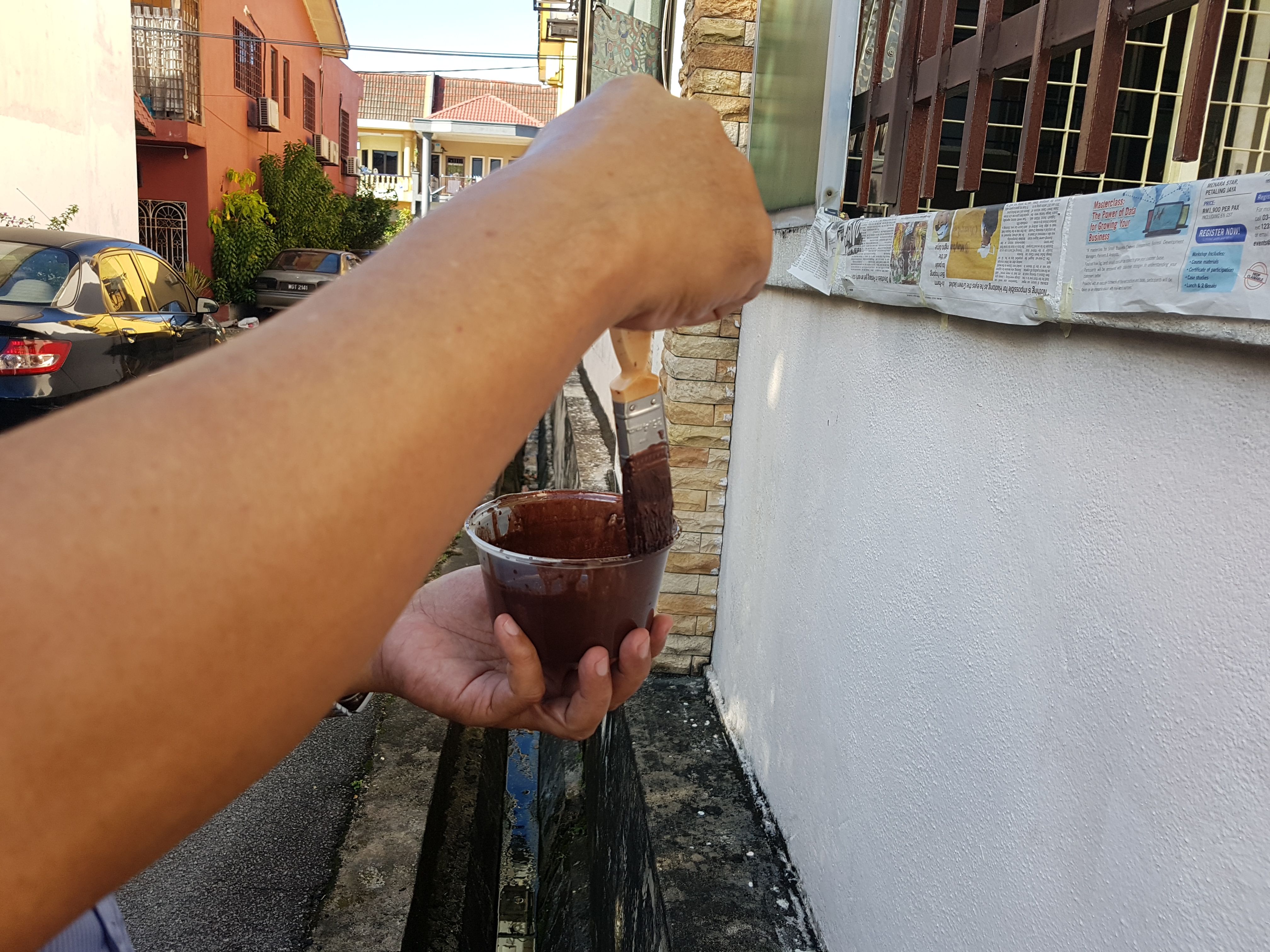 New year new grill btchessss ✌