In the night of the tremendous hijra in the cover of Dhaka
Roads, lodging, shops, where there is nothing new in taking money from Hijaras. But people would have been happy with what they had done before, hijara.
But they have been torturing people in the nose of the law enforcers by using the common people's sympathy for the money. Tremendous panic in the elite areas started from the para-mahalla. As a result, the city dwellers have become helpless.
There are many fake hijra too. Their main purpose is to make money by scaring people. Because of this, these migrants have been involved in various types of crime including extortion, drug trade, prostitution and discrimination.
A bank official, reluctant to disclose the name, told BD 24 Live that on the way to Motijheel, a group of migrant workers demand money every day, and if they do not want to do so, they will not be able to hear it.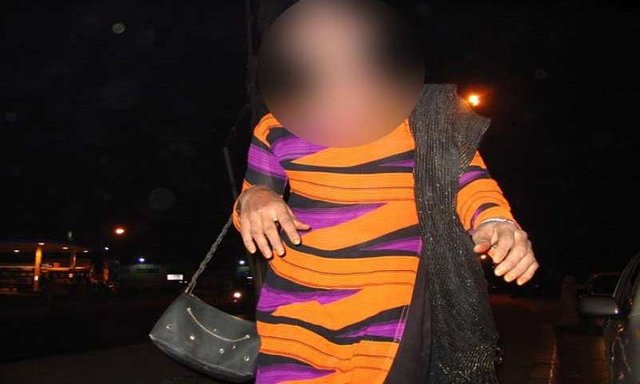 Meanwhile, the busiest roads in the capital have seen the hijra in the eyes. Among them, people traveling on various roads like Farmgate, Dhanmondi, Gulshan 1-2, Banani, Manik Mia Avenue, Bijoy Sarani, Kakrail, Kamlapur, Shyamoli and Uttara are not able to escape from them. Besides, there are many roads in the capital, where the hijraadara standing standing. As a result, pedestrians are being harassed in different ways.
Journalist Masdur Rahman said that the way the hijraas are harassing the people of the country including the capital, it is really tragic. But I thank the present government because this government has made special arrangements for the hijras. They recognized them as a third gender. Since the government has recognized them socially, the government should make arrangements for their employment. Then I think that ordinary people will be released from such an intolerable loss of their (Hijraad).
Additional director (planning and development) of the Department of Social Services Abdur Razzak Howlader said, "We are conducting various programs with the Hijraad." But they are enjoying the benefits of the SamajSheba Department, and going to the streets is going to engage with various obstacles, including extortion. But we are conducting mobile raids for them so that they can not be disturbed by the streets. But still they are becoming desperate.
He further said, we are trying to utilize the hijraad training through various training. We are the elderly allowance to them, and the present government also has a lot of work with them.