The Blacksmith that makes Samurai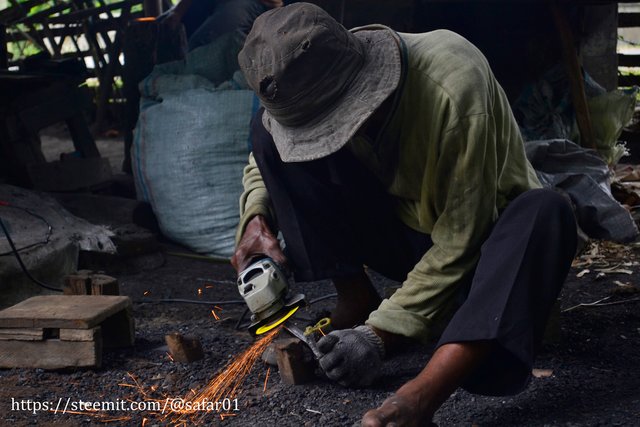 Hallo steemian's on the occasion of this day, I tried to explore the lives of the blacksmith in a village society whose majority is working blacksmith, the village was named "Gampoeng Pande" located in the eastern city of Lhokseumawe Aceh-Sumatra about two hours drive from the city where I live .
Towards this village is very nice we could see community activities there are day-to-day work as a blacksmith who makes a variety of equipment such as community needs, knife, machete, a hoe, and also they make swords as a collection of some people who ordered it.
Today I had the opportunity to visited them and see directly the activities of the blacksmith's long they do. I was surprised when he saw a wealthy old man is still strong to hit the wrought iron in the fire is so hot.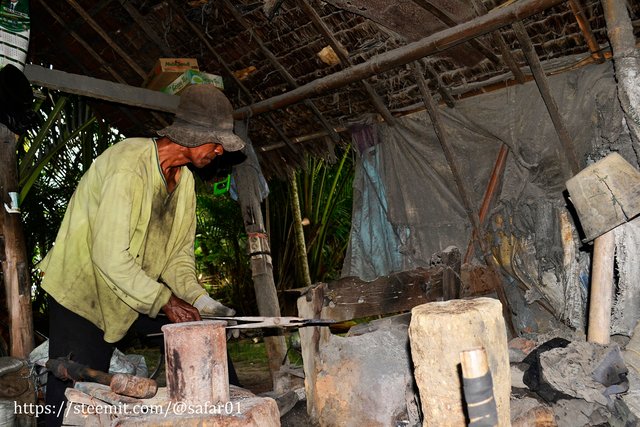 I try to approach and observe the activities of the old man who was making a samurai sword a sword that is so legendary in Japan, they forge with great caution and very thorough in order to get a good result.
This coverage I specifically for my post in steemit course by sharing stories that I went through day after day. while a blacksmith was resting for a moment I had a chance to talk about their income in iron forge that made the sword.
Name blacksmith who are old are Munir he was 57 years old he is day to day helped by his son who was 17 years for forging iron, the work they have done when they were 10 years of age are the inheritance of their parents as a forger of iron.
They get paid $ 20 average of the results of their work, it's very little income but they were able to turn their family, without complaining they keep working as a blacksmith who provide various public purposes.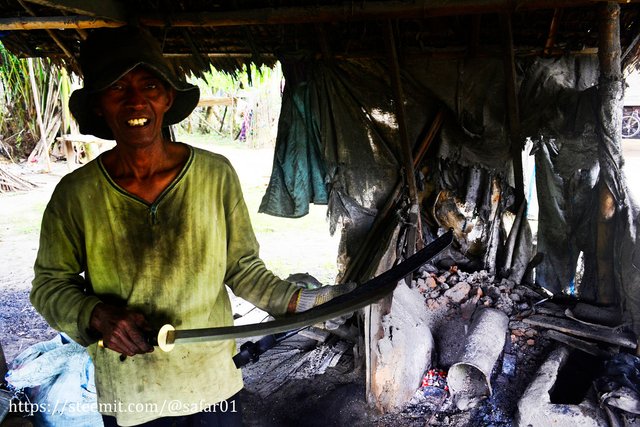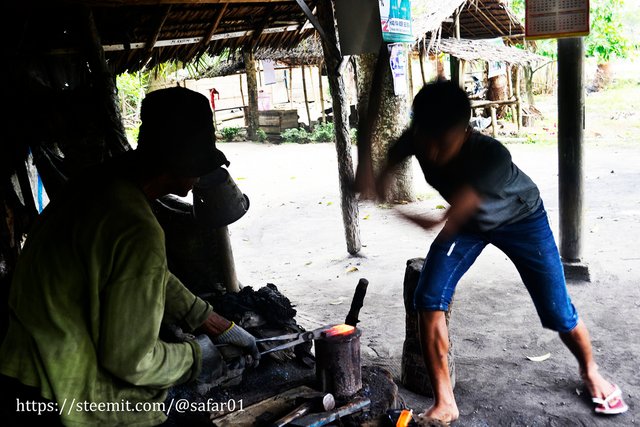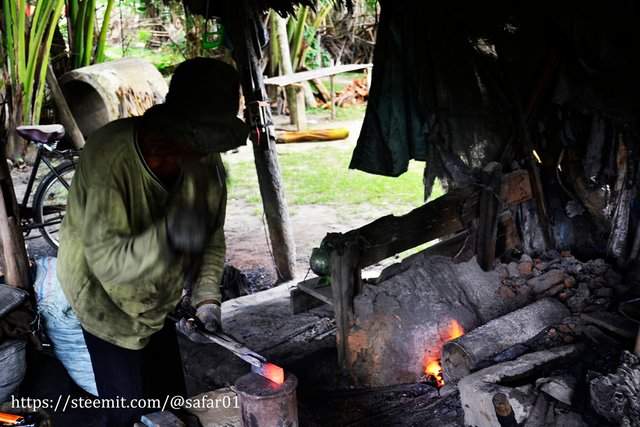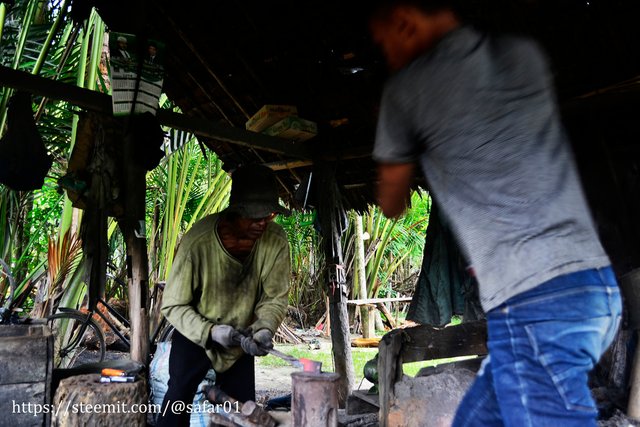 ---
---
Thank you, if you like my story you can follow me @safar01
---
---
---