Do you believe in ghosts?
Do I believe in ghosts? I don't know! I thought I knew what I believed, but today I am not so sure. Let me begin by explaining what happened when I searched for an ordinary end of the summer activity to do with my daughter.
We live in a small sleepy southern town, and we usually have to travel a bit to find something to do. So we ventured out to the town nearest to us, which is Brooksville, Florida (another small sleepy southern town). After driving around for a while, we thought that there was nothing to do in Brooksville until we came across the May Stringer House Museum.
The house is a beautiful Victorian home built in the 1800's (158 years old). We decided to take a guided tour and luckily I had brought my good camera and was able to take some great photos and capture our experience at the house. Make sure you look at ALL the photos!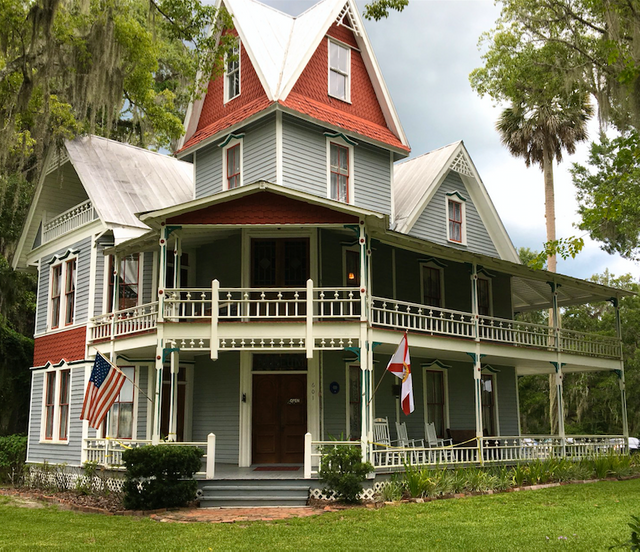 May Stringer House
Information from the May Singer House Museum website:
http://www.hernandohistoricalmuseumassoc.com/aboutus2.html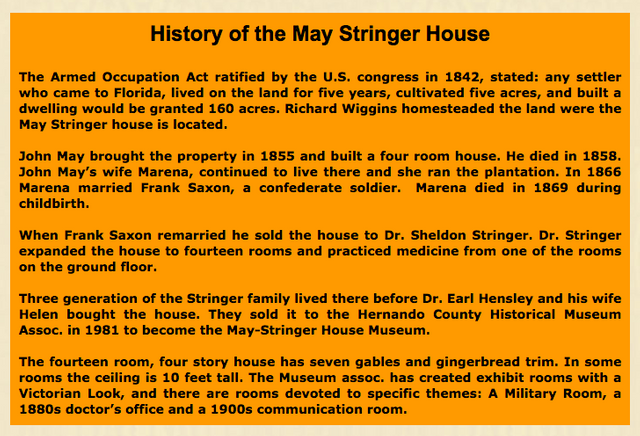 What they don't tell you on the website is that the house is supposed to be haunted.
At the beginning of our tour, we were told about the ghosts. There are about 8 to 10 of them and some are buried on the grounds. The most well known ghost is Jessie Mae, a three-year-old child. Then there is her mother Marena, who died during childbirth (both are buried on the property) and several other ghosts.
One ghost they have named Mr. Nasty. Mr. Nasty lives in the attic and does not like people (specifically women). They said he pokes women. The woman tour guide said he had poked her several times. My first thought was, and you are still working here?
So we toured the house with our guide, and I took a lot of photos. The photos below will give you a sense of what the house was like.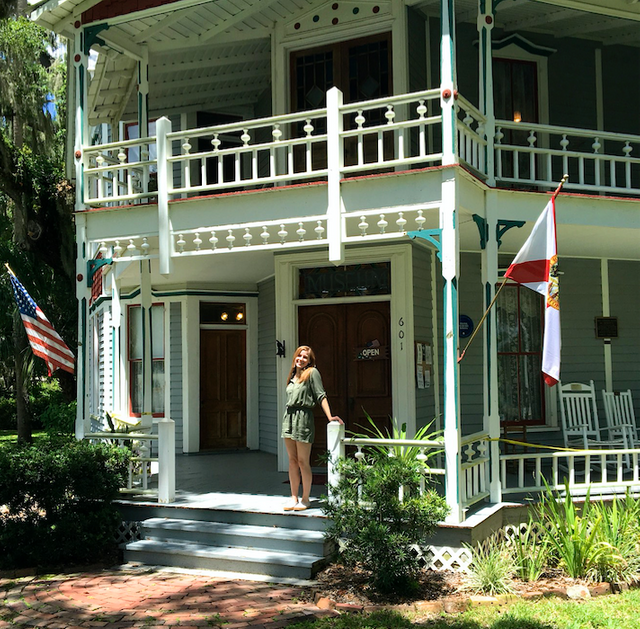 This is my daughter Holly in front of the house. It started out as a sunny day, but then the clouds rolled in.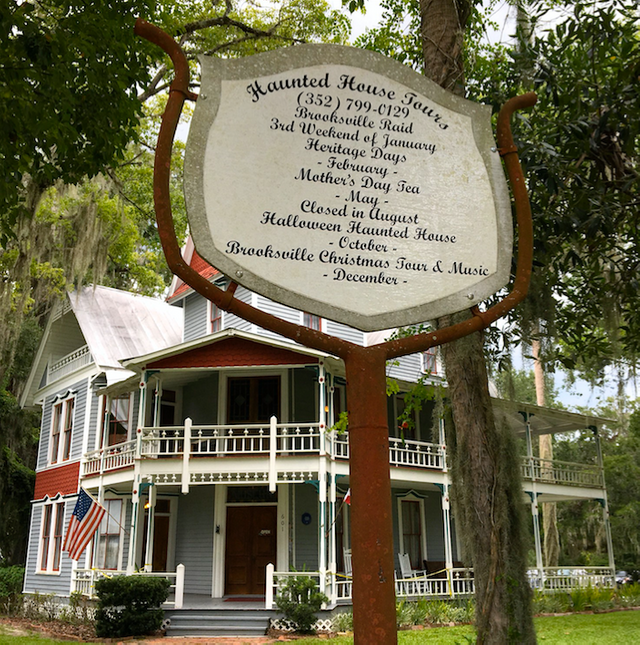 The guide told me the tours are very popular. They are especially busy around Halloween.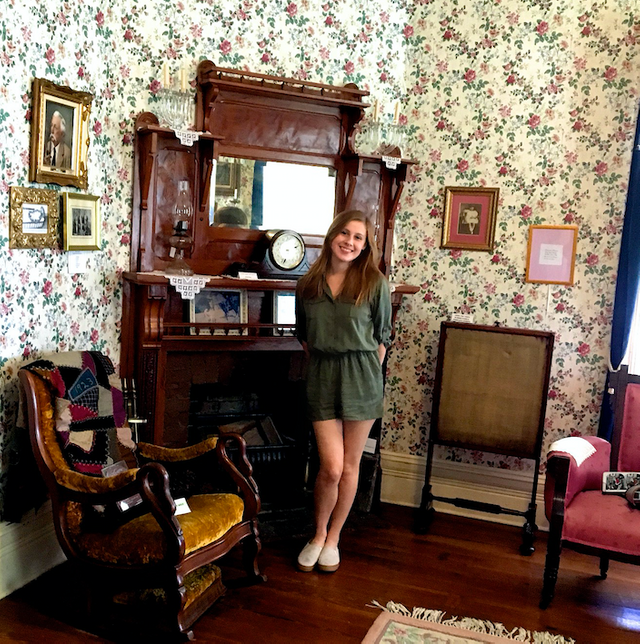 Holly in the parlor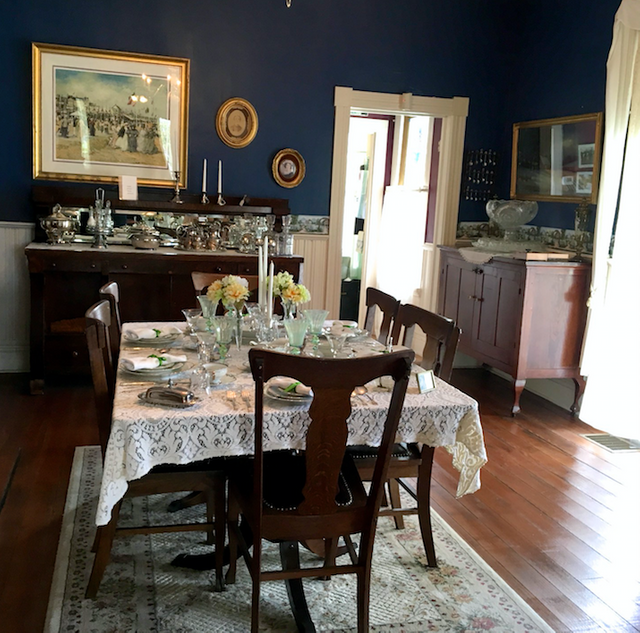 The dining room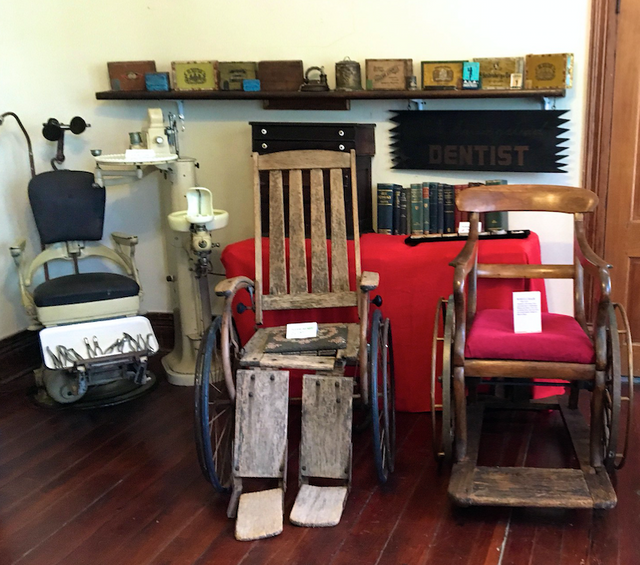 Doctor's office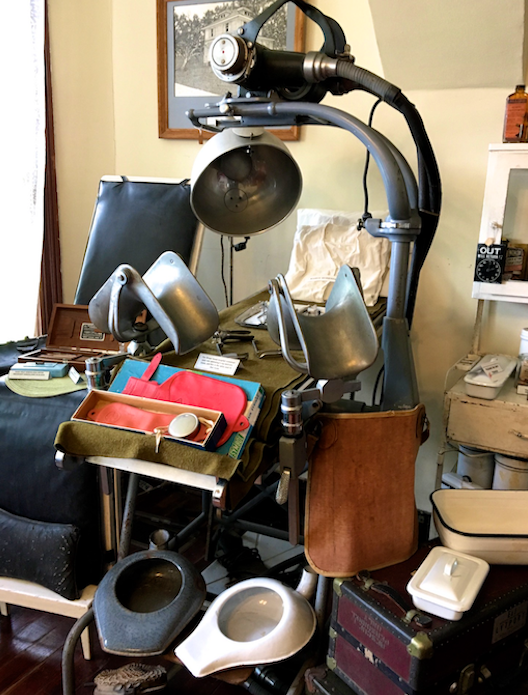 More of the doctor's office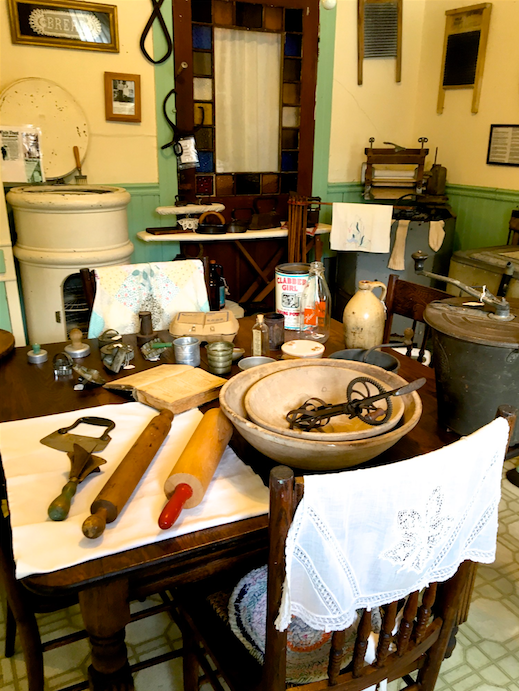 The kitchen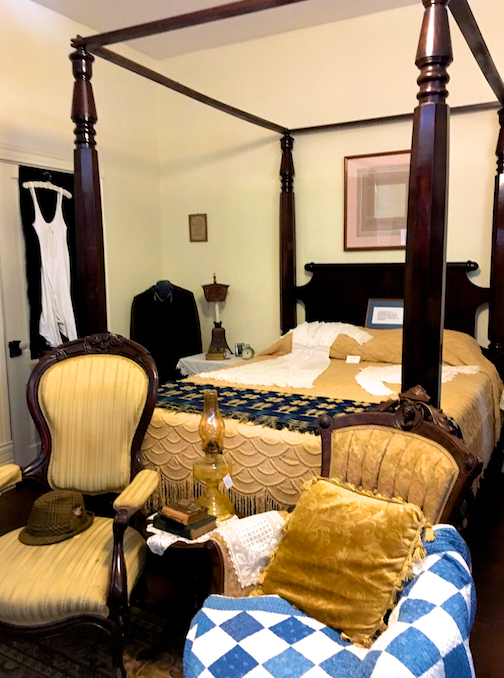 Master bedroom! I really liked this room.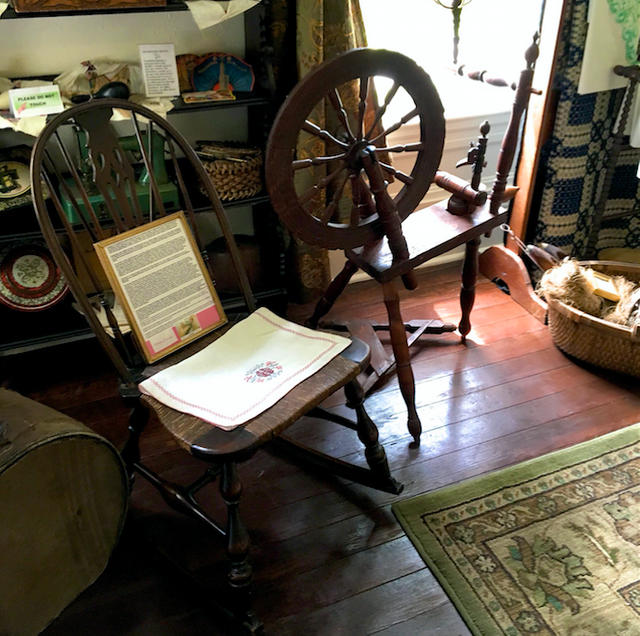 A new bride was required to learn how to use the spinning wheel.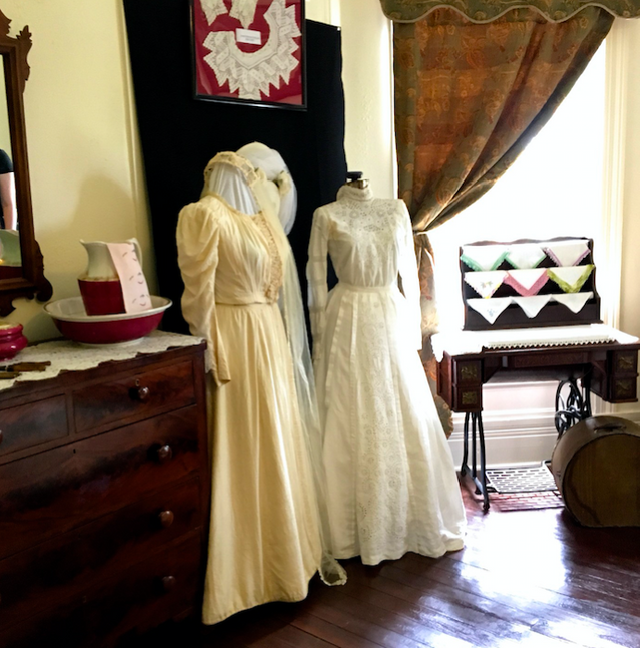 Dresses in the bedroom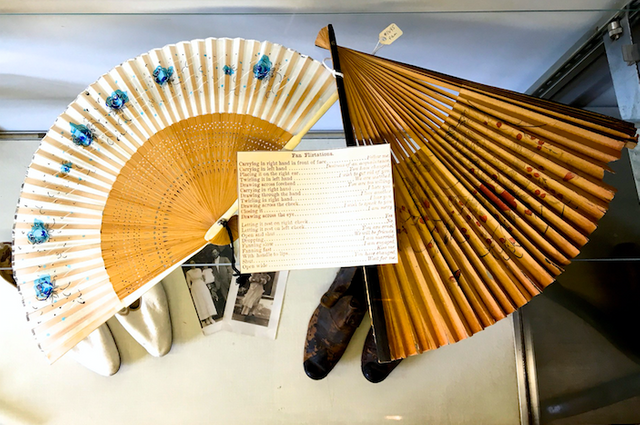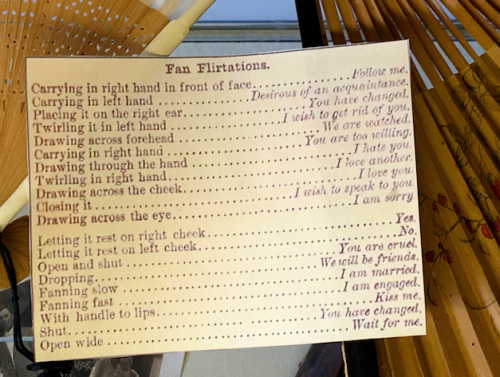 Fans
It is very hot in the south, so women used fans. What I didn't know is that they would send signals to men with the fans because dating rules were very strict and they were always being watched. I wonder how long it took for parents to catch on?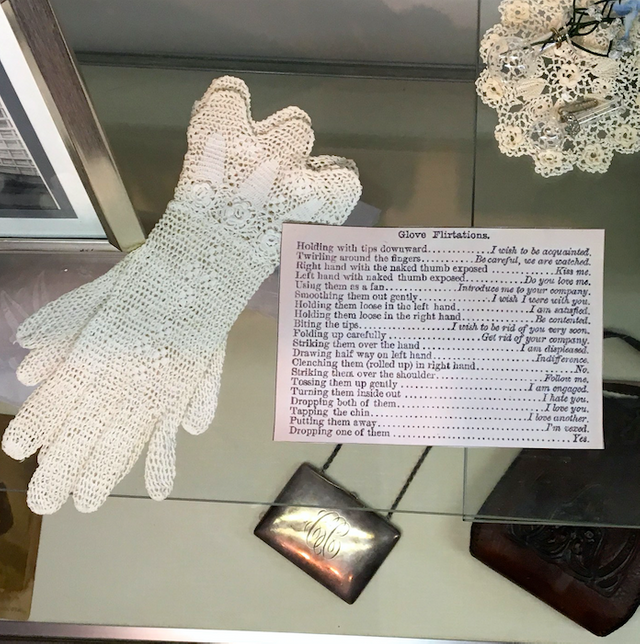 Warning! The photos start to get a little creepy!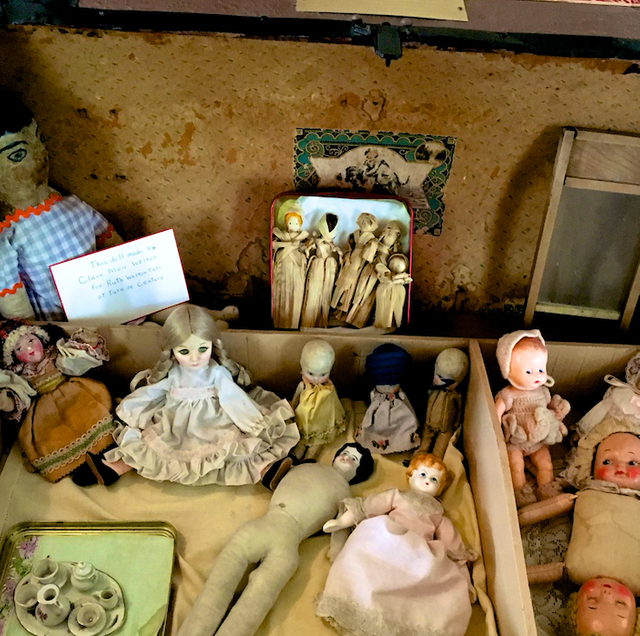 Jessie Mae's dolls-I always get creeped out by old dolls.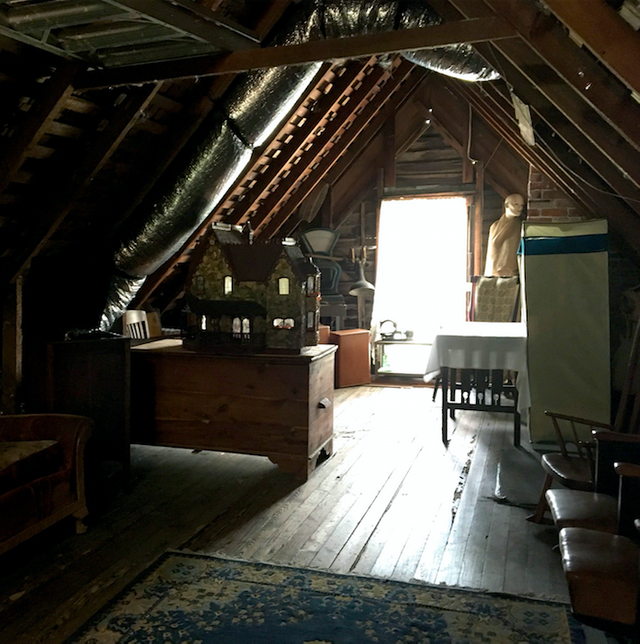 Attic photo #1
Remember, this is where Mr. Nasty stays.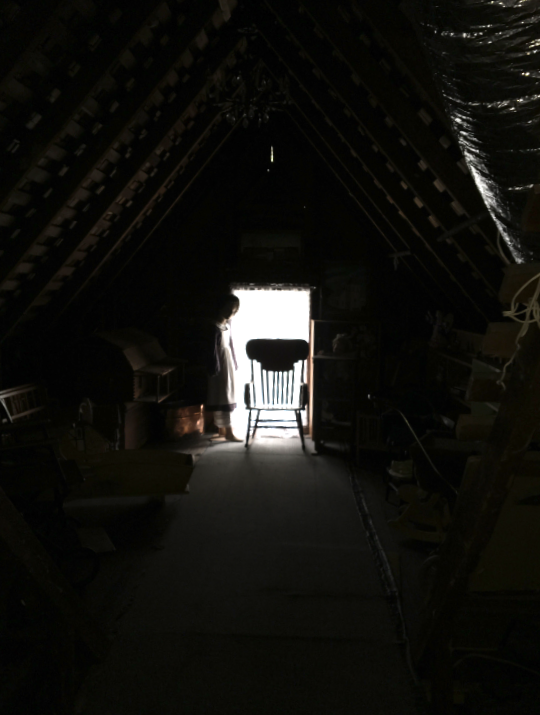 Attic photo #2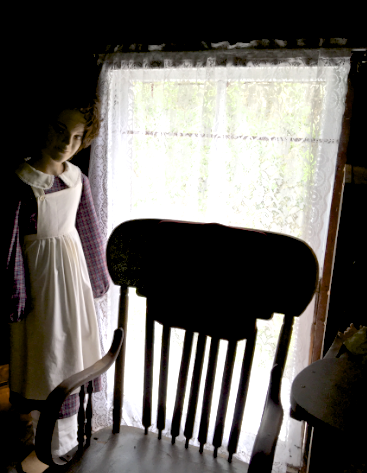 Attic photo #3
While Holly and I did find the attic very creepy, we did not experience anything supernatural. The guide said many people feel a presence; we did not. Actually, we did not feel anything out of the ordinary during the entire tour.
But wait…
Right before we were getting ready to leave the guide said to me, "let me show you the photos that a woman sent me. They were taken during her tour of the house." She had the photos on her cell phone and let me take pictures of them. She gave me permission to share the photos.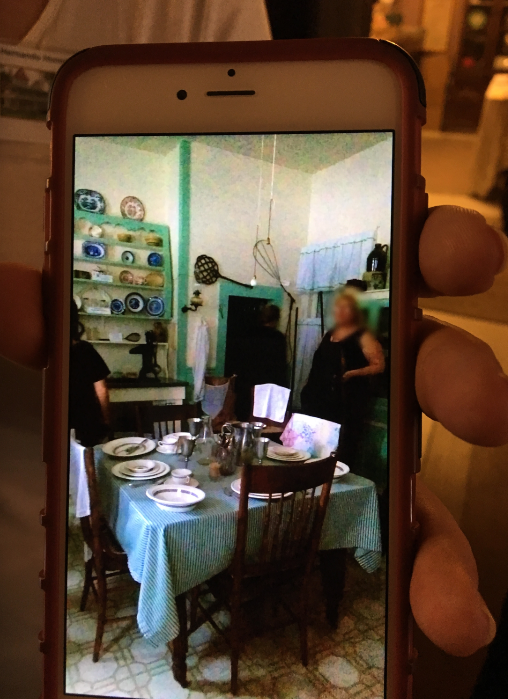 Do you see three women in the photo? Look really hard; they are there. The guide told me that the one in the middle, near the door, was not there when the photo was taken. They believe she is Jessie Mae's mother, Marena.
Here is the same photo after the guide attempted to make the ghost clearer.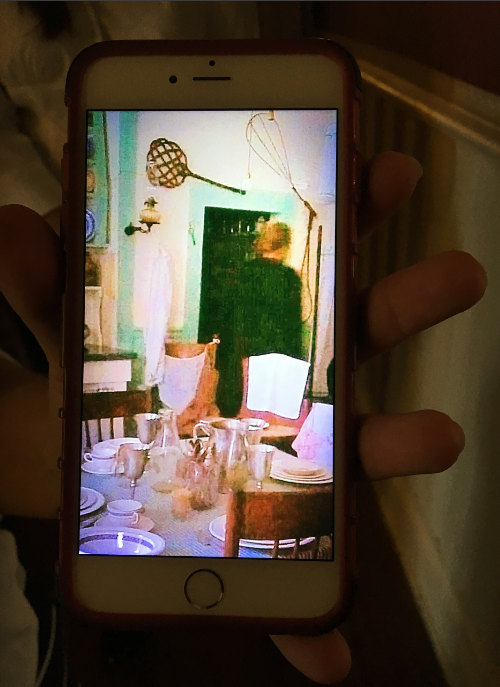 Then the tour guide said, "I have one more to show you."
You see the shadow to the right? Guess what that is? Yep, she said it was a ghost! Holly and I looked at all the photos for several minutes and did not know quite what to think.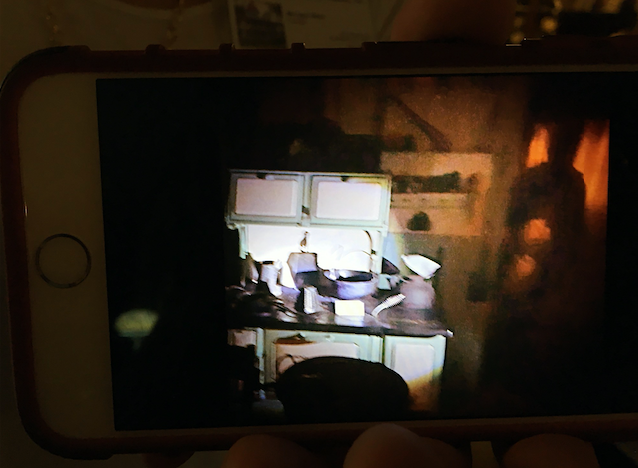 Now I come back to my question, do you believe in ghosts?
I still don't know. But my time at the house definitely made me think about ghosts more deeply than I ever had before. As I walked out of the house I have to admit I felt kind of strange and had a few goosebumps on my arm.
What do you think?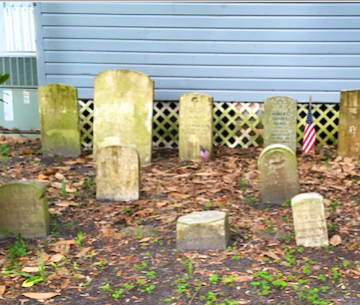 Need more information? Check these out:
Questions about ghosts and spirits:
https://www.reference.com/world-view/difference-between-spirits-ghosts-8e2ea3d5856297db
Ghost hunters at the May Stringer house:

Do you have a ghost story to tell?
Thanks for viewing my photos and reading my post. I think I know where I am going to be on Halloween. ☺
Sandra