smoking is a global health problem affecting nearly a billion people. It affects smokers but also non-smokers, victims of passive smoking. To stop smoking is to decide to take care of one's health and to respect the well-being of others.
---
---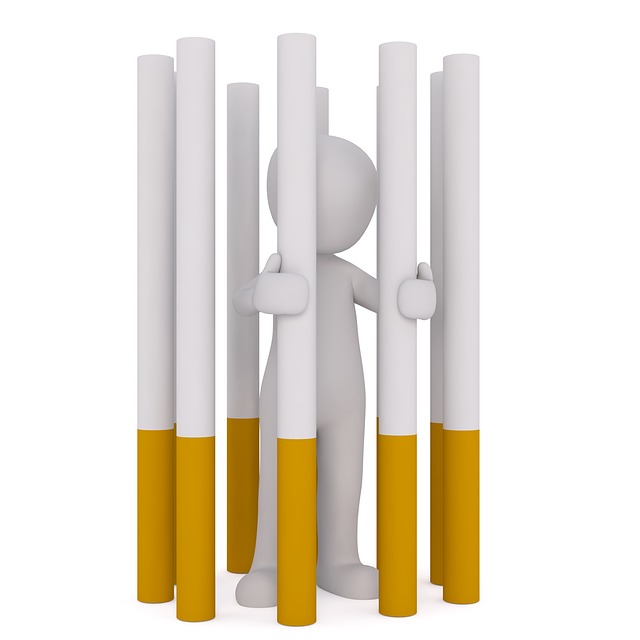 image from pixabay
---
EFFECTS FROM THE FIRST 24 HOURS

Very quickly, your heartbeat regains a normal rhythm, that is to say about 80 beats per minute. According to the French Federation of Cardiology (website), smoking increases blood pressure and heart rate. The latter can go up to 132 beats per minute under the effect of nicotine. Consequences: the heart and the arteries are weakened. Less than a day after your last cigarette, your blood pressure starts to drop. You reduce by half the risk of myocardial infarction.
48 HOURS AFTER YOUR LAST CIGARETTE

You find the taste and the smell. Indeed, the smell and the taste of the cigarette no longer mask those of food. Your mouth is less dry and in the process, your dental capital improves. Your teeth find their natural whiteness and you have better breath. After the insomnia of the weaning period, you sleep better because your heart is more rested.
FROM THE FIRST MONTHS

You look better. Nicotine blocks the production of collagen in the skin. Results: the skin ages prematurely. When stopped, your skin regains its elasticity, and your wrinkles are reduced. The lungs work normally: you cough less and you breathe better.
1 YEAR AFTER

The good cholesterol goes up in the blood. When you smoke, nicotine and carbon monoxide spread in the blood. Consequences: the blood wall deteriorates. That is to say that the interior of the vessels becomes rough. This causes poor blood circulation and premature aging of the arteries. As soon as you stop smoking, you improve your blood circulation.
15 YEARS AFTER

The risk of cancer of the mouth, bladder and esophagus decreases. Life expectancy increases, approaching that of a non-smoker. The risks of macular degeneration, infertility and early menopause are significantly reduced.