Why I Do The Things I Do
I am a self taught artist and I want to share my struggles trying to better myself through self discovery. What I've found walking through my 57 years of life is you can do anything you can imagine. If all you see is negativity that is all you will find. You are not your negativity, you are not what you think, happy, sad, or neutral, so who are you?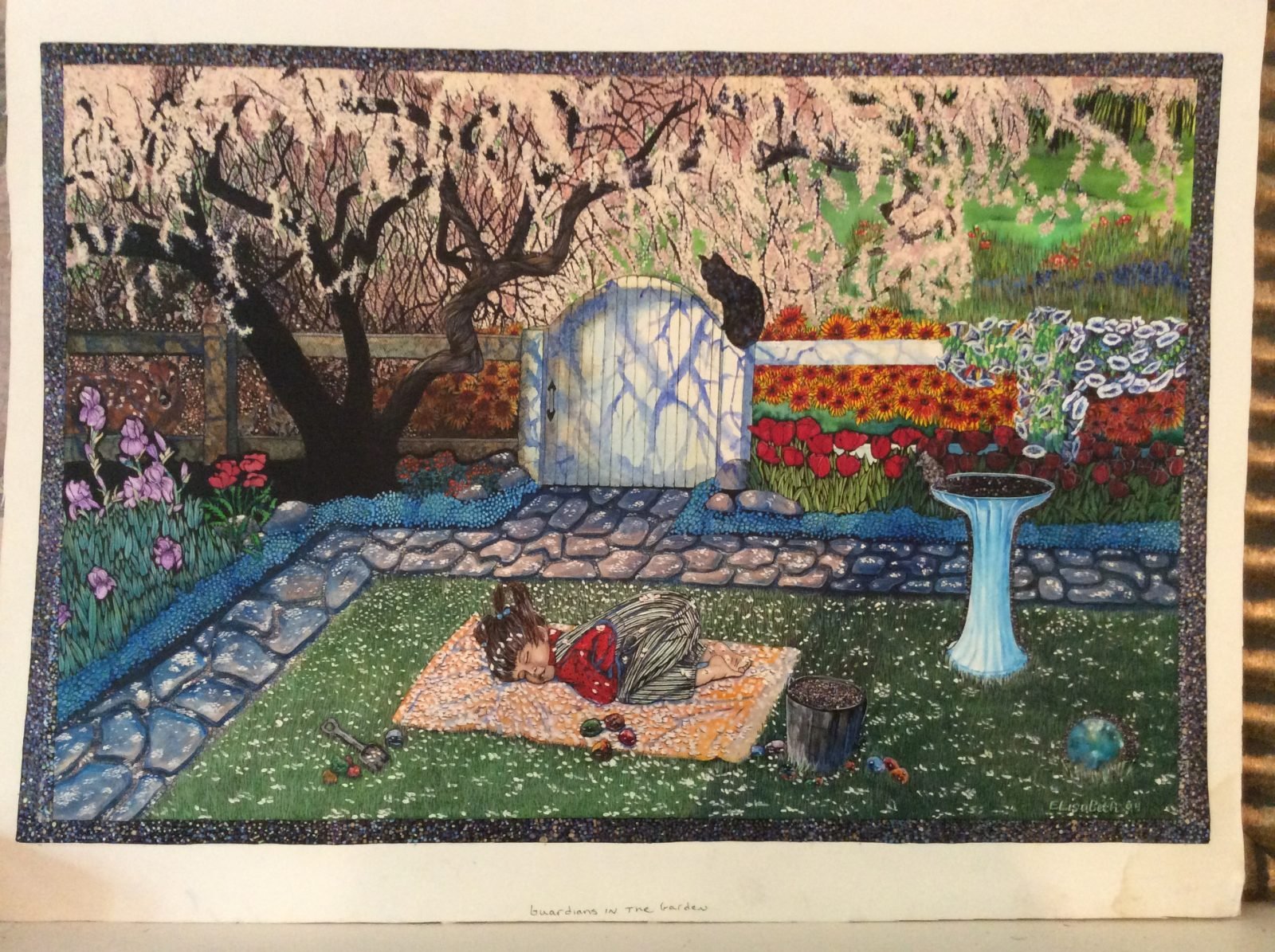 Mixed media, watercolor painting, acrylic, pen and ink, 1994ish

Let Go Of The Past But Don't Forget The Lessons You Learned
As a child I drew because my Mom drew and painted, I copied her, this is what children do, they copy their parents. My Dad died when I was almost 5 years old of cancer, it wasn't an easy death. My Dad was 29 years old, a jet fighter Captain and navigator with a young family and a passion for going fast. Mom couldn't cope and I was left alone at 4 years old taking care of my little sister and my crazy Mom. I started drawing to cope with my trauma, I didn't know how to write but I could draw and I could get lost in little worlds I would create.
My mom went through a series of dysfunctional husbands, most were drunks but one was a child molester and I was his victim starting at 7 years old, he tried to groom me and when I wouldn't cooperate he would tell everyone I was crazy and beat me until I had to defend myself. I would be punished trying to defend my own body and grounded to my room and eventually sent to a dysfunctional foster home at 13 years old. My books and art saved my sanity. I could leave my horrific home, family, society and go on adventures.
I Wanted To Marry Isaac Asimov
He literally saved my life with his stories. I was given a subscription of his science fiction magazine, I loved the stories and illustrations. I read his books and branched out to other hardcore science fiction writers. Back in the day there was no sex and violence was not so horrific. The stories I read were about discovery and I developed a love for learning and going into the unknown without having to leave my bedroom.
Asimov was my first crush and to this day I am attracted to intelligent creative people.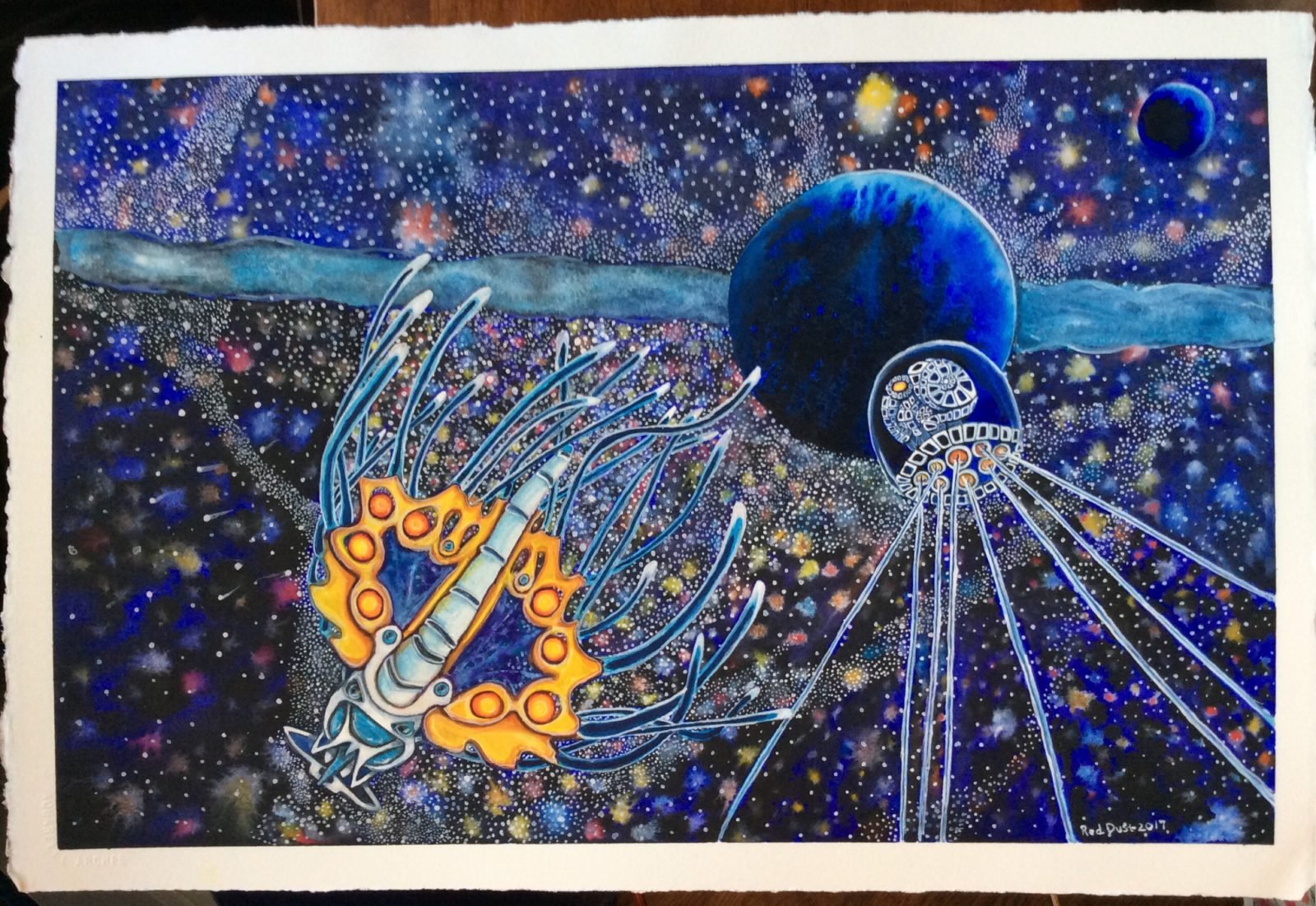 Watercolor paper, Watercolor and Gouache, 2017

Get Out Of Your Way
Before you sit down to work get your tea or coffee
Lay out everything you need to work
Set a timer for how long you want to work
No excuses, do your work
Set boundaries with self and others
Don't let yourself or others get in your way
Let go of your fears
Forget about the past and tomorrow
Let go of expectations
Accept you are not perfect and work with what you have
There is no perfect situation to start working and being creative
Just start
Focus on the process
Forget about the finished product
Don't be afraid of critical reviews from experts
Don't be afraid to throw away what isn't working
Help people feel something
Don't copy other people
Stay off of social media whilst in the process
Build your own garden and don't let anyone in
Share the fruit from your garden
Again...Don't think of your finished work
Think of the process
Don't be afraid to fight and feel the pain of creating
Don't hide from your pain by getting lost in other tasks
Learn to be naked and not feel shame
It is easier to talk about doing rather than doing!
Relax
Art Stopped Being My Escape And Became My Friend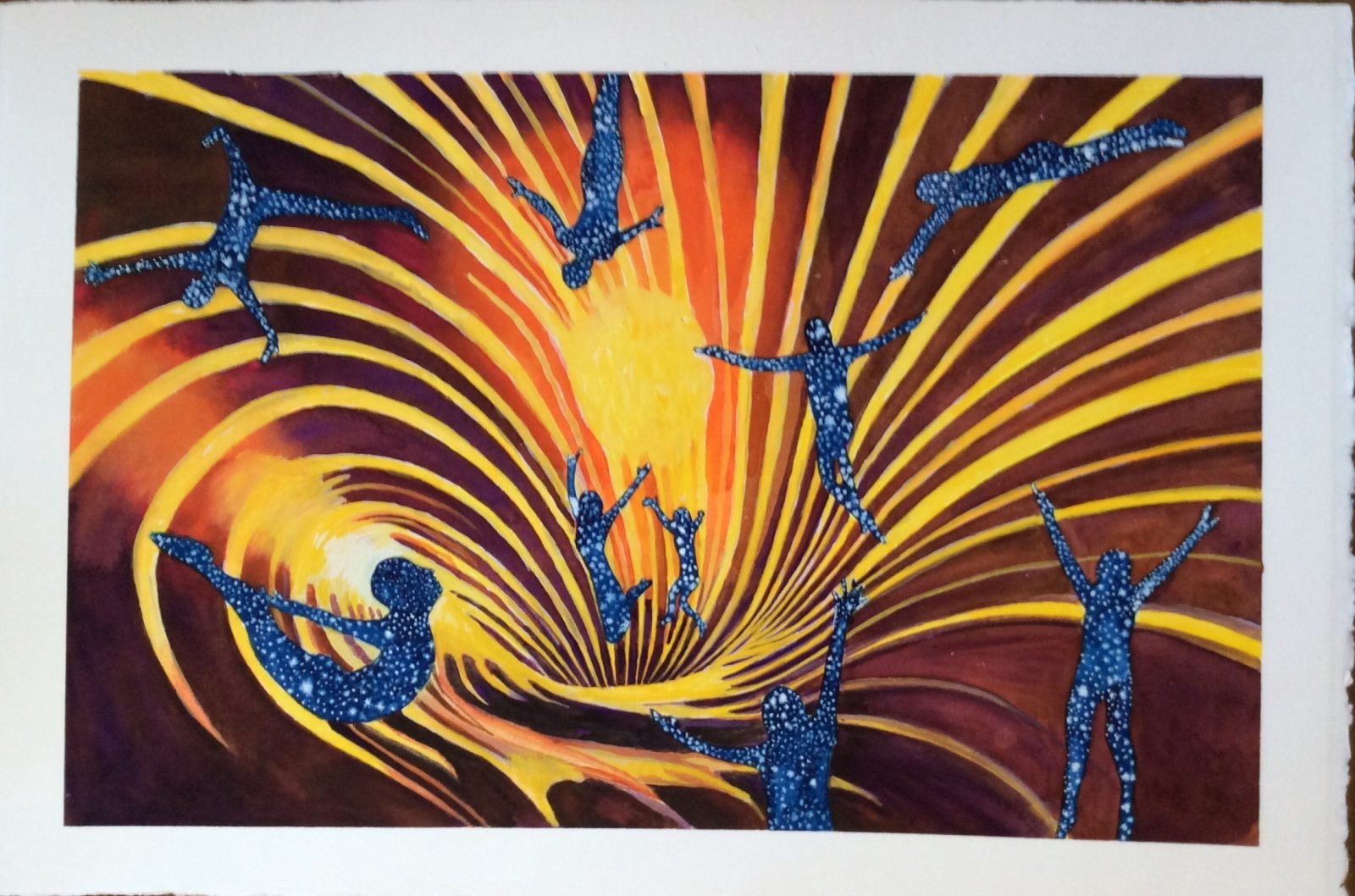 As a child art was a way to connect with my narcissistic mother, a way to escape from the death of my father and the sexual abuse and neglect I suffered as a child and teenager.
I painted as an adult to escape from my abusive husband and the trauma of my past. In my early 30s I went to my first Vipassana retreat. Vipassana means insight into reality as it is and that's what I found along with stripping away everything I held dear including my art. I no longer needed to escape, I just let go of everything. I had to start all over again, I had no desire to create art. I started new and fresh making the processes of creating my best friend, my guide, my ally. I could set my friend aside, which I did after my five years of vipassana meditation retreat and I left my abusive husband and family, I went to college and got a job after 20 years of being a stay at home wife and mother. I took a dive into the unknown and found new healthy friendship with myself and other people.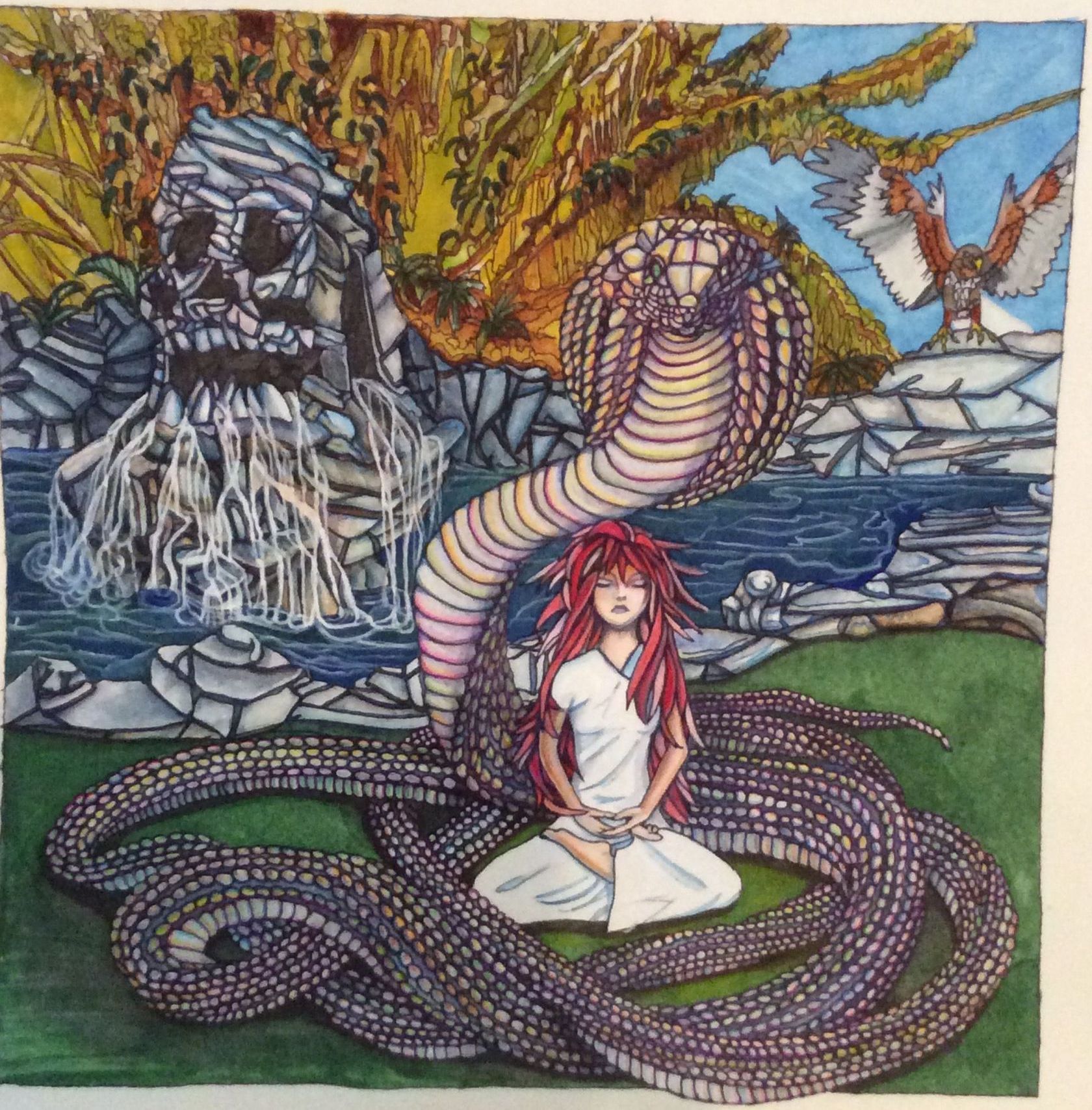 My art waited patiently for me to return and 2010 I finally had the time to work on my art again. My dear friend has lead me to the gateway of my fear, taught me about fighting the fear, letting go and accepting the process of creativity. It is not easy and never will be easy letting go of my fear and sticking to my cushion. Just like meditation and entering samadhi, I have to let go of my fear before I can enter the gate to the jhanas.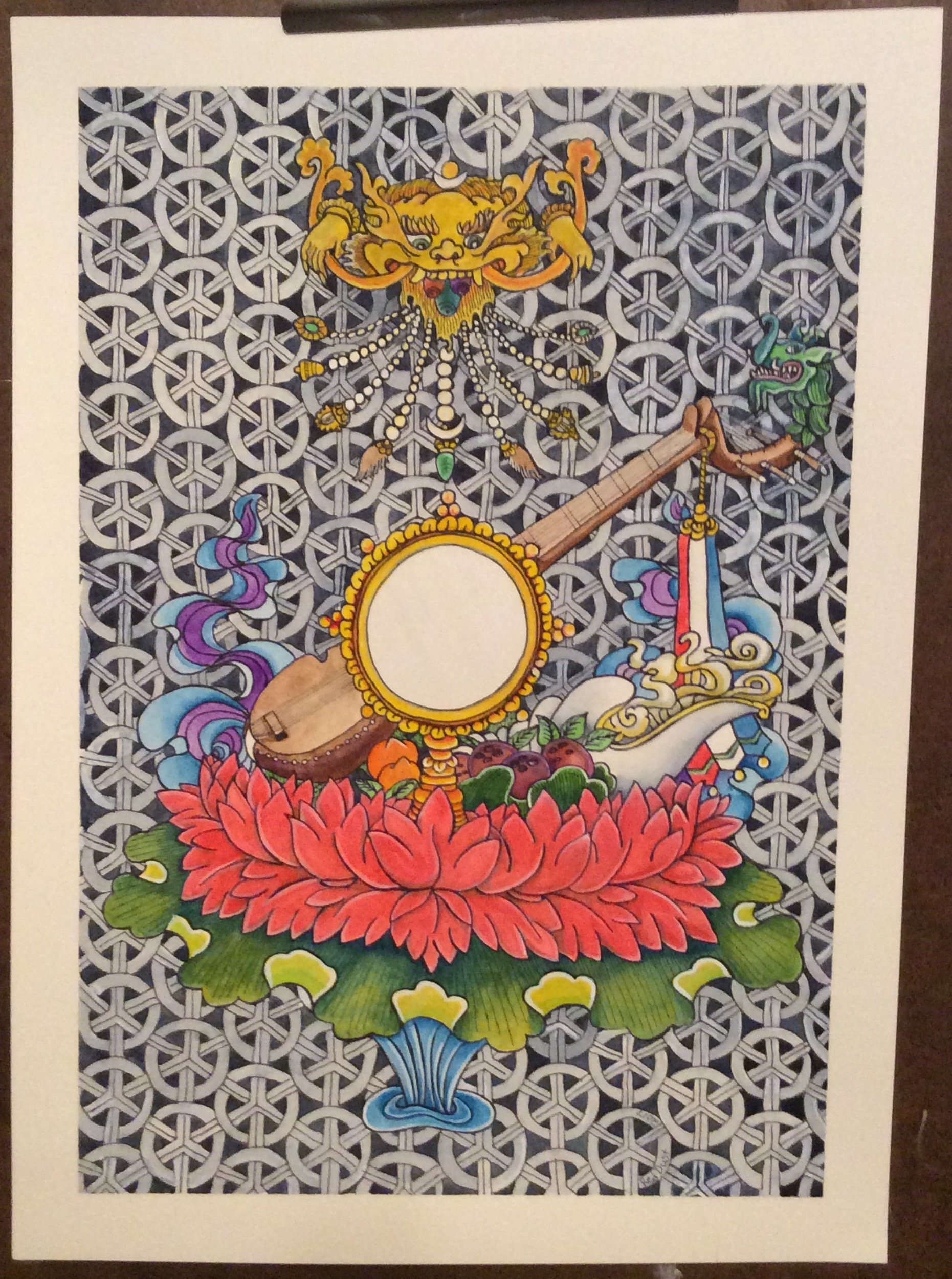 I have copied other people, learned their technique but I have an overwhelming drive to express my own creativity so I always learned the recipes like in cooking and made my own unique meals. That takes some courage because there will be lots of bad meals, eat them all, you will learn a great deal about yourself and the process of creating from failure.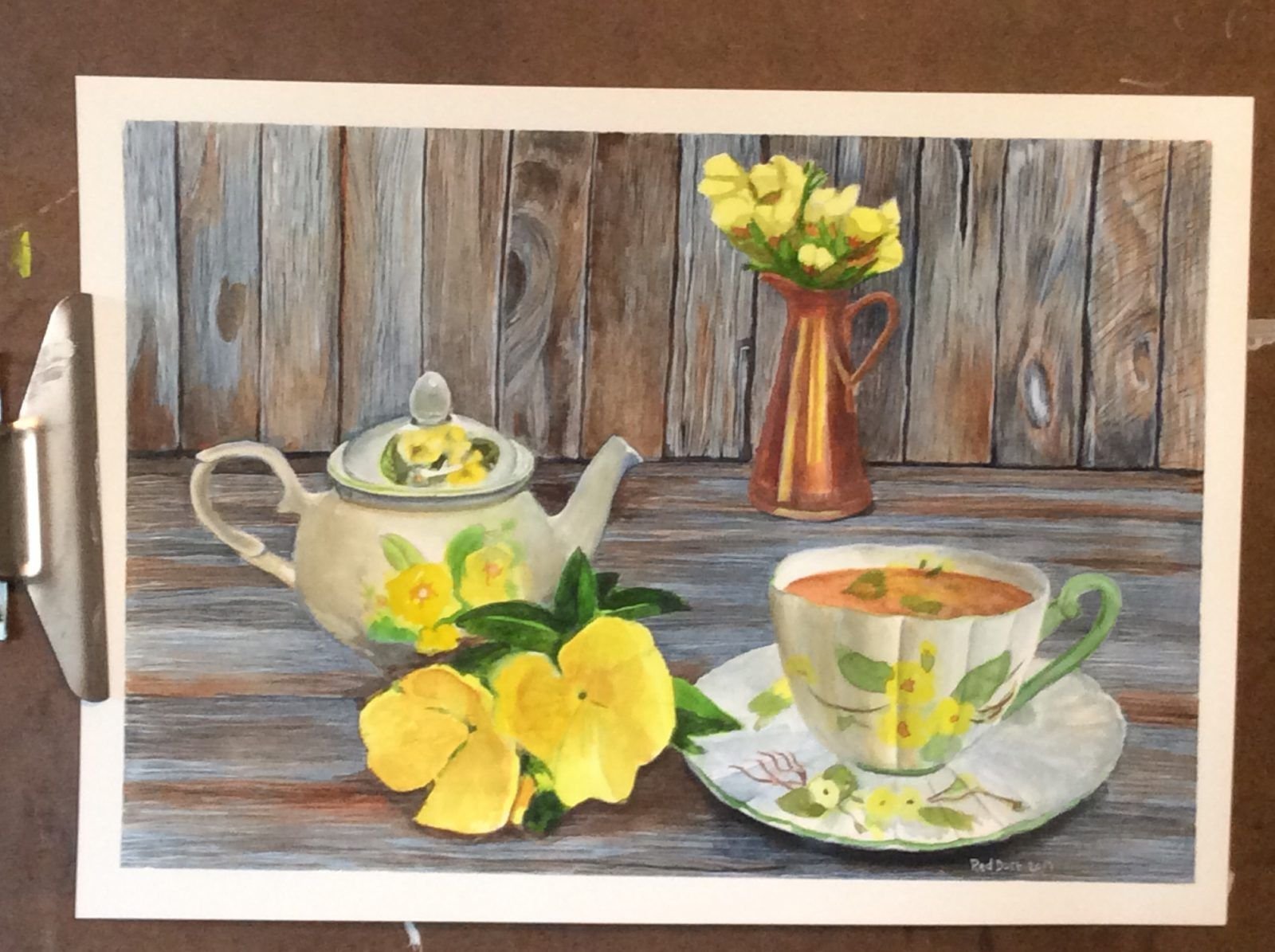 I often think about the finished product, other peoples success, all the things that could be instead of the process of creating my own work. The process of creating is painful and lonely, it's like a secret garden no one else knows about. Face your own loneliness and pain, use it to create your own voice.
Don't run away from your pain by putting off the process of creating, stay away from social media and other peoples idea of success and creativity. They cannot do your work or help you develop your own voice and process.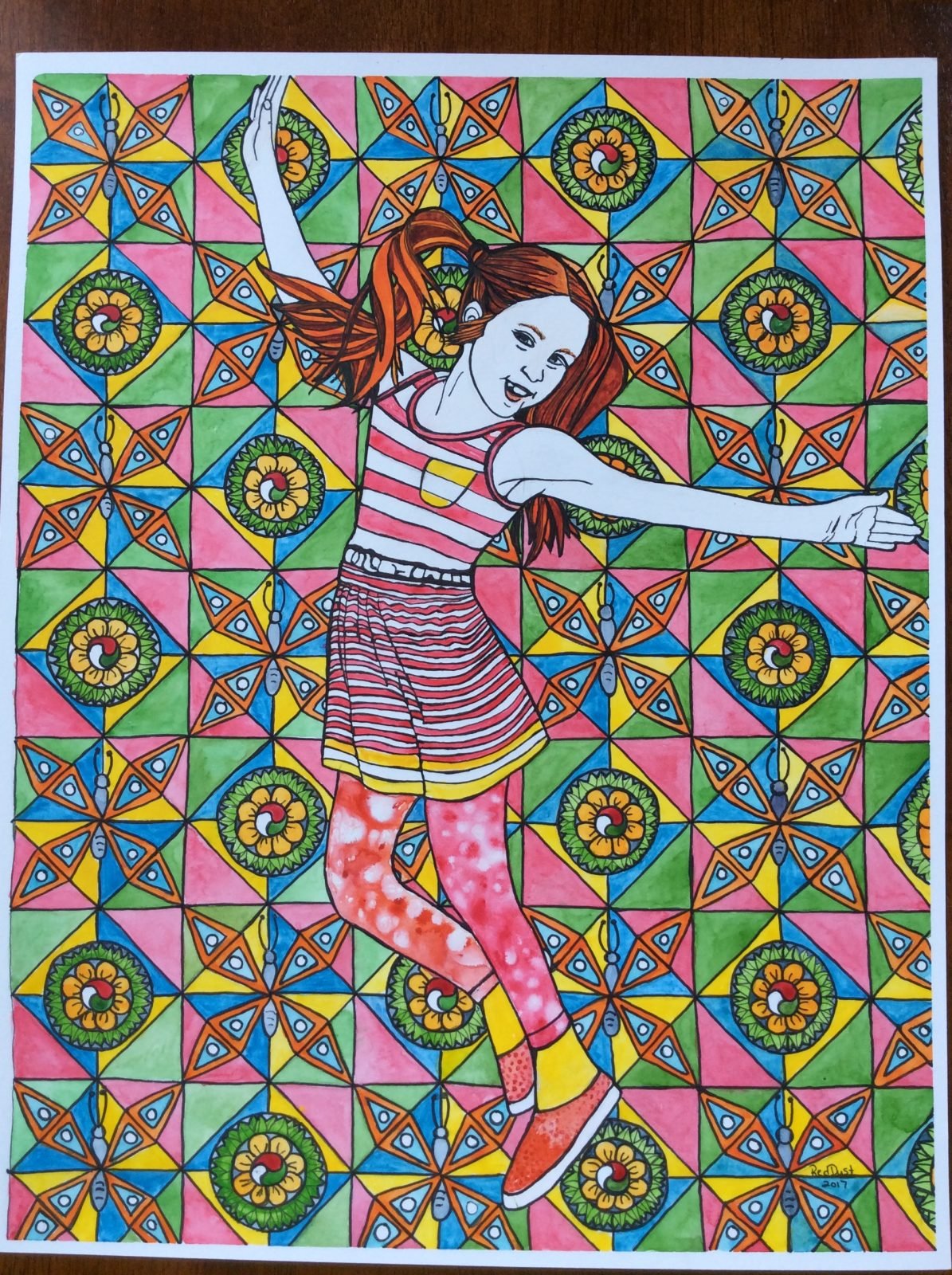 Learn to be naked, what I mean is strip away all your conditioning and expectations, create your work in the raw. Maybe after I am done helping my daughter here in Oklahoma and we move back to our farm I start painting naked. But I am not talking about the literal nakedness. I am talking about discovering who you are and share this naked vulnerable part of you with all the lonely people who haven't found themselves yet. Everyone is so lonely because they don't know who they are. If you find yourself, who you truly are you will never be lonely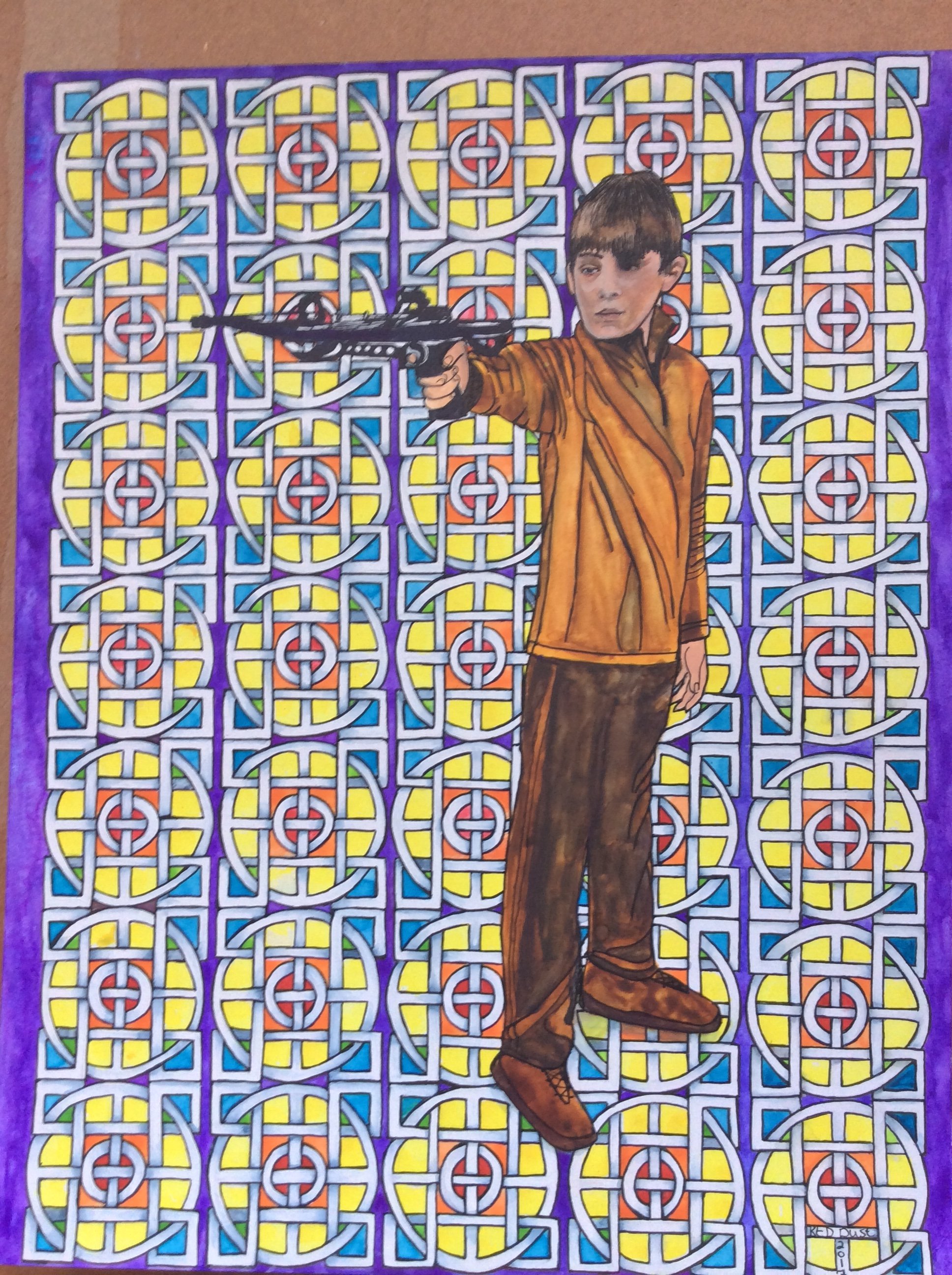 Set boundaries for your creative process. Don't let others get in the way, don't let others failure or success move you. Remember it is much easier to talk on social media than to find your process of creativity and fight to find the gate to your own secret garden.
When you find your garden after walking through the gate of fear and fire, it will be fallow, you will have to break up the sod, care for the dirt, plant the seeds, pull the weeds, harvest the fruit and process your food to eat. Without doing this you will be a starving artist and have to get a job doing something very boring.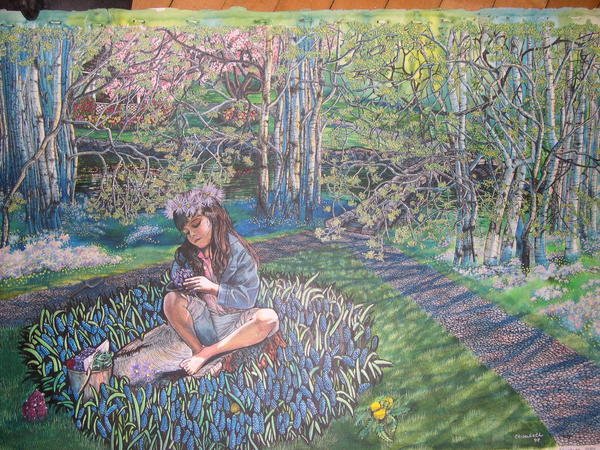 A link to My Blog