That's not my coaster.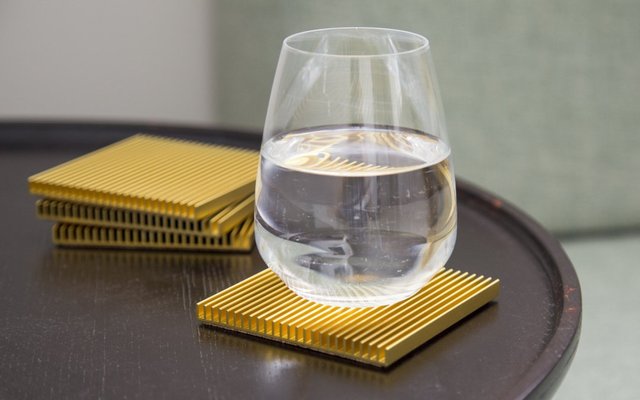 This has been one of the harshest flu seasons in a long time. Many of my friends have struggled as the bug circulated through their family multiple times. And I don't know about you, but there were a few weeks during the worst part when I was very hesitant to go places where the exposure was high. 

Unfortunately though, it's nearly impossible to avoid being exposed; that's why precautions, like frequent hand washing, are so important.

I was thinking about this the other day and chuckled over how most of our issues stem from people. Groups of people, family members, government officials, church members, individuals... just to name a few. If it weren't for people, life would be pretty easy.

Personally, the past few weeks have been especially trying for several reasons. My heart was heavily burden with concern over my son's friend who was hospitalized due to an autoimmune disease. I was the lucky person who happened to be near a very hurting individual who unleashed all their hurt onto me in a personal, painful way. Without being asked to, I hefted another friend's issues onto my emotional shoulders and carried them far too long simply because I wanted to fix the problems only she and God can fix.

Eventually, I grew exhausted. I was "burned out." You've been there. We all do this from time to time. In our desire to help and to love, we often end up with a weary heart and body. And many times, we wonder if we should just walk away from it all. 
But as I spent time with a mentor yesterday, she reminded me that helping and loving aren't the problem. The problem lies in our failure to properly handle the exposure. Isn't this true, even with the flu? Imagine if all our healthcare providers decided to stop helping those with the flu for fear of being exposed to the virus? That would be horrible. So instead, face masks, hand and surface sanitizing, and other precautions are put in place.

My mentor and I were sitting on her couch, deep in conversation, when out of the blue she handed me a coaster even though neither of us had a beverage. There was no need for me to have a coaster, but I took it and held it for a minutes while we continued to talk. Eventually she grinned and asked me why I was holding the coaster. I laughed and said, "because you gave it to me."

Truth illuminated my mind. She went on to verbally express what was rapidly taking form in my thoughts. We can be, and do, everything God has called us to do without experiencing negative ramifications as long as we remember to have boundaries. We don't have to take another person's problems into our life simply because they try to hand them to us. We can help them and love them through those hard things, but we don't need to take them as our own.

As she talked, my thoughts looped back to that original thought of how people are the source of our problems. And an uncomfortable little thought popped up to remind me that I'm also a person. And following the logic that people are the problem...I'm part of the problem! [gasp!]

You see, I was burdened down because I was taking everything that was handed to me; whether I needed to or not.

There are times when hurting people hold out their emotional baggage and we take it. People will try to give us their blame, shame, consequences, pain...you name it. And they'll continue for as long as you take it.

Proverbs 4:23 says, "Above all else, guard your heart, for everything you do flows from it."

When we walk alongside a troubled person, are we guarding our heart? After ministering to a sin-sick individual, are we cleansing our minds because we've been exposed to sickness? When people pass the blame with a healthy dose of shame, are we blindly agreeing to take it?

As people who desire to fully live a Christ-like life that extends compassion, hope and healing to the broken, I encourage you to take this thought seriously. Let's carefully guard our hearts from what is coming at us from the world so that we can be more effective in our times of caring for others.

As you guard your heart, may you be encouraged and strengthened to fill that vital role of tending those who are hurting.